Pouch packaging machines with tailored equipment
No other machine can fill pouches as efficiently and seal them as securely as a high-tech pouch packaging machine. It can accurately dose piecemeal, pasty and liquid products as well as bulk solids down to the gram and fill them with zero waste. It's no wonder, then, that the pouch packaging machine has come to be indispensable in industry today.
Waldner produces powerful pouch packaging systems that effectively and accurately fill the bulk product into flat pouches or stand-up pouches. It's even no problem to fill components with different consistencies (e.g. piecemeal and liquid) into a single pouch. The pouches are then tightly sealed and prepared for packaging or – depending on the machine design – directly packaged.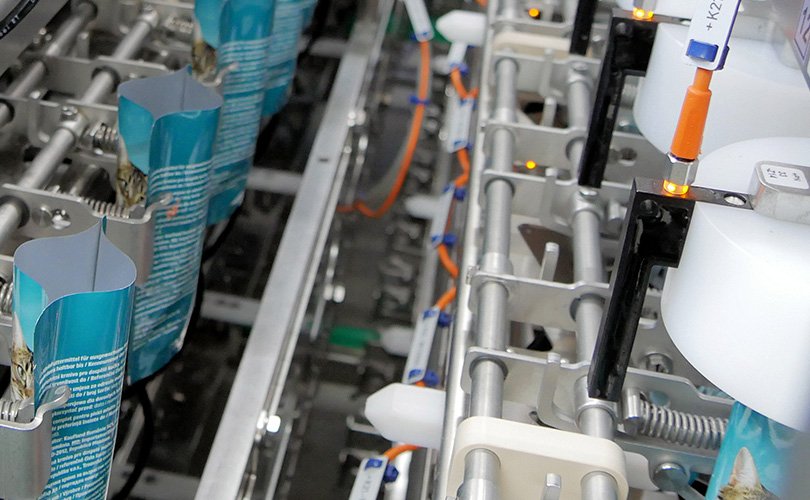 Pouch packaging machines from Waldner – the advantages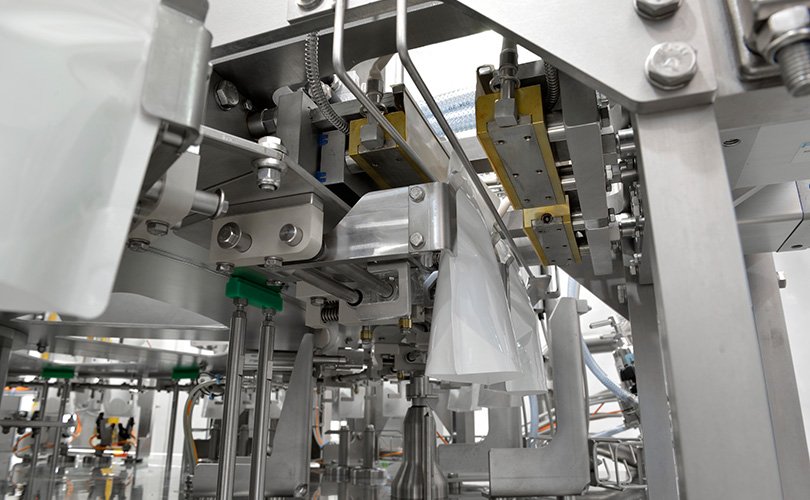 When you decide to purchase a pouch packaging machine from Waldner, you're deciding to rely on an innovative, powerful inline machine with intelligent filling and packaging technology. Each machine is precisely configured for the product to be filled and the respective pouch. We do this to ensure that the pouch packaging machine works as efficiently as possible.
Our pouch packaging machines can easily fill components with different viscosities and be flexibly adjusted to different pouch formats. Defective pouches are sorted out with no impact on the filling process for the intact pouches. With the open hygiene system, it's also easy to clean with a thorough wash-down.

The Waldner DOSOMAT 20 Pouch
The basis for our pouch packaging machines is the DOSOMAT 20 Pouch, which can be individually adjusted to your requests and requirements. All movements in the machine are servo-driven to optimise performance and minimise wear.
Packaging machine for pouches – applications
The pouch is an increasingly popular packaging format. One of the reasons for this is that the filled pouches save space during storage and transport. They are also extremely durable,
making them an obvious choice to be used in many industries. Pouches have long been the standard in the pet food industry – especially stand-up pouches. They are also popular in the food industry for products such as fruit purée, rice dishes, nuts or soups. This packaging option is also valued in the cosmetics industry for soaps, shampoos or face masks.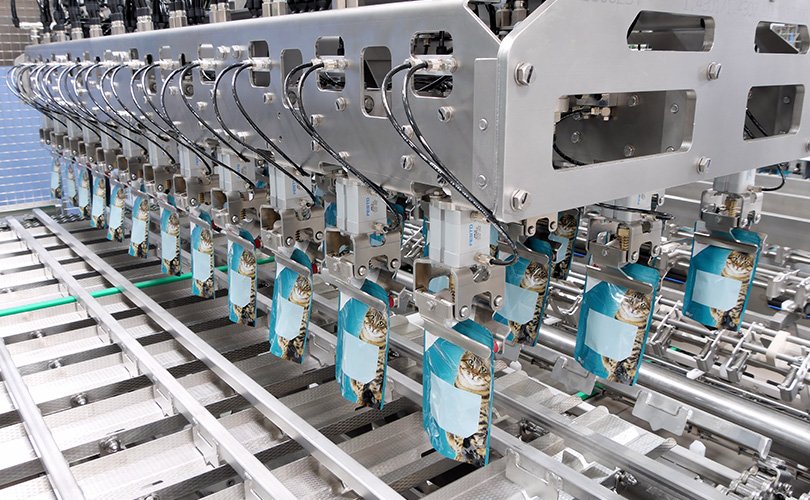 Pouch packaging machine for your project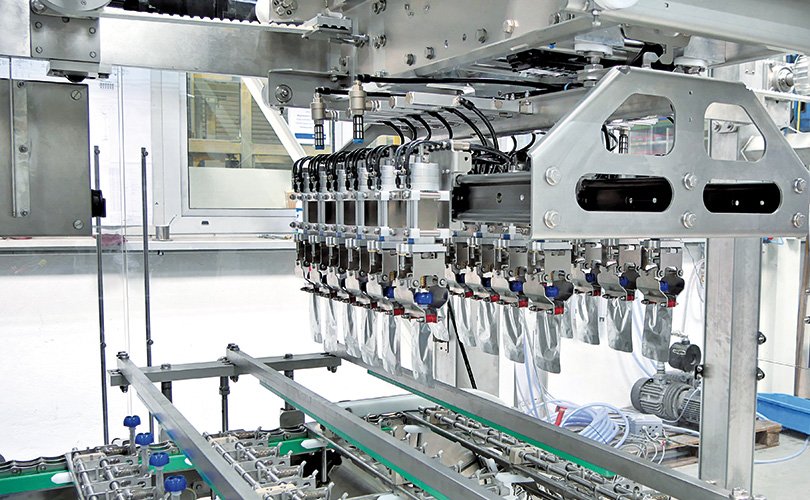 If you're looking for an all-in-one machine that combines the advantages of a modern filling system with those of a precise packaging machine, then the pouch packaging machine from Waldner is just what you need. State-of-the-art technology, precise processes down to the smallest detail, suitable packing power and significantly more efficient production processes – this is what you get with the pouch packaging machine from Waldner.
You can rely on our decades of experience in building filling and sealing machines. Let's work together to design a unique system that totally meets all the requirements of your project. We look forward to receiving your non-binding request for a quote.
Curious?
Let's work together to create a unique, ideal filling and packaging solution for your products.
You might also be interested in