Laboratories for genetic research
At the BIMSB science center, the aim is to find remedies for neurodegenerative diseases such as Alzheimer's or Parkinson's and to understand the processes of aging. To this end, scientists are looking into "How do cells make decisions?" or "How do genes control our body's cells?".
The fields of biochemistry, molecular biology, computational science and clinical research - to name just a few - are working together here. They need modernly equipped laboratories, the latest technology platforms and workplaces whose scope and distribution can and will change again and again. After all, scientists from all over the world come together here for a wide variety of research projects.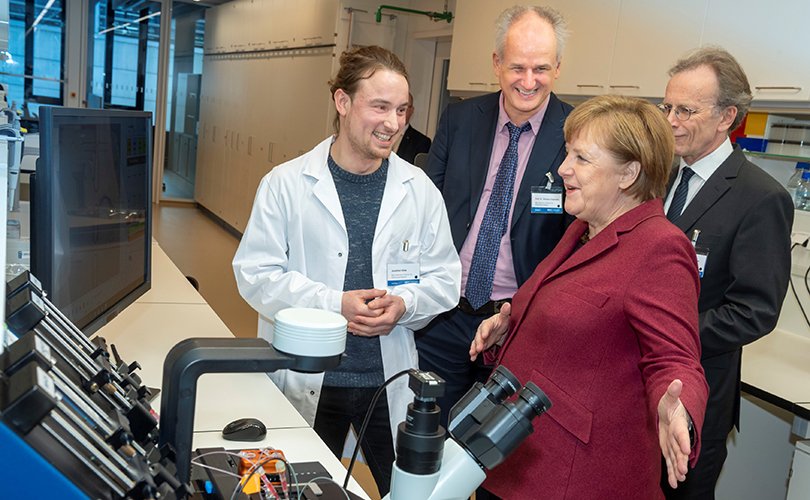 Flexible room concept with top equipment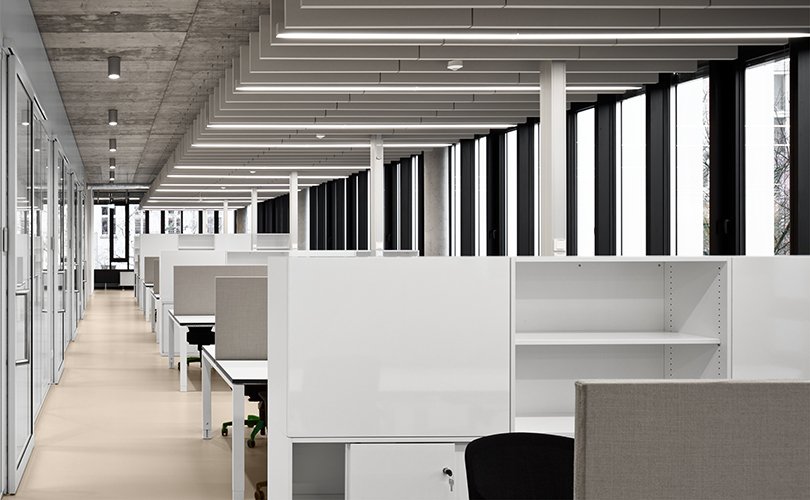 The specifications for the new building for the BIMSB were therefore clear: top equipment, flexibility of the rooms and an appealing architecture that promotes communication for the 250 researchers from currently 16 working groups.
The work zones deliberately mix disciplines: laboratory and computer workstations alternate. Through the glass facades of the building complex and the glass walls of the laboratories, light enters the laboratory and computer-based workspaces on both sides, creating a bright, pleasant working environment.
Optimal use - now and in the future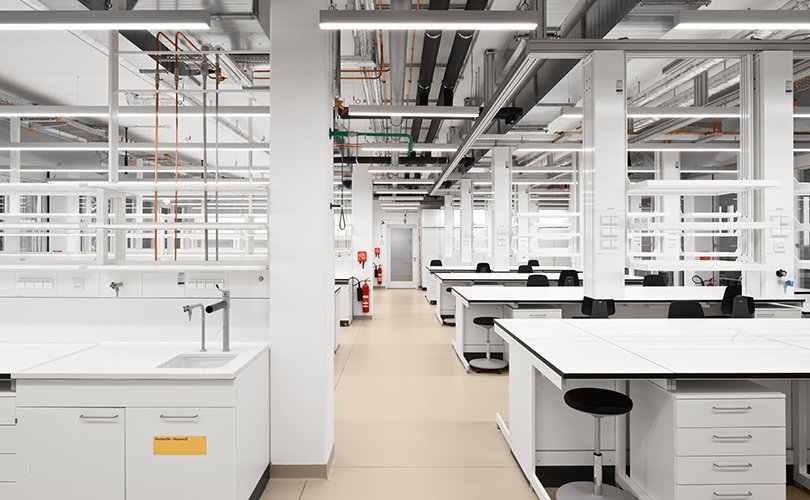 In terms of laboratory equipment, the focus was on maximum flexibility: around half of the laboratories have media traffic lights that are supplied with media via the ceiling. The special feature: The media traffic lights can be moved via the suspension system and thus placed at different locations in the room within the ceiling grid.
The connections of the media to the media traffic lights are designed so flexibly that they can be moved to the left and right. This makes it easy to convert labs or even laboratories into office workstations. The stringent separation of furnishings and media supply means that the furnishings can be adapted to changing user requirements at short notice without technical intervention.