Certified quality, hand-made pressurised containers
A pressurised container is a versatile, sealed container or vessel that can be used in development laboratories as well as in large production facilities. The pressure inside the container is higher than the ambient pressure, thereby making pressurised processes, such as sterilisation or transfer, safe.
Pressurised containers are a necessity for research, development and production work in diverse industries. Many processes would simply be impossible without them. If you are looking for a high-quality container, you have come to the right place at Waldner. We manufacture durable, robust and safety-tested custom-made pressurised container, which will fit seamlessly into your production processes.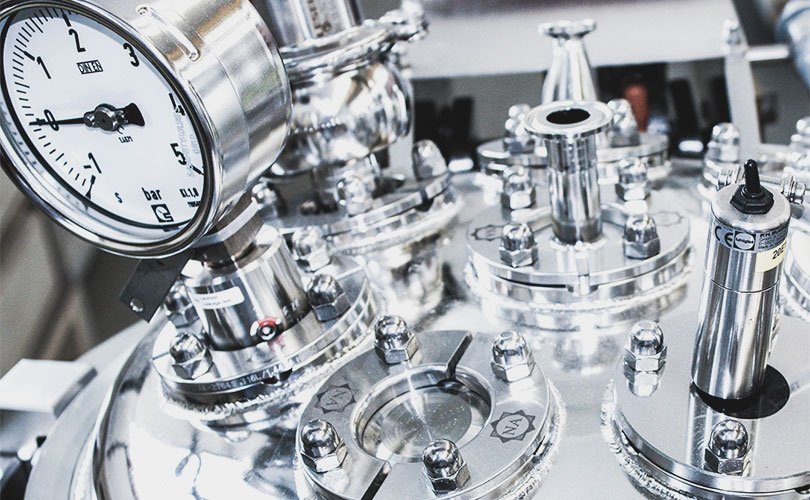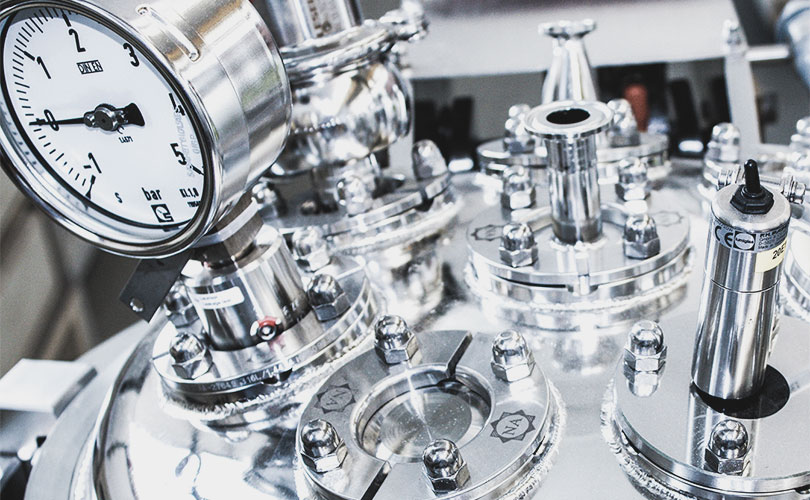 What sets Waldner pressurised containers apart?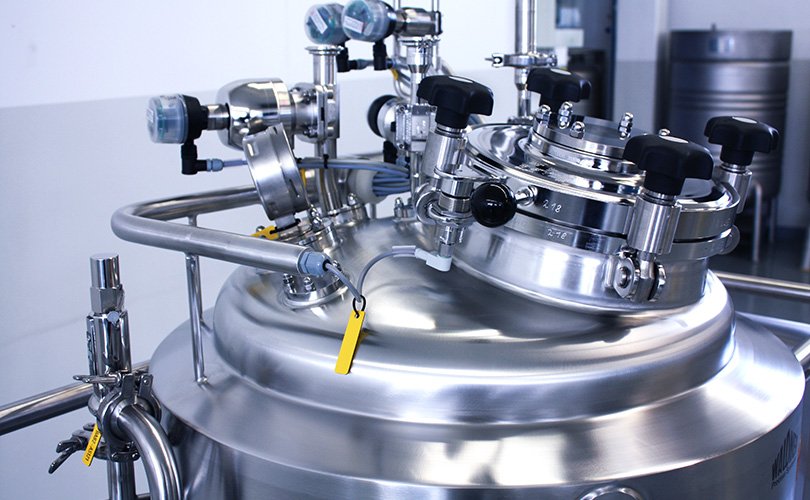 You will be persuaded by the many benefits of Waldner pressurised containers. Their quality is one of their main benefits. They are manufactured from extremely stable, durable and high-quality components and produced with precision workmanship. This creates a product that will perfectly fulfil its purpose over many years to come.
Waldner also produces custom-made pressurised containers to meet exacting customer requirements. Do you need a small, simple pressurised container? Or are you looking for a large container to withstand particularly high pressure? Together with you, we will design a tailor-made pressurised container that will meet all the necessary safety standards and can be equipped with a wealth of features (e.g. including an agitator) to meet your requirements.
Conforms to AD-Regulations, DGRL and ASME
Pressurised containers are governed by strict safety regulations – and rightly so. Working with substances under pressure comes with high potential risks. Safety standards of all kinds ensure that the pressurised containers are safe to use, and that damage to property and personnel is avoided.
Naturally, Waldner designs and manufactures its pressurised containers in compliance with all the current standards and regulations, including ATEX, DGRL, AD2000, DIN EN 13445, ASME, and TR certificates. This ensures that our products are safe to use and are ideally equipped for all markets.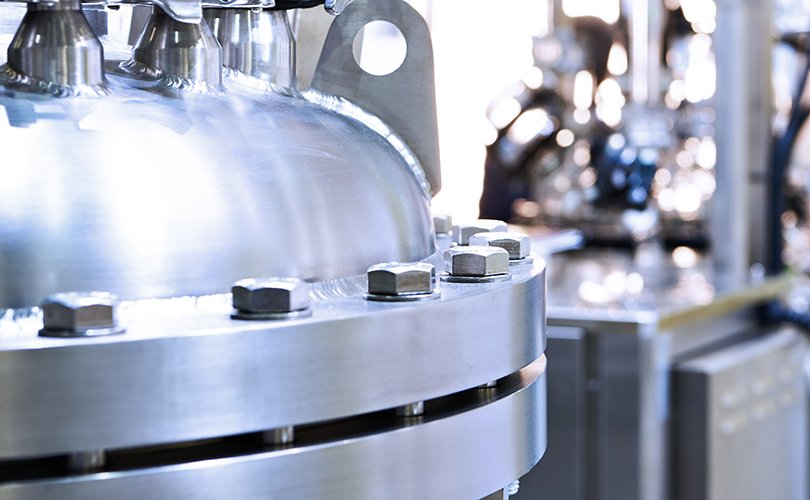 Pressurised containers – from the initial concept to the finished product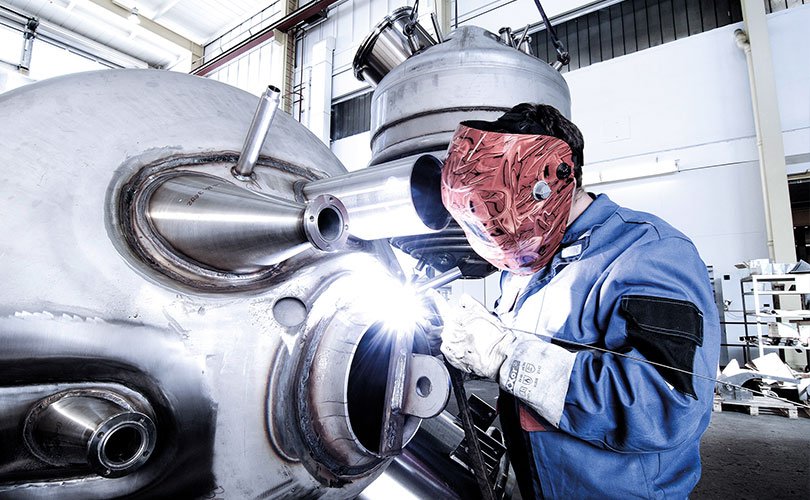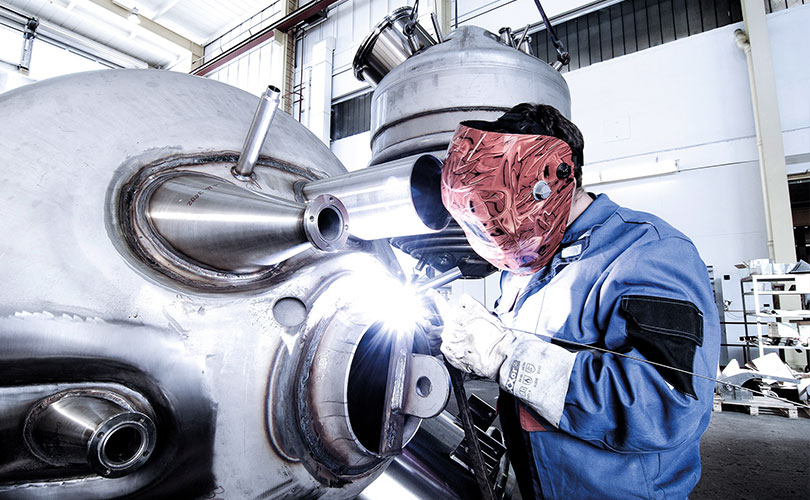 As a renowned manufacturer of pressurised containers, Waldner understands that only containers tailored perfectly to the process workflows can really work effectively. That is why every Waldner pressurised container is unique. At the quotation phase, we develop a customised solution to meet your requirements and create a detailed 3D-CAD design of your pressurised container at the start of the project.
Production starts when you are satisfied with the design. Standard stainless steel materials, including 316L (1.4404/1.4435) or 304 (1.4301), are used as the basic material of the containers. Waldner also relies on coatings, such as PTFE or Halar, as well as special alloys, such as Alloy and Hastelloy. We then manufacture your product from these materials using the latest welding and grinding technology.
Design and equipment – your options
The custom-manufacture of the pressurised containers is not just restricted to the material. A wealth of design and equipment characteristics can also be adapted to suit your needs:
-1 to 10 bar pressure resistance
1 to 15,000-litre volume
Free-standing, horizontal or suspended design
Single-walled or multi-walled construction
A range of closure designs
Pressurised containers with a lid or sealed
A range of measuring instruments and valves
Waldner docking system to connect the pressurised container to an isolator
Filter and upper shelves that can be lowered, raised and swivelled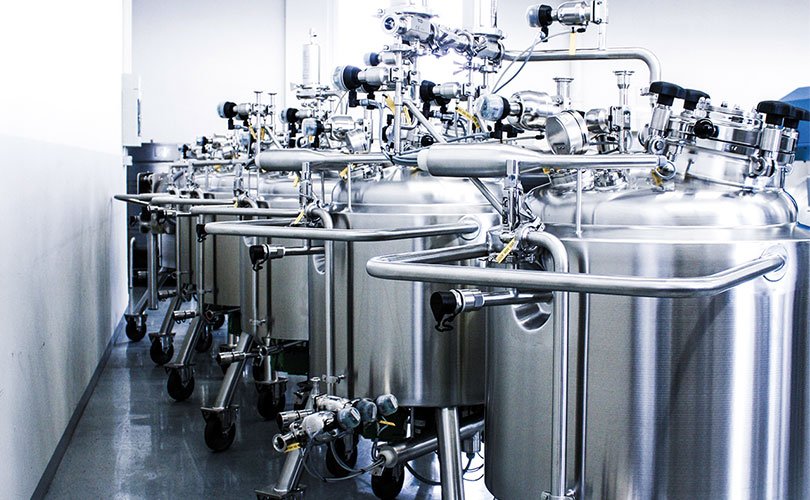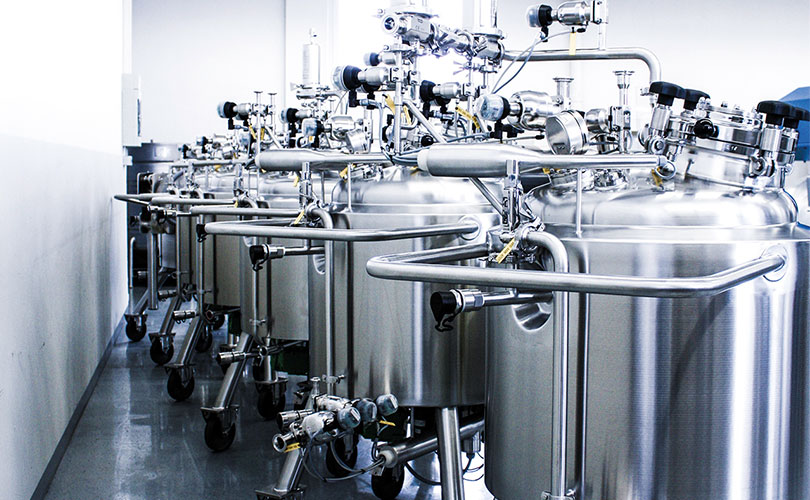 Curious?
Let us find out together how Waldner can develop an optimum and unique solution for you.
More Waldner containers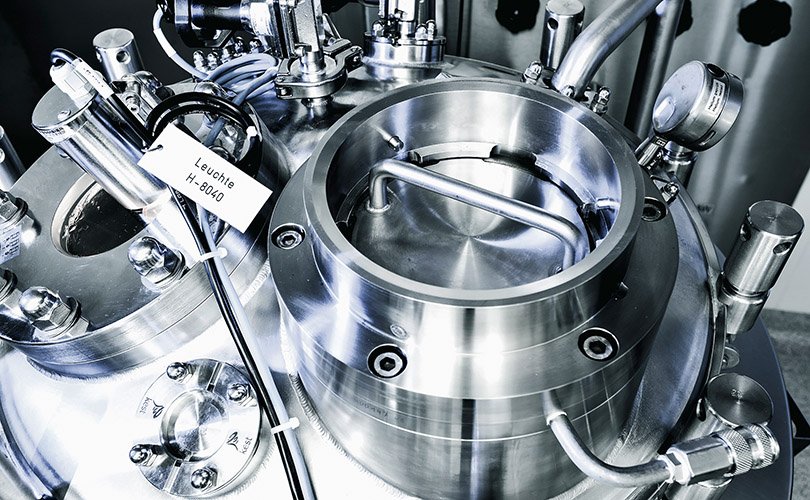 You may not be looking for a pressurised container? Waldner manufactures a wide range of other types of container and vessel for your processing plant:
Batching containers
Stirrer vessels
Reaction containers and fermenters
Storage vessels & containers
We would be pleased to advise you, should you still be unsure about the type of container or vessel to meet your needs.
You might also be interested in