DIMENSIONS Ceiling Grids
Waldner has developed the Dimensions ceiling grid concept to deliver maximum versatility. The ceiling grid provides a special supporting structure, permitting a variable room layout coupled with flexible room fit-out: the ceiling becomes the basis for maximum adaptability. A special fastening technique guarantees that all technical room installations can be accommodated: ventilation, mechanical services, lighting, electricity and additional components, such as service modules, cooling elements, articulated extraction arms or shelving. The ceiling grid ensures that optimum use can be made of the available space, as it can be adapted to accommodate all room conditions (columns, height differences, architectural features etc.) and can incorporate the installations above, between and below the system.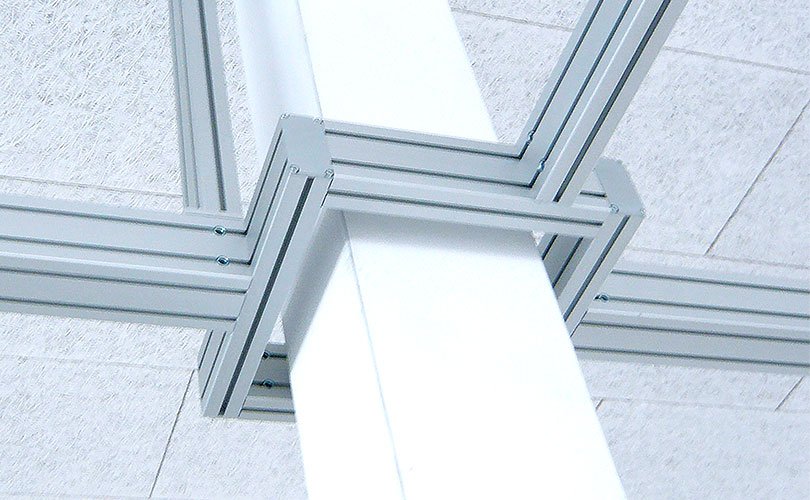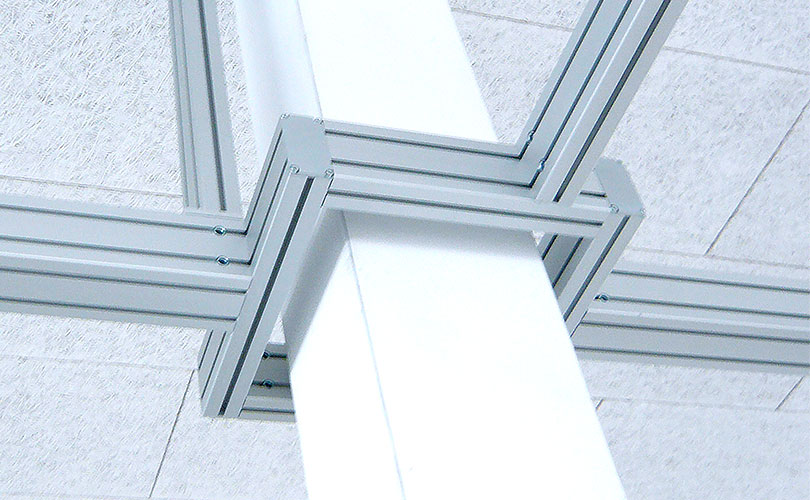 Economical Use of Space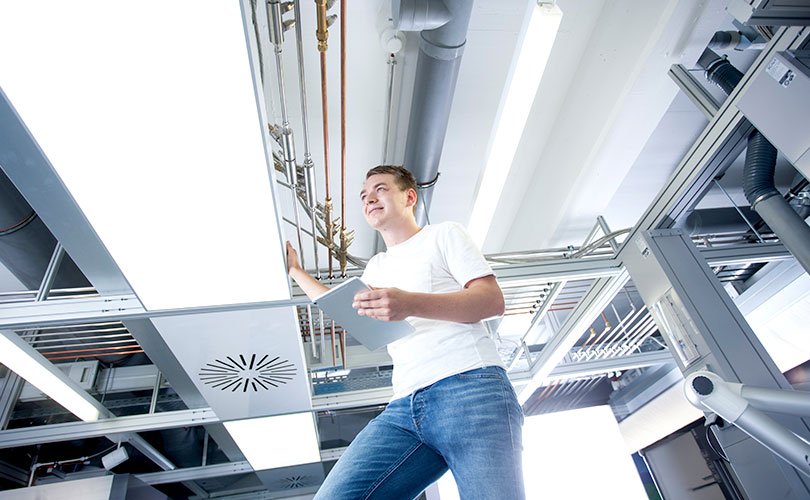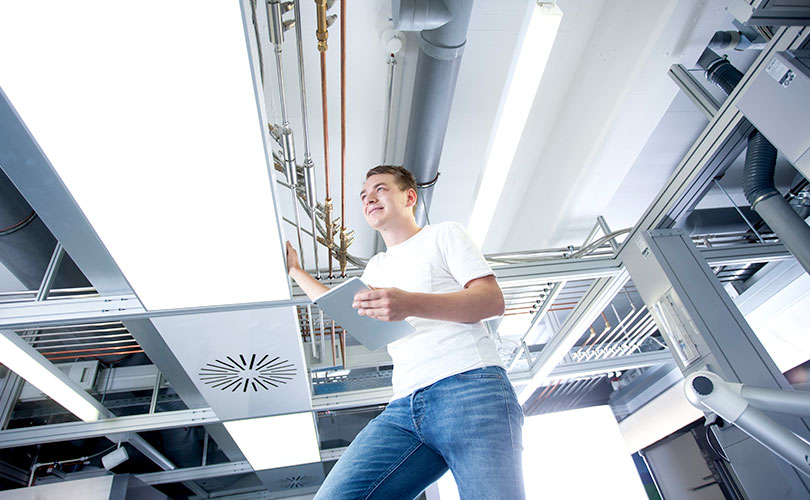 The ceiling grid forms the basis for:
Optimum routing of technical installations
An enclosed (optional) ceiling
Maximum flexible and economical use of space
The building services components, such as ventilation, liquid and gaseous services and electrical installation, are mounted on the ceiling grid. The service modules (e.g. service columns, suspended service booms), suspended cabinets, shelving and partition walls are mounted under the ceiling grid. Ceiling panels for enclosed ceilings, air conditioning units, ventilation outlets and lighting can be attached between the ceiling grid.
Maximum Adaptability
A Waldner Dimensions laboratory can be adapted to future needs with minimal effort with clearly defined building services interfaces, modular laboratory furniture and the possibility of simpler, faster and more cost-effective subsequent installations. A major benefit of the modular system comes into play: As all the profiles have the same grooved shape, they can be combined with each other as required and accessories, such as T-slot nuts, can also be fitted throughout the construction at a later stage. Retrofits or modifications can therefore be done quickly, quietly and dust-free.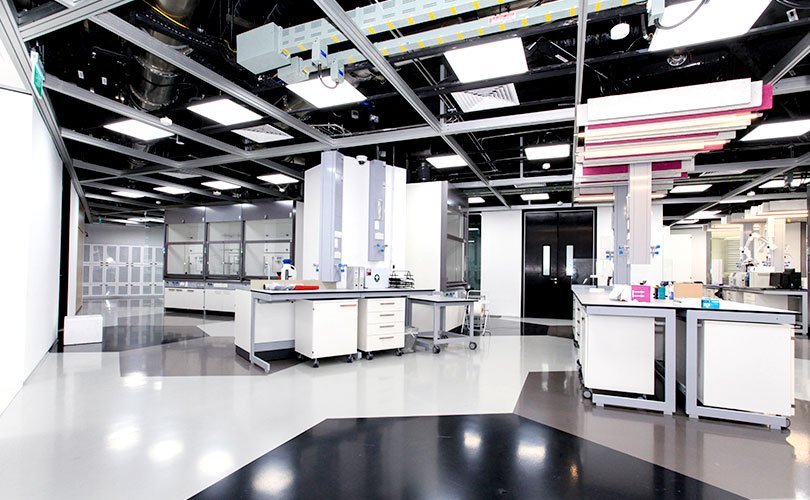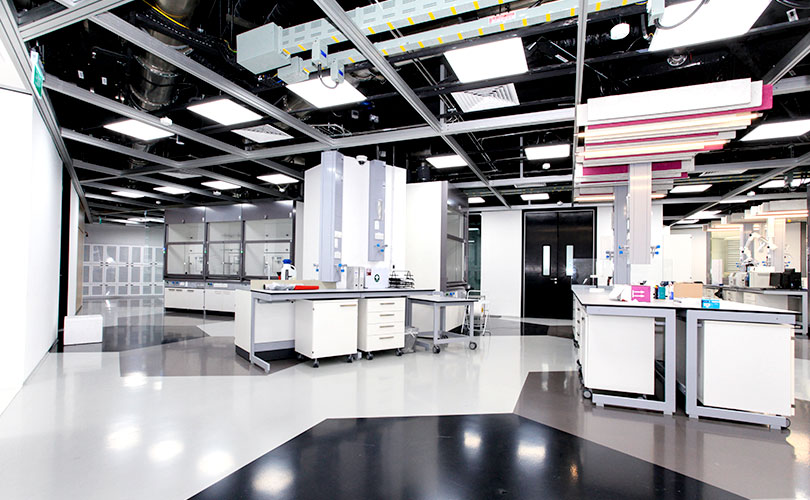 The Benefits of the Dimensions Ceiling Grid
Time savings
Fast and easy installation
Can be prefabricated at an early stage – accelerating project completion
Adapts to the existing building structure
Construction of a load-bearing ceiling without the need to interfere with the building substance.
Optimum routing of technical installations
Cost savings
Reuse in the event of adaptations
Significantly lower conversion costs compared to conventional laboratory furniture
Flexibility
Maximum flexible and economical use of space
Improves flexibility to cope with changes, even in advanced construction phases
Design
Designs enclosed ceilings, even at a later date
High-quality appearance, available in all RAL colours
THIS COULD ALSO BE INTERESTING FOR YOU