AT-W and AT-W/S round containers
Our round containers are 100% aseptic and therefore meet the most exacting hygiene requirements - the basic requirements for the production of goods, cosmetic products, and chemical and pharmaceutical products. Their resistance to overpressure and vacuum, as well as their excellent capacity to be cleaned, coupled with non-standard solutions, including heating and cooling jackets and integrated agitators, mean that they have a number of diverse uses.
Available volumes: 200 – 1,200 litres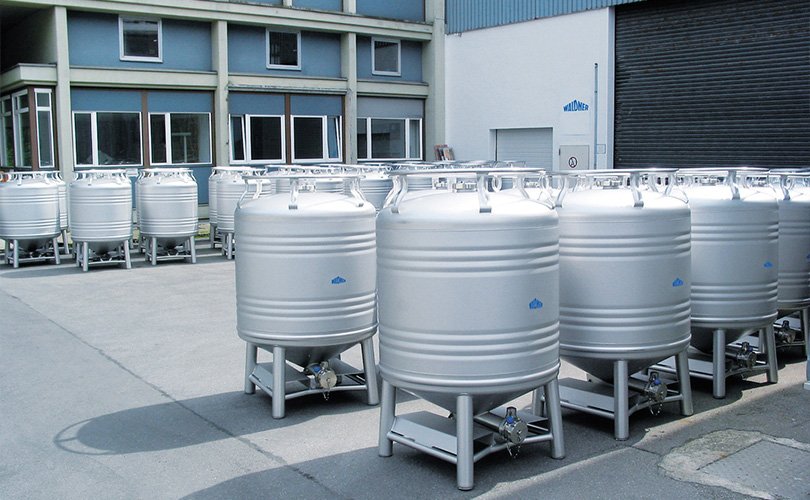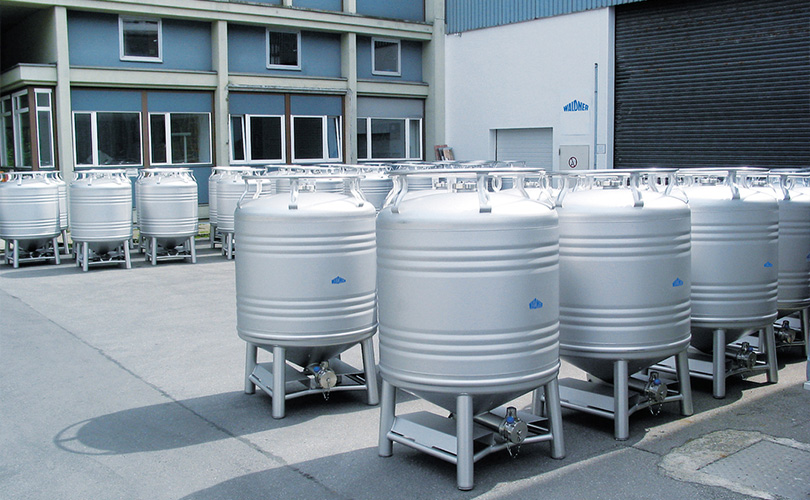 Stainless steel IBCs (Intermediate Bulk Containers)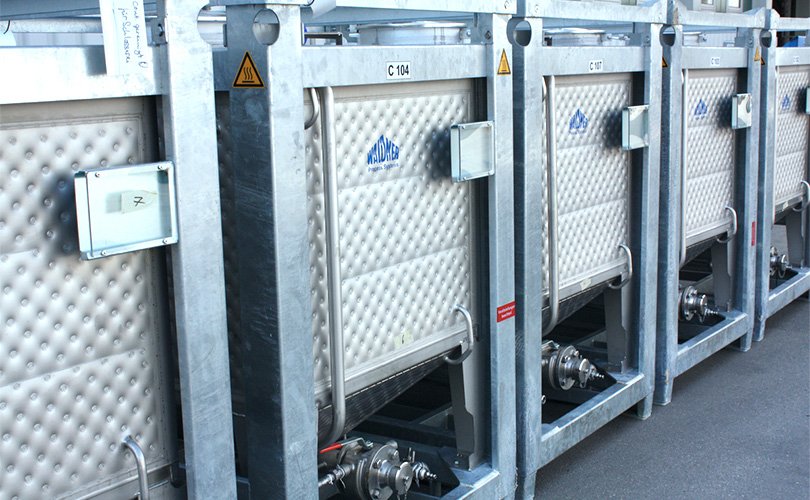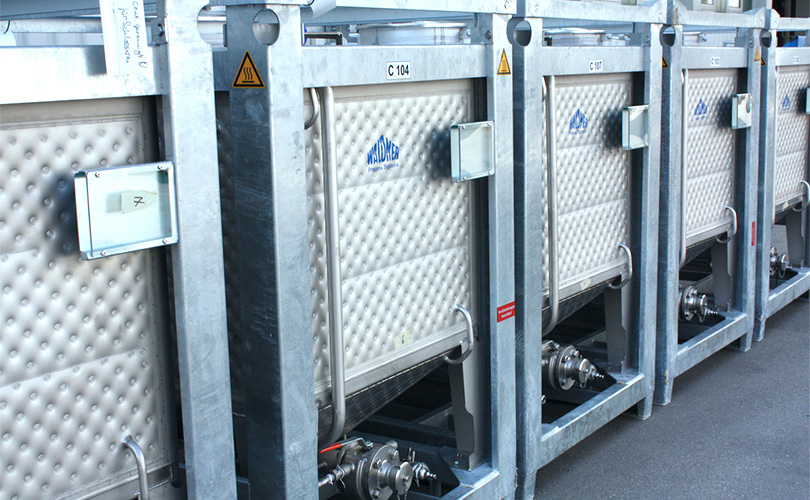 The stable integral galvanised steel or stainless steel frames of stackable cubic IBCs make them the perfect containers for the production, transport or storage of all liquid services. With approval for hazardous goods, they are suitable for the transport of hazardous materials.
Available versions:
500 – 1500 litres
Basic dimensions: 1,215 x 1,015 mm or 1,200 x 1,000 mm.
Tank material: Stainless steel 1.4301 / 1.4404 / 1.4571
This could also be interesting for you