Balance tables – for precise measuring results in laboratories
Weighing materials in laboratories tends to be a delicate matter. Even the most minor shocks or vibrations can distort the measuring result. Special balance tables are the best choice when exceptionally precise weighing is required, say when working with sensitive substances and materials.
Vibrations are absorbed and the measuring equipment can be stabilised on the table or bench by placing analytical balances and other sensitive measuring equipment on a vibration-decoupled anti-vibration table. This ensures that no external influences distort the measurements and avoids imprecise measuring results.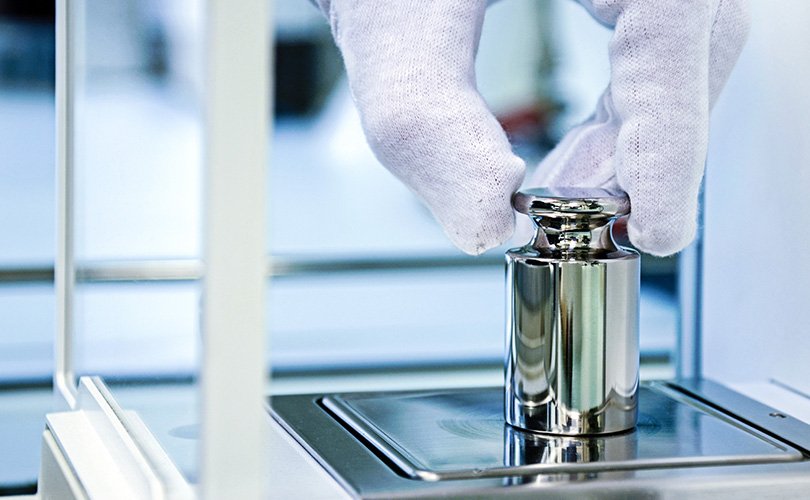 What sets Waldner balance tables apart?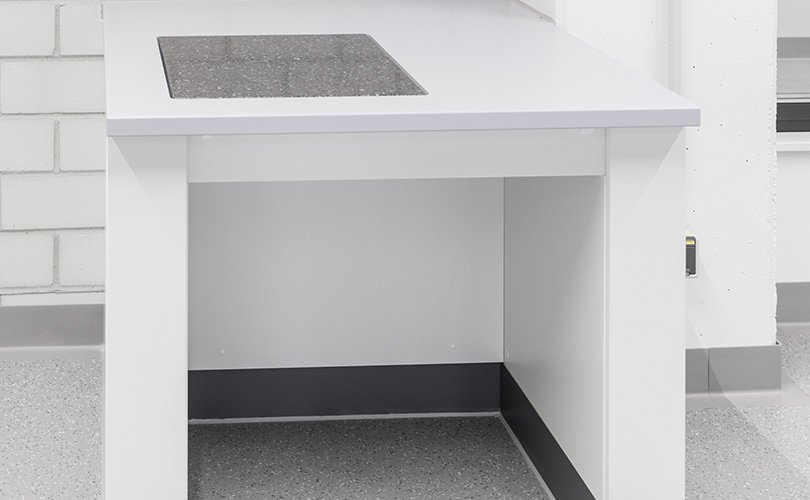 A specific construction is required to ensure that a balance table performs its function as best as possible. Waldner anti-vibration tables consist of a robust steel supporting construction to which the worktop is fitted. A specially mounted vibration-decoupled fine concrete balance plate is integrated in this. This decoupled construction means that balance tables compensate for vibrations and shocks to guarantee precise weighing of materials.
Waldner laboratory balance tables are available with a working height of 750 or 900 mm. They have a width of 900 mm, and a depth of 750 or 900 mm. The balance plate is identical on all models: 400 x 450 mm.
Special balance tables: Waldner AKKURAT safety weighing cabinet
Waldner has developed the AKKURAT safety weighing cabinet as a traditional vibration-decoupled balance table is insufficient for working with highly active substances. This unit combines the benefits of a high-quality balance table with the properties of a precise laboratory fume hood. This protects laboratory personnel when handling, weighing and mixing highly active substances and materials.
An ionisation system has been positioned within the inflow area to prevent electrostatic charges in the workplace. This means that even highly sensitive microbalances can be calibrated and used in a vibration-free environment protected from draughts – completely free of disruptions and totally safe for laboratory personnel.
Curious?
Let us find out together how Waldner can develop an optimum and unique solution for your laboratory.
Waldner balance tables and safety balance cabinets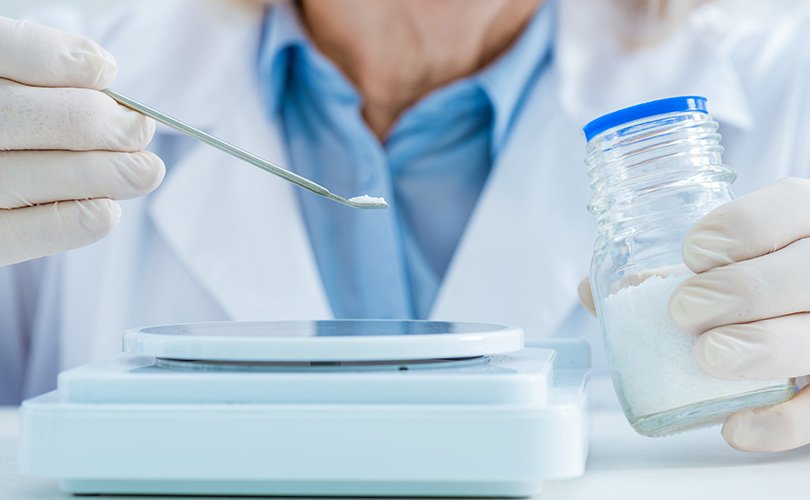 Waldner is synonymous with the highest quality levels and customised solutions for your laboratory. Waldner's reliable balance tables and innovative balance fume hoods are no exception to this. Produced with the utmost precision, they enable weighing tasks to be completed in laboratories, which would be impossible on conventional laboratory benches.
The well thought-out design, high-quality materials and, naturally, exact measuring results set Waldner anti-vibration tables apart. With Waldner, you can also be sure that you receive the very best advice when researching your new laboratory balance table. We will help to configure your premises with you to meet your needs and ideally support your project as best as possible.
You might also be interested in