Made-to-measure batching containers for your project
The pharmaceutical and food industries both need suitable containers in which to dissolve or suspend active agents or food ingredients. The correct conditions need to be created to enable the required reactions to be initiated within the batching container. However, the containers differ according to the reaction process.
Waldner batching containers are individually adapted to your requirements to ensure that the best possible reactions can take place, and above all efficiently. We rely on high-quality materials, a custom-made design and flexible supplementary equipment to make your container unique.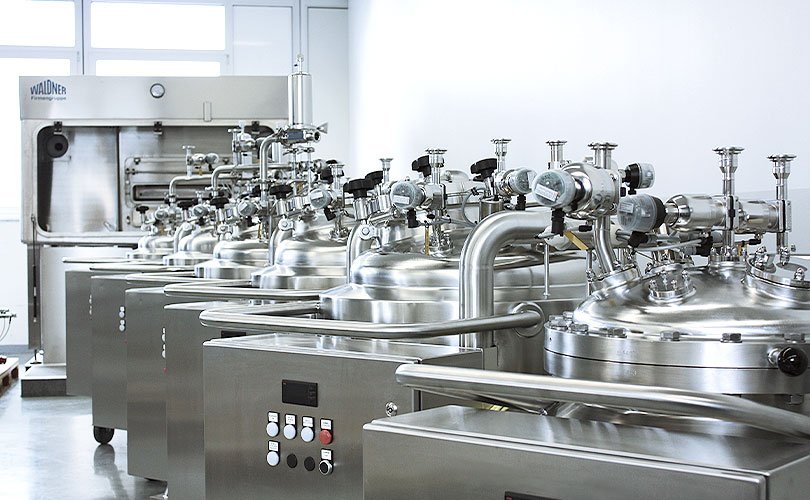 The benefits of Waldner batching containers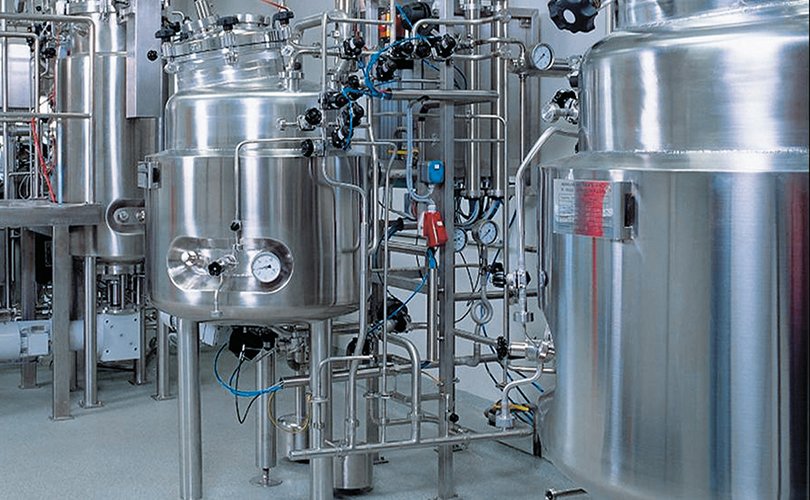 As a long-standing partner to pharmaceutical and food-processing companies, we have repeatedly come to the conclusion that only batching containers perfectly suited to the batching processes can deliver perfect results. For this reason, individual customisation is our top priority. At Waldner, you will receive a custom-manufactured batching container that fits perfectly into your plant.
We manufacture our containers from high-quality stainless steel materials or special alloys using state-of-the-art grinding and welding techniques. This results in a stable and robust product that firstly enables many manufacturing processes to take place and thus perfectly fulfils its task.
Batching containers with a wealth of equipment options
Waldner equips its batching containers with a host of diverse features to ensure their outstanding functionality. You tell us what the batching container needs to do, and our engineers will create a detailed 3D CAD design of your container. If this design meets your requirements, your product will then be manufactured by hand and integrated into your production facility.
Choose from free-standing, suspended or horizontal batching containers, single-walled or double-walled, stationary or mobile. The container can include an optional agitator, various heating and cooling systems, diverse service connections and a flexible control system. In addition, container volumes of from 1 to 15,000 litres are possible.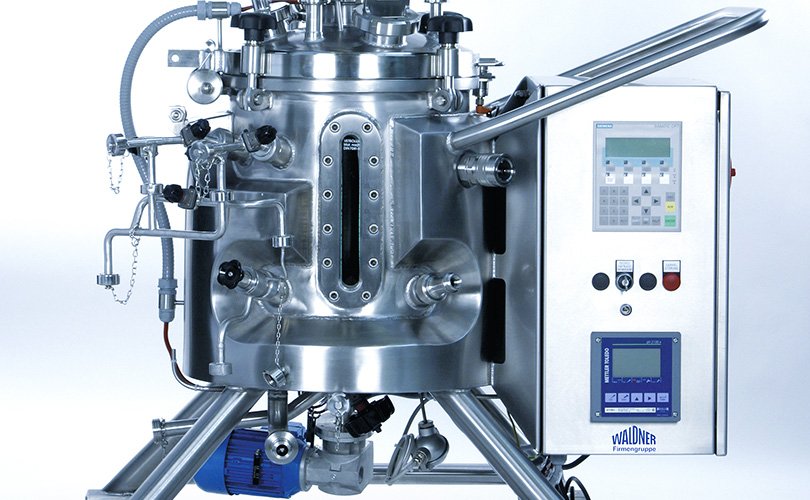 Manufactured to meet special hygiene requirements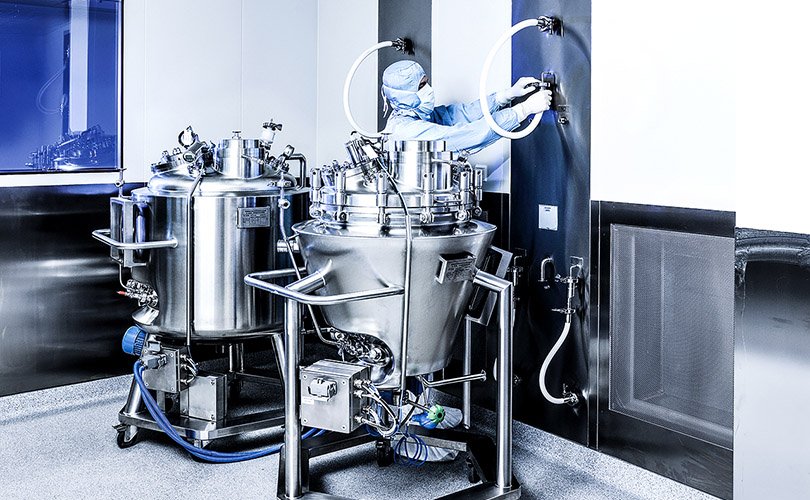 The flawless cleaning and sterilisation of batching containers needs to be possible, particularly with the production of pharmaceutical or food products. Cross-contamination of the batch would have devastating consequences. A hygienic environment is therefore needed in which safe and effective products can be produced.
Waldner batching containers are renowned for their outstanding workmanship, easy-clean materials, and hygienic design. This makes it possible to clean the containers automatically, leaving no residue behind, and eliminate potential pathogens before they can contaminate the batch. They can withstand high temperatures as well as chemically aggressive cleaning agents to meet exacting hygiene requirements.
Curious?
Let us find out together how Waldner can develop an optimum and unique solution for you.
More Waldner containers
Alongside batching containers, we also manufacture various designs of other stainless steel containers. They include:
Stirring vessels
Reaction containers and fermenters
Pressurised containers
Storage vessels & containers
We would be happy to advise you in person if you are unsure about which model best suits your requirements or if you would like to learn more about the benefits of the individual types of container and vessel.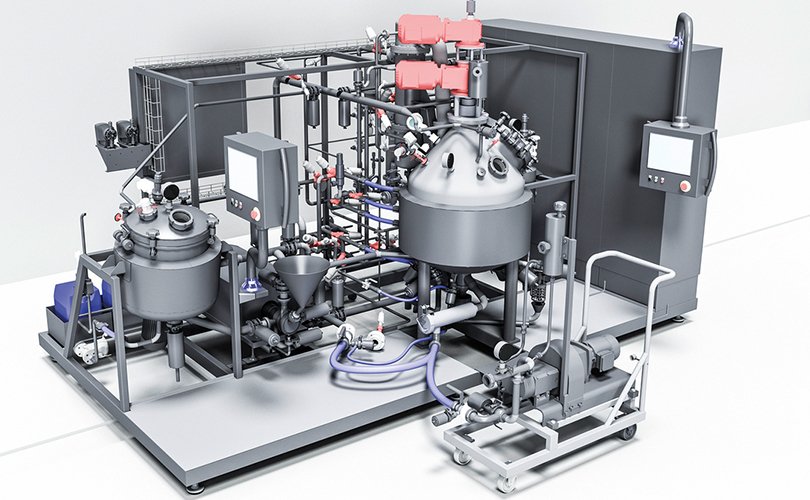 You might also be interested in