Glovebox: customised manufacture for the best possible use
Waldner gloveboxes combine safety, ergonomics and individuality in a single product. They provide maximum safety for people, products and the environment and are ideal for working at different protection levels.
Gloveboxes are therefore all tailored precisely to your requirements. It's important to realise that pleasant and, above all, efficient working is only possible with a perfectly fitting glovebox. Design your unique glovebox with us and bring even greater safety into your laboratory and production areas.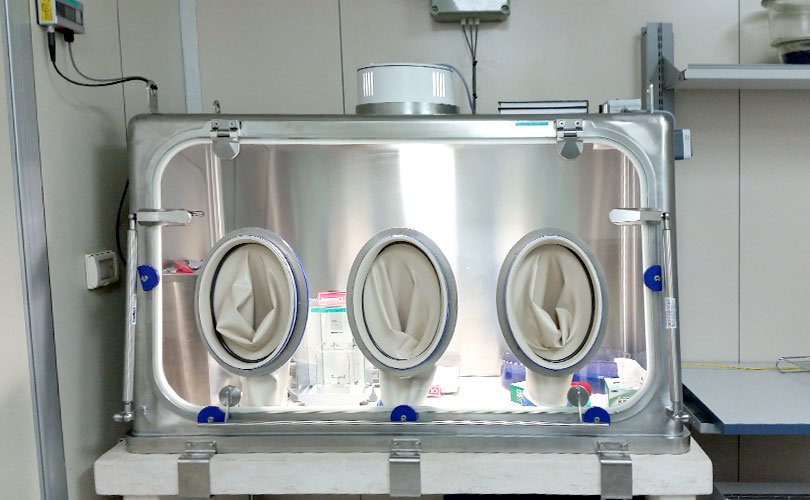 What sets Waldner apart?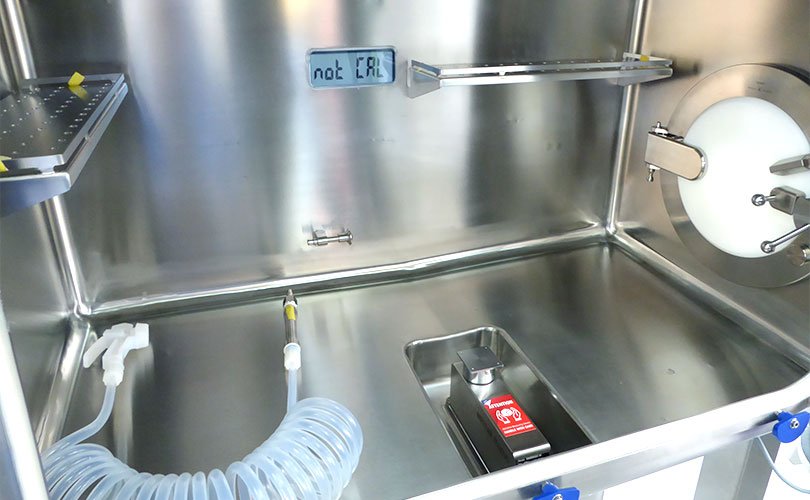 Our gloveboxes are one-offs, as they are manually produced to meet your exact requirements. We produce all sizes of single-sided and also double-sided gloveboxes, and can also incorporate additional filters or special cleaning systems, depending on the area of use.
Waldner gloveboxes are exclusively manufactured in high-grade stainless steel, guaranteeing safety and a long service life. All gloveboxes undergo safety and material tests to offer you the very best possible quality. Our optional glove test equipment also enables you to regularly monitor the leak-tightness of the gloves.
Glovebox: from sketch to finished product
All Waldner gloveboxes are non-standard products – we do not supply off-the-shelf gloveboxes. We will develop a customised glovebox that precisely meets your ideas and requirements.
You tell us what you want your glovebox to look like, how much space you need, and the equipment you need to have fitted. Based on this specification, we will then produce a sketch that will act as a basis for a mock-up, an original-size model in wood. You can then test this and incorporate any changes you may wish. Only when the glovebox fully meets your requirements we will manufacture your glovebox based on this.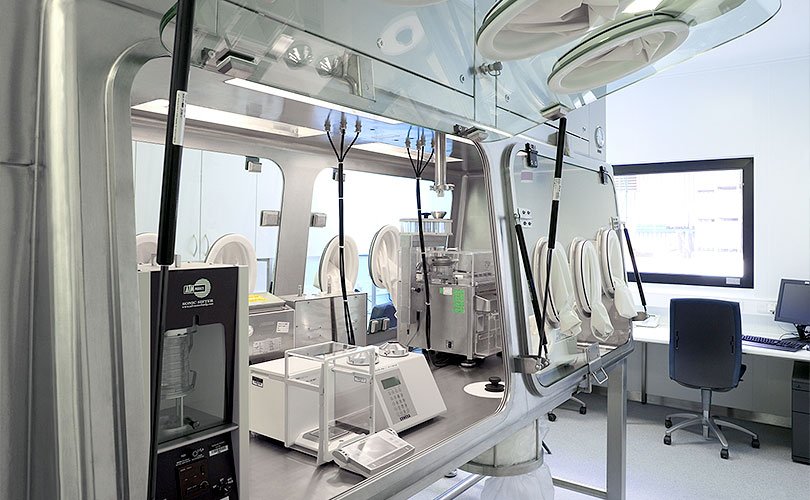 Equipment and features of the glovebox
Its equipment is decisive for the functionality of gloveboxes, as this is the only way to use the box properly and effectively. We therefore offer a range of different equipment options. Below are just a few of our key modular options. We would be happy to discuss other options with you in a consultation in person.
Curious about it?
Let's find out together how we can create a unique solution for you.
For maximum safety: glove test equipment for your gloveboxes
You nonetheless have an Achilles' heel even if your high-quality gloveboxes are really secure: the gloves. They are naturally the weakest link in the chain and therefore most likely to leak. Waldner uses special glove test equipment to monitor the leak-tightness of the gloves.
This safety equipment is available for all our gloveboxes and can be used with all models. It allows you to check the leak-tightness of your gloves, and thus the safety of the entire glovebox, at all times. Choose from different kinds of glove test equipment: from manual test discs to Wi-Fi-supported test systems.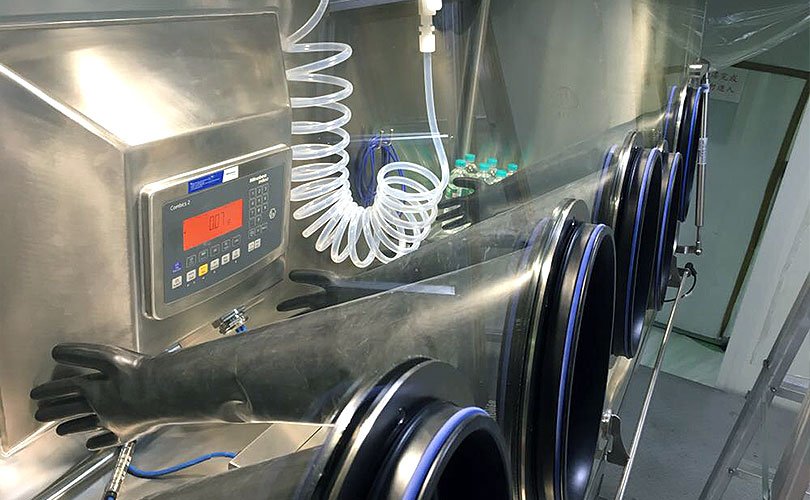 Buying gloveboxes: the right model for your application
Gloveboxes – laboratories
Gloveboxes are used in the most diverse laboratories (including in biological and medical laboratories). These different fields of work naturally impose specific demands on the glovebox. Waldner supplies a customised solution for your project with a glovebox that meets your specific requirements.
Gloveboxes – chemical industry
A safe workplace is a basic requirement when dealing with sensitive and even hazardous substances. Waldner gloveboxes protect your employees from critical substances or shield your products from ambient influences, enabling your operators to work risk-free.
Gloveboxes – pharmaceutical industry
Gloveboxes are not just used in the traditional laboratory sector. They are now an integral fixture in pharmaceutical development and production. It means that sensitive pharmaceutical products can be developed, tested and manufactured under optimum conditions.
Insights: what Waldner gloveboxes look like
These might also interest you