Stirrer vessels for even stirring
Stirrer vessels are specially manufactured for the even stirring of substances and the initiation of reactions. Whether you need to dissolve solids, evenly distribute the temperature or produce a homogeneous product – stirrer vessels are used in the most diverse sectors. Find a custom-manufactured stirrer vessel that fully meets your individual requirements from Waldner.
Waldner can equip the stirrer vessel with a range of agitators, as different viscosities and products require different agitators. A perfect mixing result is the outcome when they work together seamlessly. Waldner also produces its stirrer vessels from durable stainless steel or a high-grade alloy to guarantee the long service life of its stirrer vessels.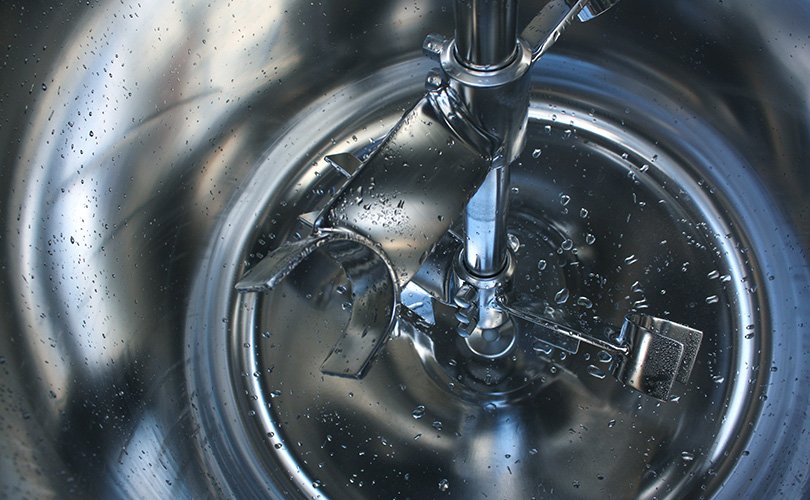 What sets Waldner stirrer vessels apart?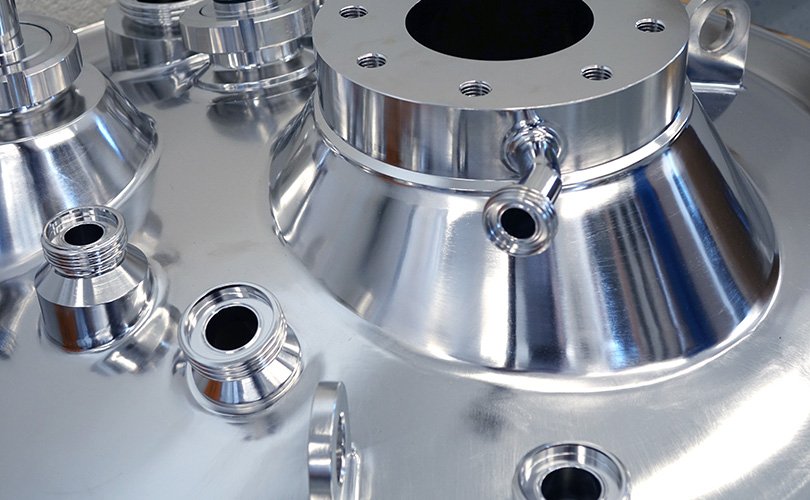 Quality, durability and the very best mixing results – that's what sets Waldner stirrer vessels apart. Manufactured from high-quality materials, they are reliable products that deliver perfect results over many, many years. And thanks to their custom-made design and versatile equipment options, they can be integrated seamlessly into your existing or new plant.
A perfectly coordinated stirrer vessel accelerates your work processes and optimises the end result. Our vessels and containers are therefore always tailored to the industry in which they are used and are, of course, compliant with all the relevant regulations and standards.
Stirrer vessels – custom-made down to the last detail
Although standardised mixing vessels basically fulfil their purpose, compromises often have to be made in terms of efficiency and product quality. Waldner therefore focuses on made-to-measure rather than standard dimensions, and designs custom-made stirrer vessels to meet your exacting requests and requirements.
At the start of the collaborative process, Waldner will produce a detailed 3D-CAD design of the stirrer vessel for you. It is on this basis that we then manufacture your custom-made stainless steel stirrer vessel (316L (1.4404/1.4435) or 304 (1.4301)), PTFE, Halar, Alloy or Hastelloy using state-of-the-art welding and grinding techniques. All the required components are then fitted to the stirrer vessel.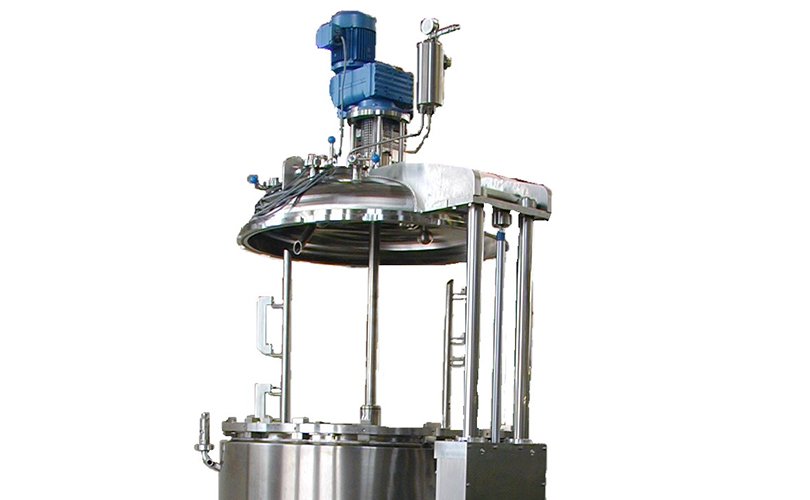 Curious?
Let us find out together how Waldner can develop an optimum and unique solution for you.
Further optional equipment for Waldner mixing vessels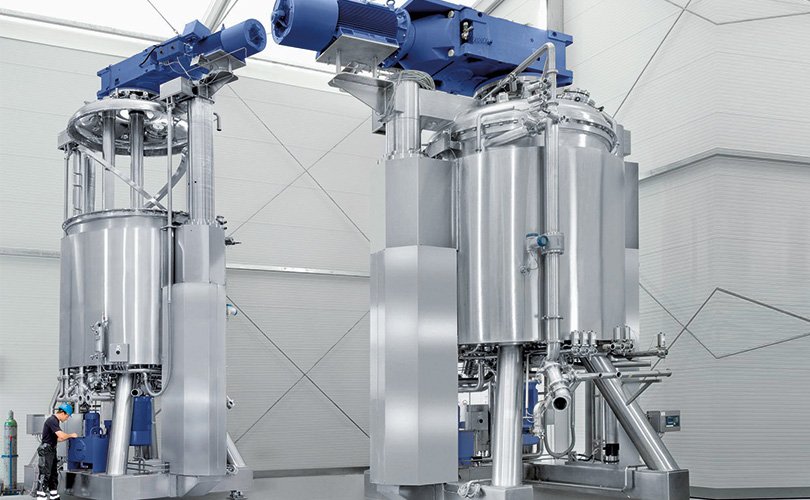 As each vessel or container needs to meet different requirements, a range of different optional equipment is essential to ensure that your stainless steel container with agitator works perfectly. Stirrer vessels with magnetic stirrer are often sufficient for simple stirring processes or low viscosities, while large stirrer vessels with heated agitators may be required in food processing.
We manufacture free-standing, horizontal and suspended stirrer vessels in a range of different sizes. Select from a single-walled or multi-walled vessel, diverse agitators, different connection and closure designs, variable heating and cooling systems as well as flexible control functions. Waldner also matches the container material and components to the specific application of the stirrer container.
Certified-quality stirrer containers
Product tests are indispensable to ensure that the stirrer vessel meets the most exacting quality standards and guarantees the safety of personnel. Throughout the manufacturing process, we check both the material and the proper functioning of the stirrer vessel several times. But various test procedures are also standard at Waldner during and after installation.
We also build our containers and vessels in compliance with all the current regulations, including DGRL, ATEX, ASME, AD2000, DIN EN 13445 and TR certificates. Our products are therefore ideally equipped for every application and every market that you wish to capture with our mixing containers.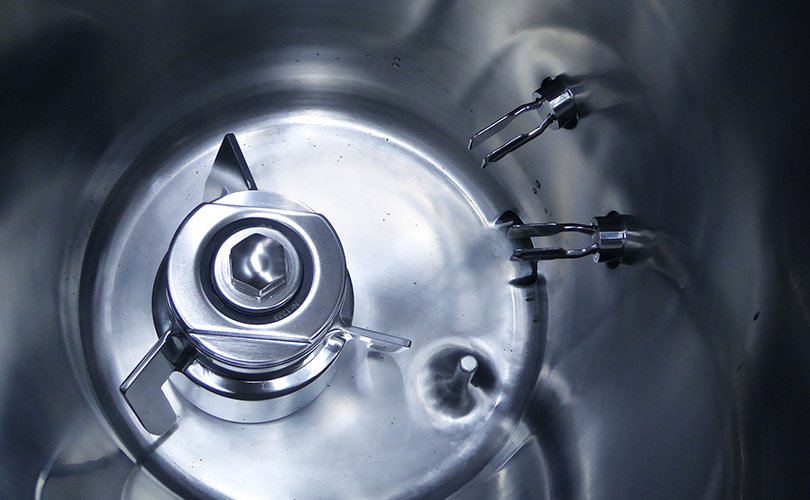 More high-quality Waldner containers and vessels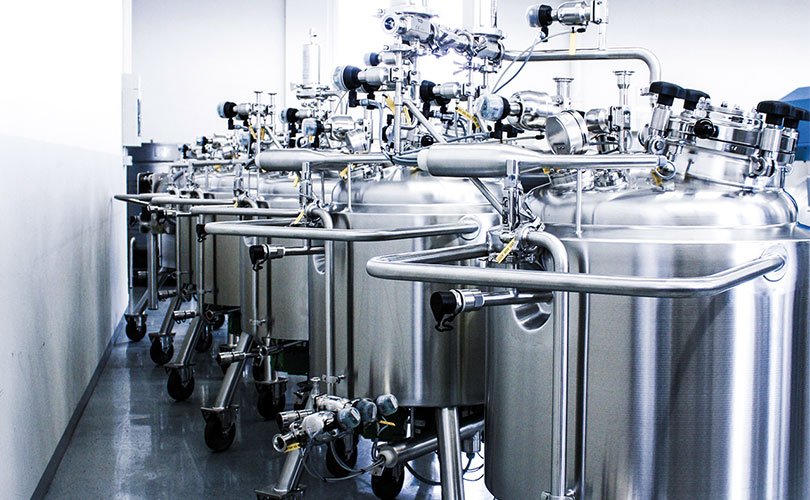 If you are looking for a container or vessel for your plant or your laboratory, but a stirrer vessel does not perfectly meet your requirements, then Waldner has a whole range of different types of container to choose from:
Pressurised containers
Batching containers
Reaction containers and fermenters
Storage vessels and containers
We would be happy to advise you if you are not sure yet which container is the right one for you.
You might also be interested in