12,000 cups of potato salad
The customer wanted three different filling sizes within a weight class of 200 to 1,100 grammes. The weight was to be electronically adjustable. The machine was to be capable of hot sealing from the roll coupled with residual film winding, cassette system and sleeve lids. In addition, the cup buffer for manual loading was to give the operator a 15-minute buffer time. The system needed to handle 12,000 cups per hour. The system is equipped, as standard, with cup and sleeve lid control, CIP cleaning, apron belt cleaning and removable sealing station for ease of cleaning.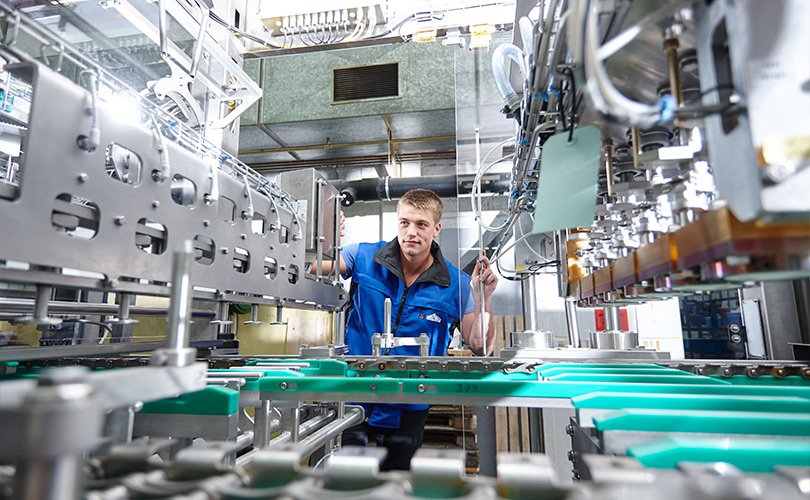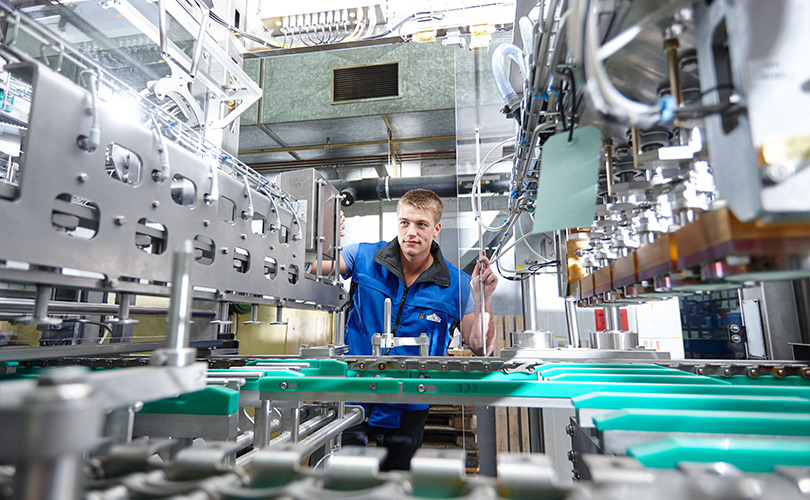 Sophisticated Control Technology
As all functions in this filling system are servo motor-controlled, they can be individually monitored and also individually controlled. Even rough pieces of product can be filled to the precise gramme. Accurate and ultra-fast error tracking and correction is also possible. The cups are always monitored until they are inserted into the boxes. The system is modular with flexible drive concepts. This means that motion sequences can be precisely tailored to the respective product, in accordance with the customer's requirements.