Compact system for every climate
A dairy has a requirement to fill "Iced Coffee" at its current location. The environment is highly challenging because the humidity and warm climate create the perfect breeding ground for germs. To be able to fill here hygienically, the filling machine requires a sealed enclosure capable of isolating the outside climate. Despite these requirements, the factory space is limited, so the dairy requires a compact solution.

Waldner has therefore developed a very compact filling line providing optimal sterilisation, enclosed in a clean air cabin with laminar air flow. The system also includes a checkweigher and a packing station.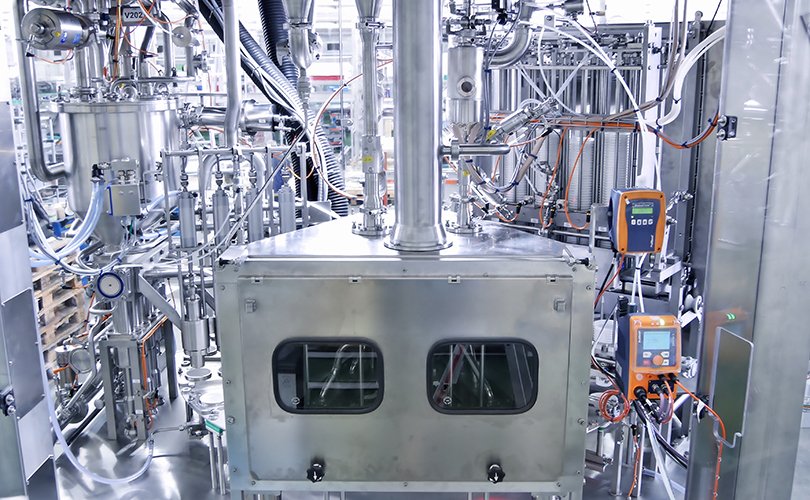 Sterility at the highest level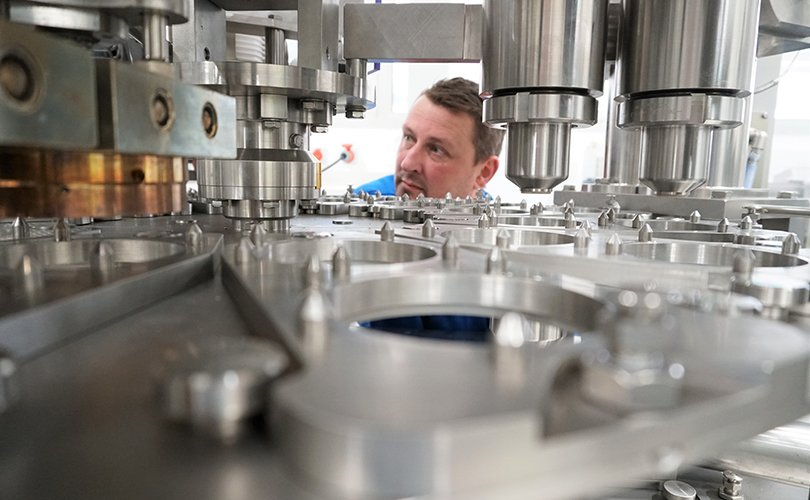 The complete line comes from Waldner. For our customers, this means one contact person, standardised operating elements, and customer operators only need to familiarise themselves with one system. The clean air laminar cabin surrounding the line creates a slight air overpressure, ensuring the cups and lids are germ-free.
In addition, further hygiene measures are built into this machine: The cups themselves are sterilised on the inside with hydrogen peroxide (H202), and the aluminium cup lids with ultraviolet light of wavelength 100-280nm (UV-C).

Combination of hygiene and format flexibility
Hydrogen peroxide is used to safely sterilise various cup materials, including cardboard cups, which are becoming increasingly more common for ecological reasons. This means optimum flexibility for the cup materials and maximum latte shelf life (at least 40 days).
The weight of the individual cups is checked by a checkweigher integrated into the outfeed conveyor. The weight information is immediately reported back to the filling system and automatically adjusts the filling volume in the event of any deviations. The system can quickly adapt to other cup sizes, materials, and recipes via an operating panel.