Packaging machines for efficient production
If it is no longer possible to pack your products by hand – due to large quantities, for instance – then it's time to obtain technical support. A packaging machine places previously filled cups, jars and pouches into prefabricated crates or boxes – precisely, safely, quickly and cost-effectively. The products are thus ideally prepared for storage and transport.
To guarantee the efficiency of a packaging machine, it must be perfectly configured to suit the product that is being packed. That is why Waldner individually tailors packaging machines to your product. Whether you need to pack cups, tubs, jars or pouches – a cutting-edge packaging machine can handle the task in the shortest amount of time possible.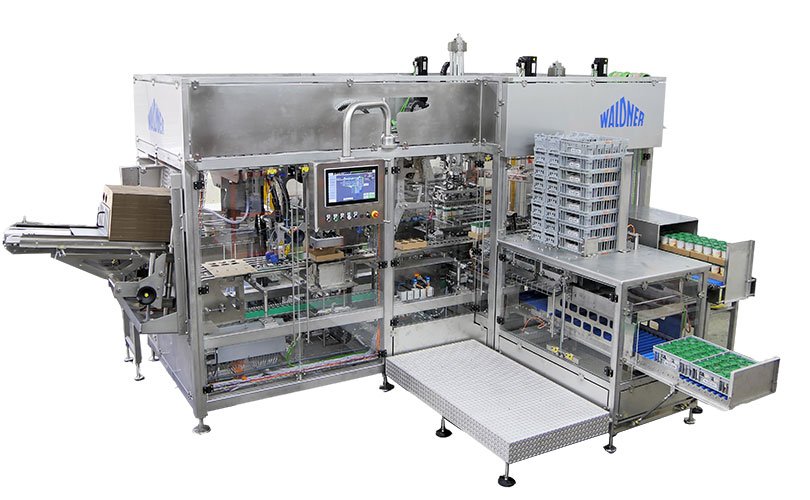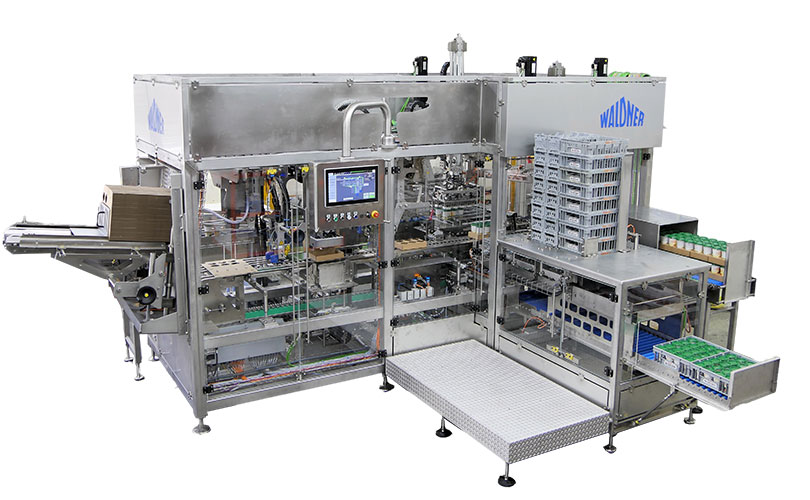 Filling – sealing – packaging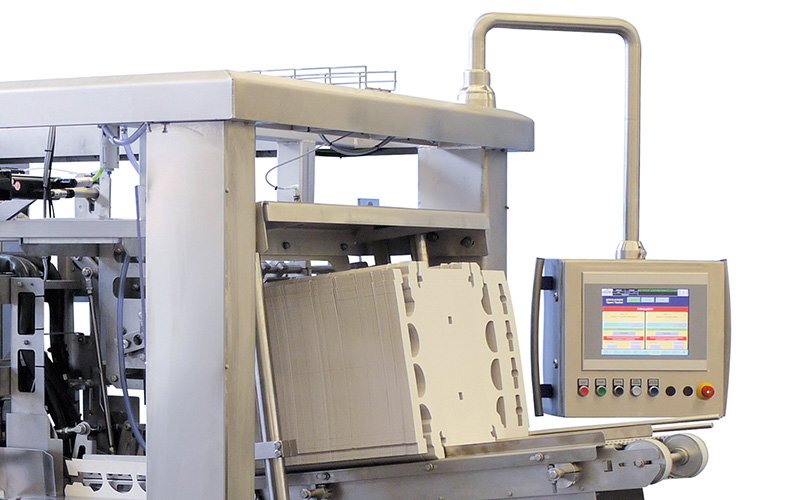 Before a packaging machine can do its job, the respective bulk product must first find its way into the right packaging. Food, pet food, cosmetics, pharmaceuticals etc. are precisely portioned down to the millimetre or gram and filled into the prescribed container by a filling system.
The cups, jars, pouches, bottles or other containers are then sealed or welded in compliance with the most stringent hygiene and safety standards and packaged into single portions. The packaged products are then packed into larger containers by a packaging machine. This makes it possible to properly store and safely transport the trays, crates or boxes.
Packaging machine design – individual and innovative
As an experienced manufacturer of packaging machines, we know that only packaging systems that are precisely configured for the container and final packaging involved can deliver the best results. That's why we always adjust our innovative systems according to your individual needs.
Do you need a packaging machine that packs your yoghurt cups into ten-portion trays? Or do you need a system that packs your tins of fish for transport in large cardboard boxes? Because our packaging machines can be so flexibly adjusted, all this and more is no problem at all. Upon request, we can also happily combine the packaging system with a Waldner filling system. This eliminates the need for additional interfaces and guarantees the highest level of process safety.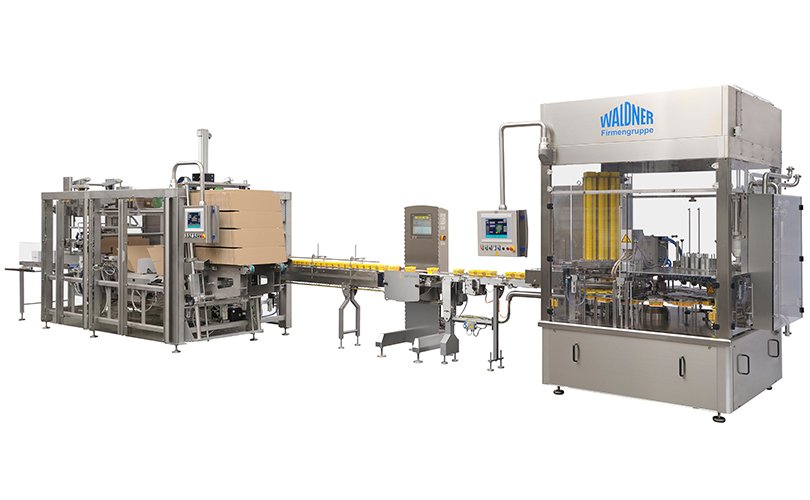 The Waldner final packaging solution
Each unique application requires a different solution. That's why Waldner offers various final packaging solutions.
The Waldner case erector prepares carton crates and open crates in various formats.
Closure by a hot-melt system
Up to 60 carton crates or open crates per minute
Direct packaging in case erector possible
Combination with integrated packaging machine possible
Clean design for cups, jars etc.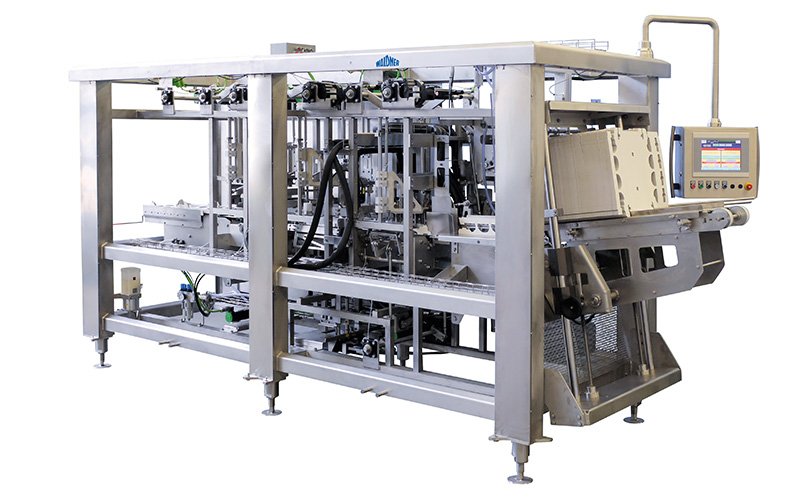 Integrated packaging machine
This automatic packaging machine is integrated into DOSOMAT filling systems. It lifts the filled and sealed cups from the cup cells and places them into the waiting carton case.
Suitable for cups, tubs, jars etc.
Gripper system: mechanical or with vacuum suckers
Up to 25 cases/min.
Can be combined with a case erector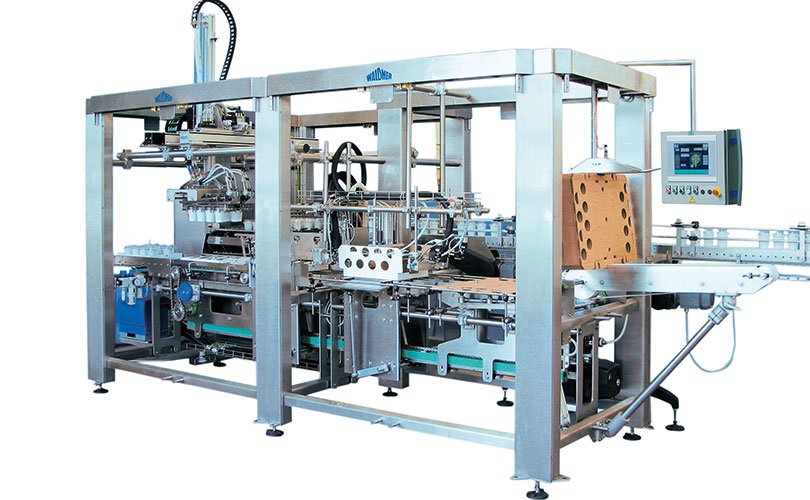 Wrap-around packaging machine
In the wrap-around packaging machine, the filled and sealed individual products are packed in wrap-around crates. Various formats are possible, as is an easy format change.
Clean design for aluminium and plastic cups, jars etc.
With pre-stacking units
Up to 25 boxes/min.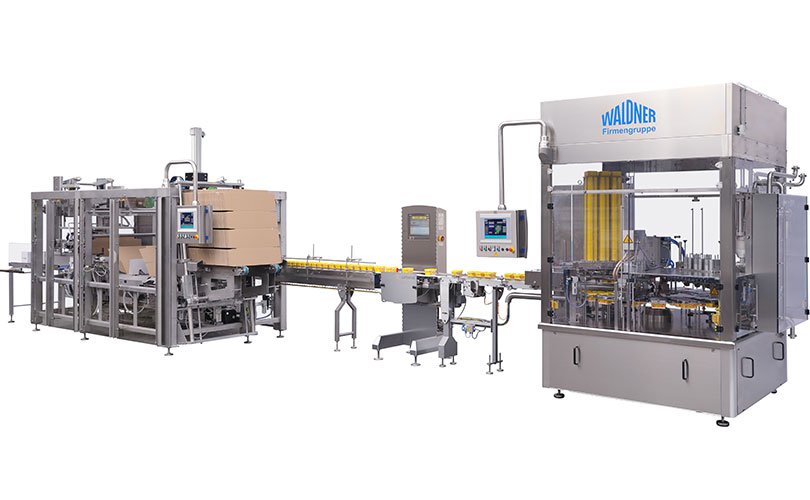 If you're looking for a packaging machine that both erects and fills cardboard packaging, then the Waldner combination packer is just the ticket.
Carton crates or open crates
Closure by a hot-melt system
Integrated gripper system for formatting cups before inserting them into the crates
Optional design as a side-loader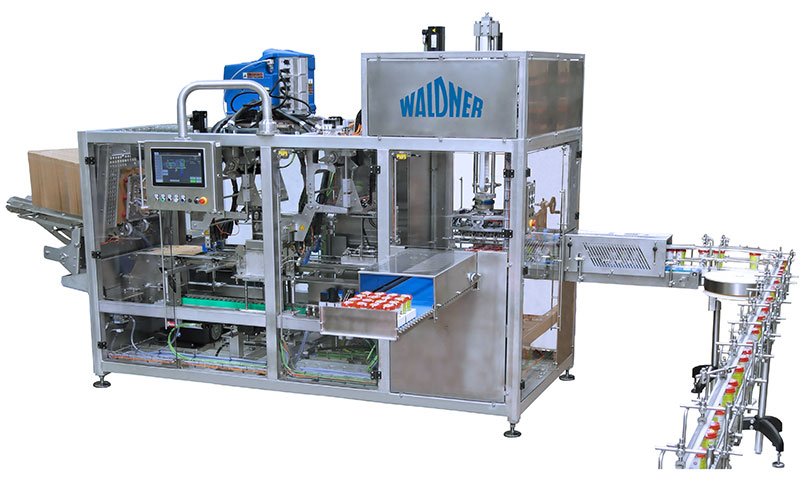 Curious?
Let's work together to create a unique, ideal packaging solution for your products.
Applications of our packaging machines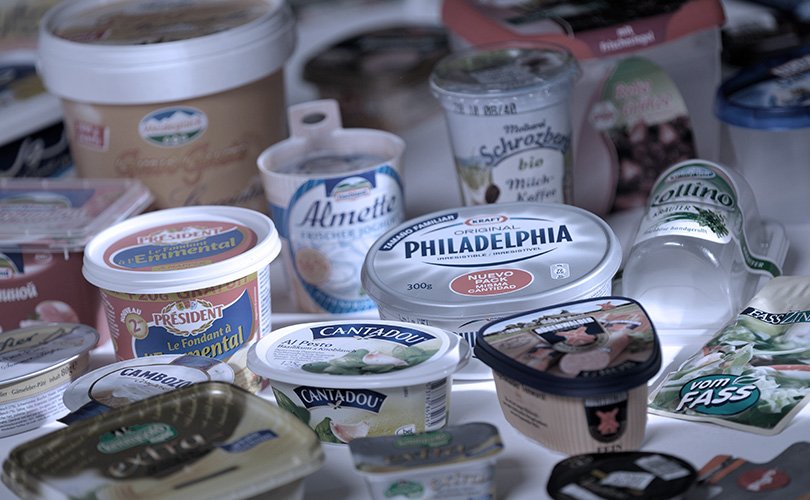 Packaging machines are needed in a vast range of industries. Waldner provides customers from the following sectors with highly efficient automatic packaging systems:
Food (e.g. yoghurt)
Pet food (e.g. cat food)
Cosmetics (e.g. crèmes)
Chemicals (e.g. insecticide)
Pharmaceuticals (e.g. nasal spray)
Most applications in these industries use packaging machines for cups and cans, but pouch packaging machines also remain popular – especially in the pet food sector.
Packaging machine manufacturer with the best expertise
Waldner has established itself in the field of filling and sealing machines in recent decades. As a renowned producer of packaging systems, the company now provides customers around the world with high-tech filling systems and packaging machines.
Our customers value our comprehensive expertise and years of experience in designing efficient packaging systems. Machines from Waldner are bound to impress with their excellent quality, high performance and individual configuration. We tailor every packaging machine to the respective customer's wishes and special requirements to design a system that fulfils their needs in the best way possible.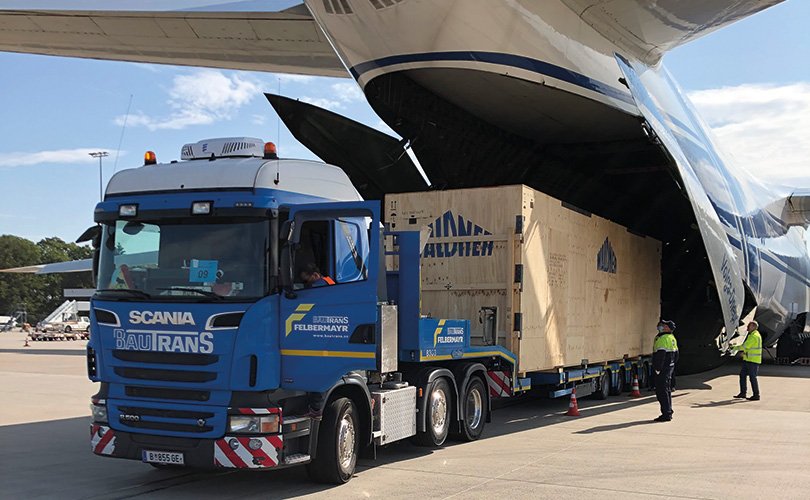 You might also be interested in