NAWIS® LEARNING LABORATORY
Whether biology, chemistry, physics or technology lessons - our learning laboratory is a convincing quick-change artist. Position groups of tables as you wish - in no time at all, electricity, gas, water or Internet are provided and networked with each other with pinpoint accuracy utilizing the intelligent ceiling system.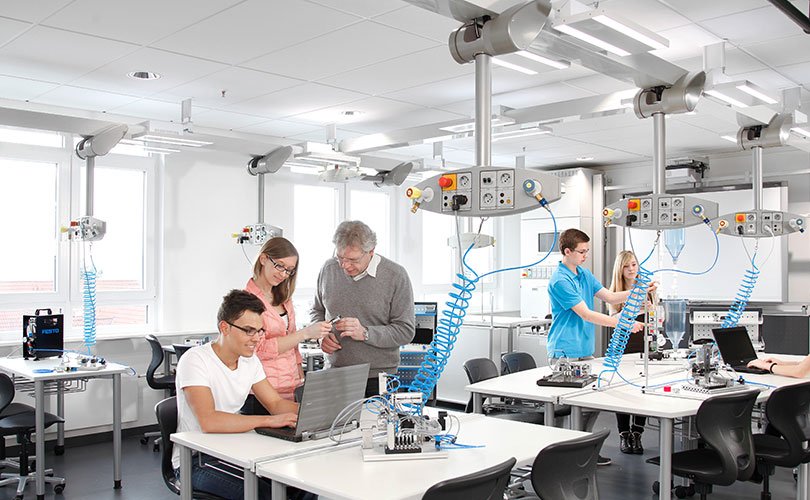 Makerspace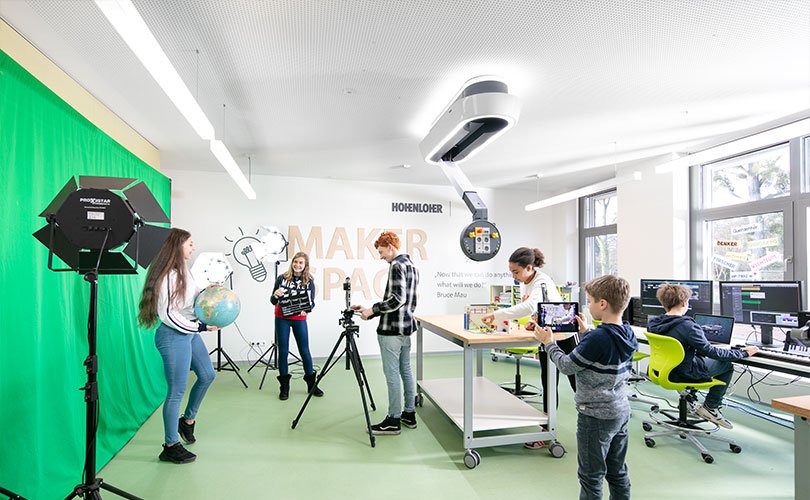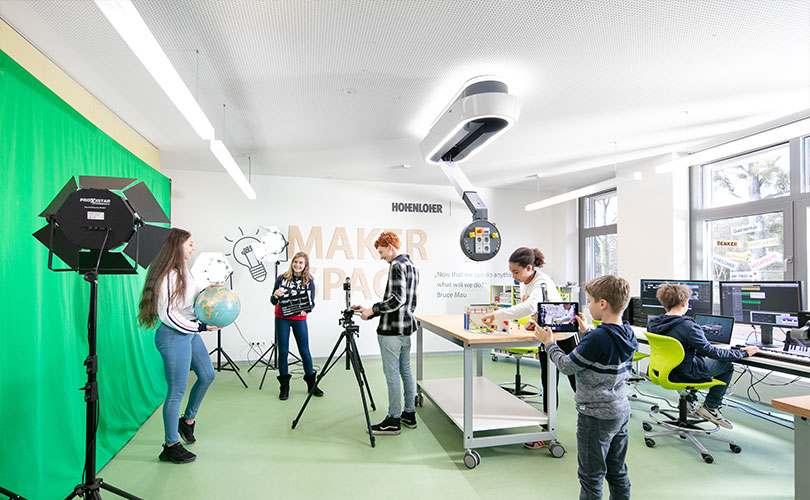 The Makerspace is the ideal place for interdisciplinary learning, creative experimentation and collaborative experimentation. Just a film studio, now an ideas workshop or a tinkerer's garage - welcome to the Waldner Makerspace.
Multispace QUWIS®
Make efficient use of existing rooms in vocational education and training and transform them into multifunctional areas. What today is still a conference or training room, tomorrow will be an electrical engineering laboratory or makerspace.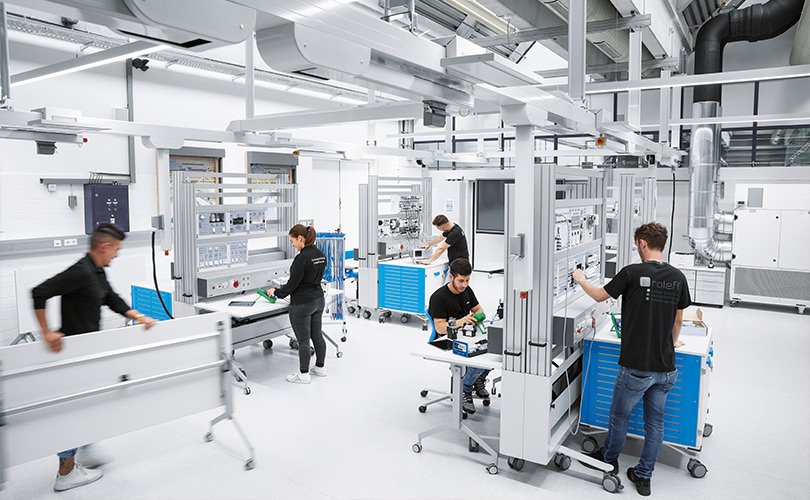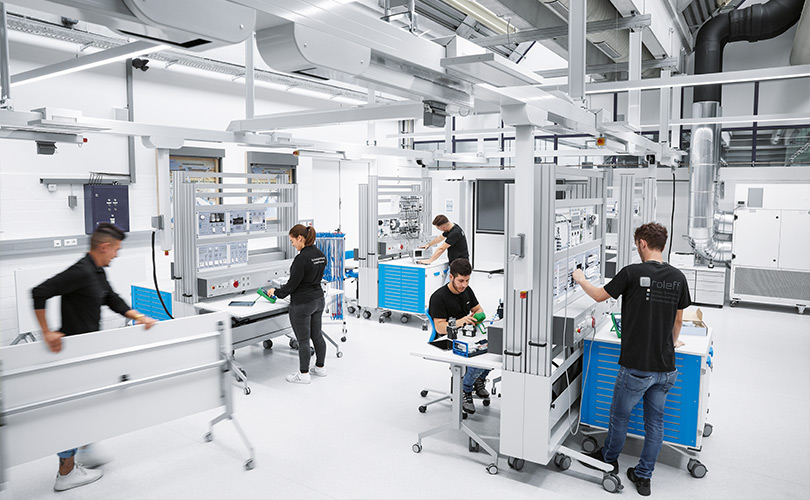 Learning spaces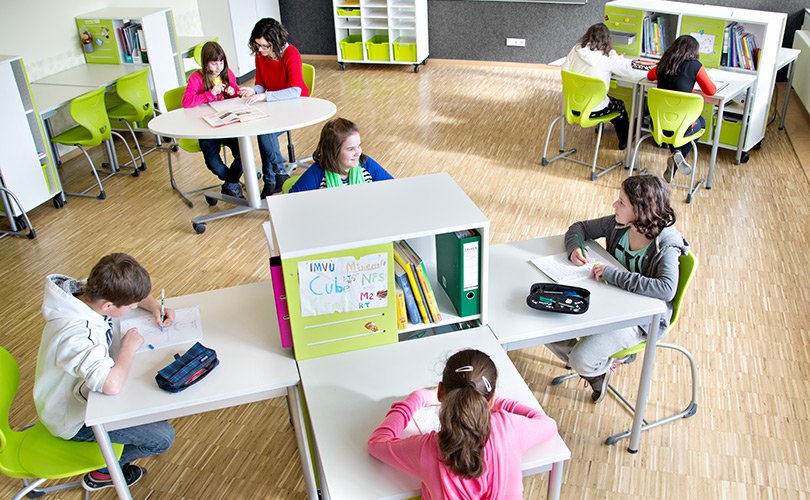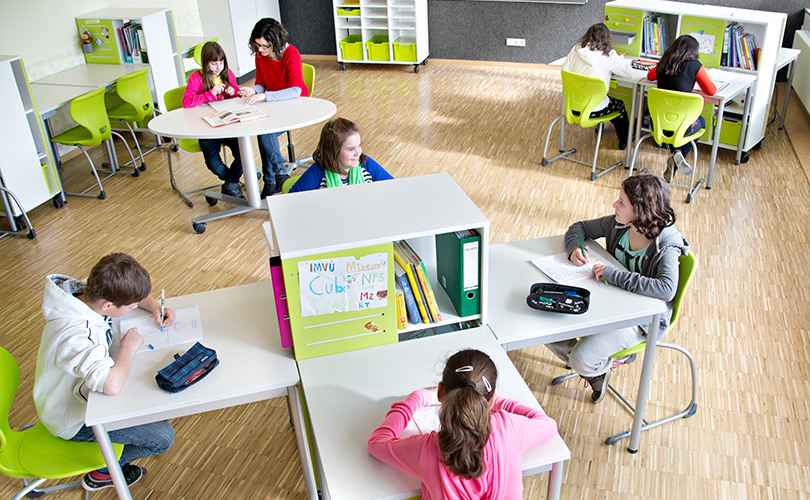 Modern pedagogy requires flexible learning environments. With our FlexLearn interior for general learning spaces you enjoy all the freedom you need for the future. If the learning concept or classroom changes, the modular furniture adapts automatically. It couldn't be more flexible.
THIS COULD ALSO BE INTERESTING FOR YOU