Precise filling systems for the perfect portion size
Reliably filling products with different consistencies requires precise filling systems with state-of-the-art filling technology. These systems ensure that liquids, powders, pastes or piecemeal products are perfectly portioned and efficiently filled into cups, glass jars, bottles, tubs, tubes or pouches.
A filling system can only guarantee accurate filling of large product batches if it meets the requirements of the respective product. From food and pet food to cosmetics and pharmaceuticals – your intended uses define the qualities of your tailored Waldner filling machine. You determine the specific capacities of your filling machine.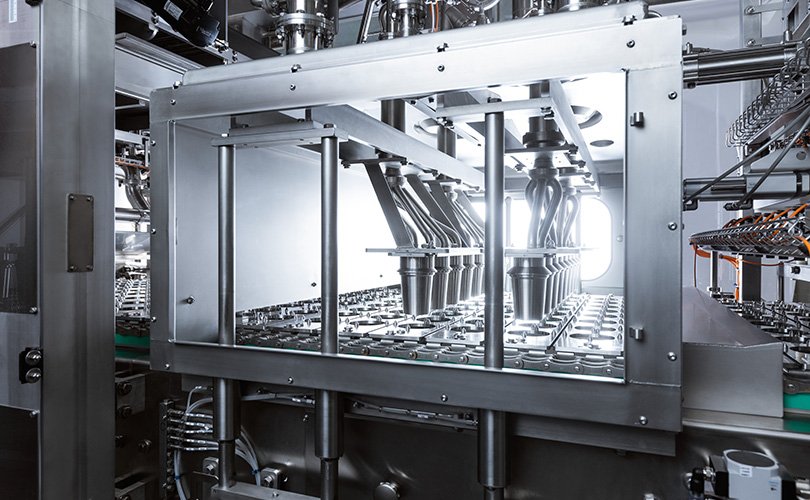 Unique requirements – unique filling system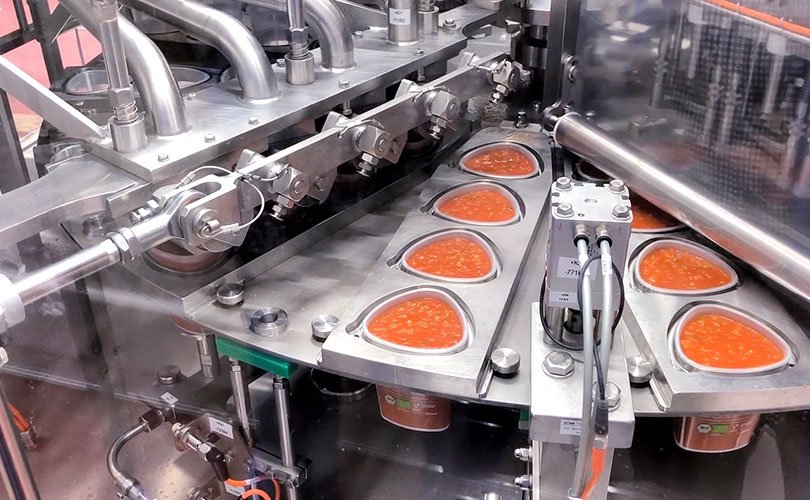 Unique products call for tailored solutions: that's why the size, technical equipment and operation of our filling systems can be adapted with utmost flexibility. Waldner filling machines are configured to suit the filling substance and container down to the smallest detail and equipped with cutting-edge filling technology to enable precise, efficient filling – while complying with the most stringent hygiene standards at all times, of course.
Regardless of whether you need a filling system for small quantities or for large batches, a filling machine for liquids, powders or pastes, a semi-automatic or fully automatic filling system – we will equip your system with all your desired functions, which can be individually monitored and controlled.
Filling systems for food
Yoghurt, cream cheese, fruit jams, minced meat, delicatessen specialities – filling systems have a wide range of applications in the food industry. But not every filling machine is equally suitable for every product: filling fruit syrup into bottles, for example, requires different filling mechanisms than those used for portioning potato salad into cups.
The consistency of the filling substance and the container to be filled (e.g. cup, bottle or pouch) are the two main factors for the individual configuration of your filling system. In the food sector, there are also special hygiene regulations that must be complied with to avoid germs and contamination. Packaging sterilisation processes for impeccable food hygiene are therefore standard in our systems.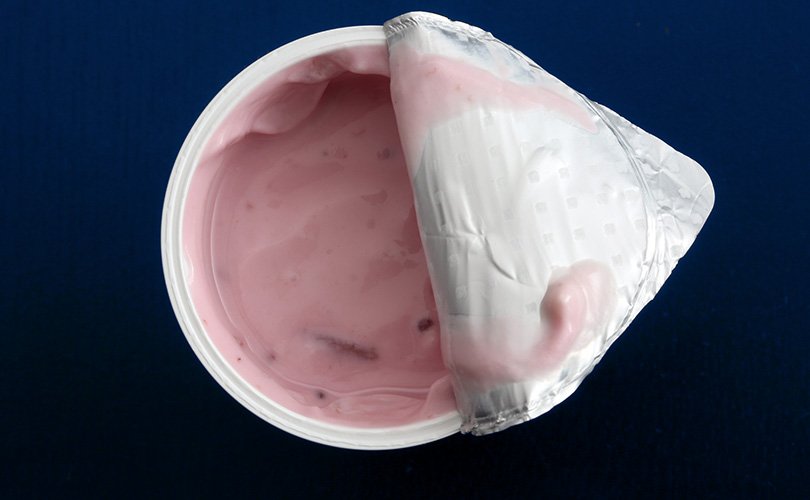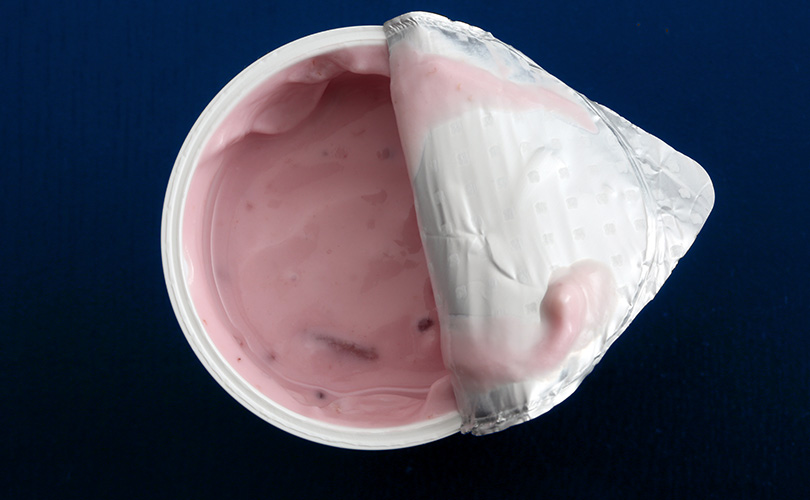 Filling machines for pet food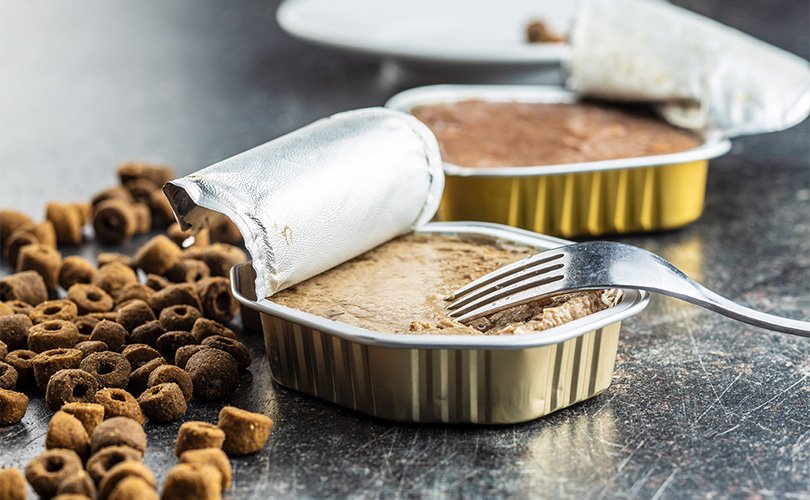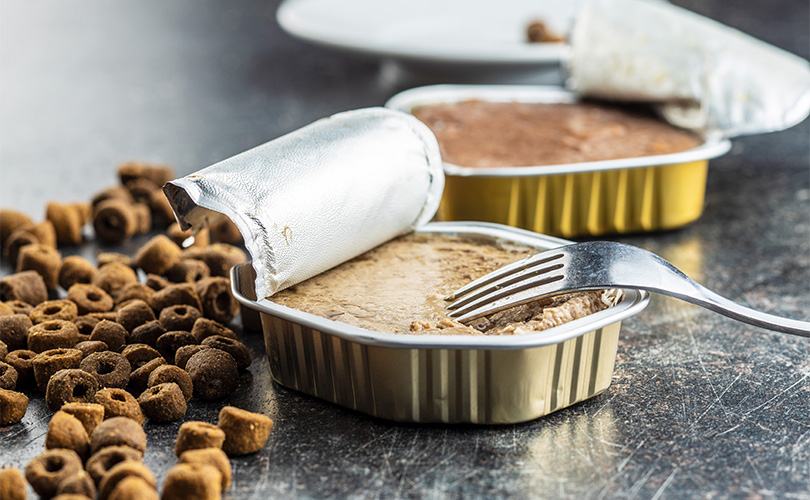 Have you already crafted the perfect recipe for your pet food and now just need to find the right machine for filling? Then the pet food filling machines from Waldner are just what you've been looking for. Our systems can be individually adjusted to the different consistencies of wet and dry food, enabling even and hygienic filling into cans, bowls and pouches.
A stand-out solution is our pouch filling system for pet food, which can fill up to 30,000 pouches per hour with accuracy down to the gram. Thanks to the optional two-phase filling system, it's even possible to precisely dose pet food of differing consistencies (e.g. pieces and gravy) in one pouch – and in line with the highest hygienic standards.
Filling systems for cosmetics
The cosmetics sector typically sees liquid, powdery or paste products that need to be filled into a variety of packaging. One challenge here is that a single product must often be filled into different containers. Whether it's jars and tubes of crème or different sizes of shampoo bottle – a filling system for cosmetics needs to be able to handle anything.
Cosmetic products are constantly changing, and several products are often processed by a single machine. It is therefore vital that the filling machines can be thoroughly cleaned. This avoids undesired residues and guarantees uncontaminated products.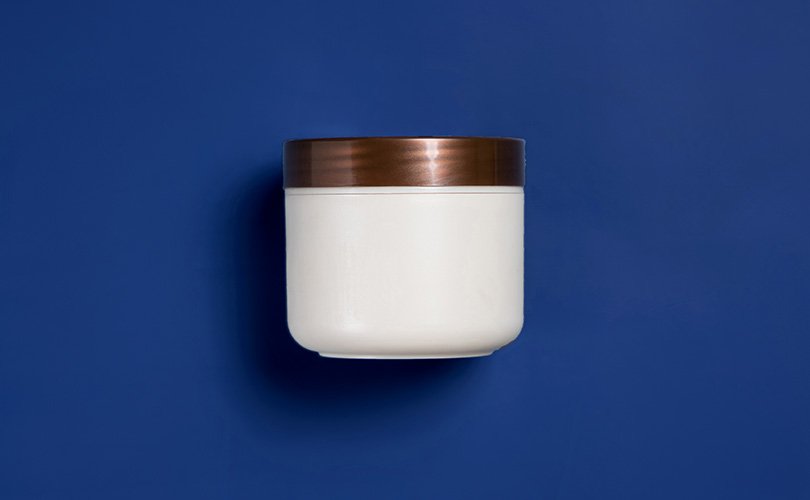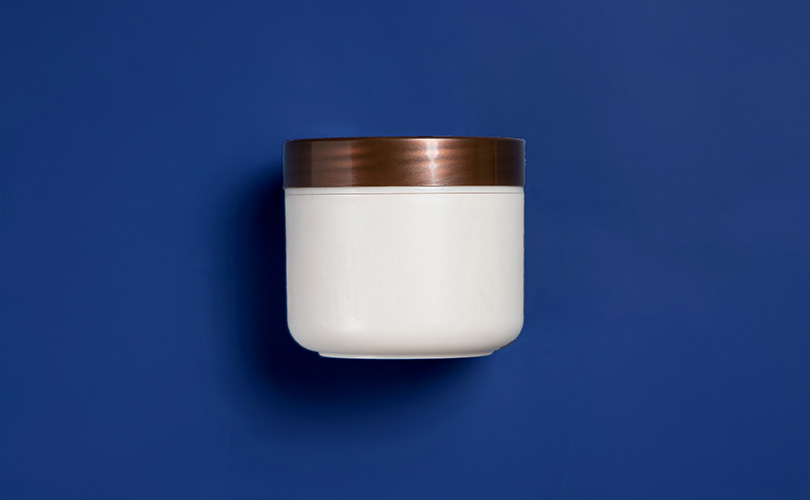 Filling machines for chemical products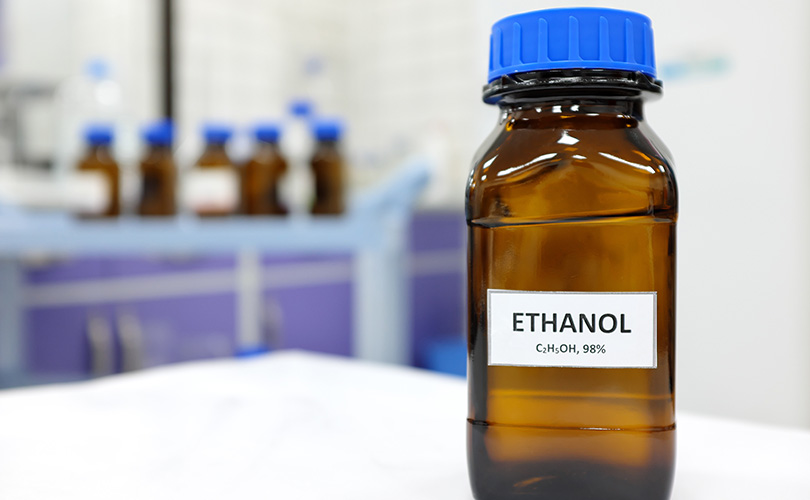 When chemicals such as cleaning agents, laundry detergents, pesticides or fertilisers are processed in a filling system, there are two challenges: for one thing, large packaging formats are often used such as large bottles, tubs, canisters and sometimes even barrels. This presents a logistical challenge for the filling system.
For another thing, the dosing and filling method must take the respective chemicals into account, since they often need to be filled extremely gently and accurately down to the millimetre or gram. Furthermore, the safety of the production employees must be guaranteed when dangerous chemicals are filled.
Curious?
Let's work together to create a unique, ideal filling solution for your products.
The Waldner DOSOMAT – safe filling and packaging
All our filling systems are based on the Waldner DOSOMAT, which can be adjusted to all customer-specific requirements. Whether you're looking for a large filling system for bottles, a small filling system for cups or an especially flexible model for different kinds of packaging – anything is possible with the DOSOMAT.
But our product can do even more: upon request, it can combine the functions of a filling system with those of a packaging machine. Not only precise and efficient filling, but also secure sealing and careful packaging are therefore handled by a single machine. This boosts efficiency while decreasing the potential for errors in filling and packaging.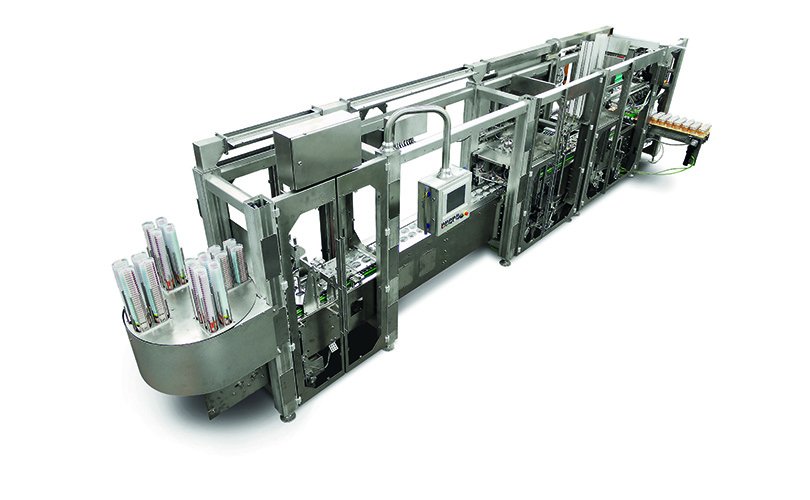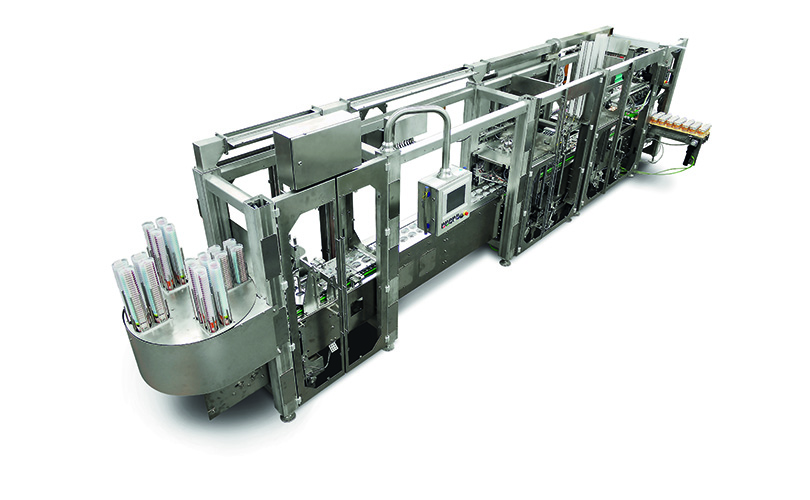 Inline and rotary – our filling systems
The DOSOMAT inline system is a fully automatic, high-power machine designed to gently fill various products into prefabricated plastic, aluminium, cardboard, steel or glass cups or into stand-up pouches. Regardless of whether you need to fill muesli, pet food, powder or fruit: DOSOMAT dosing systems are perfectly tailored to product and performance requirements.
The DOSOMAT rotary system is a highly flexible all-rounder for any application area. It boasts a space-saving design and a variable output range of 2,500-30,000 cups per hour. It is suitable for both filling liquids and portioning high-viscosity, powdery or piecemeal products.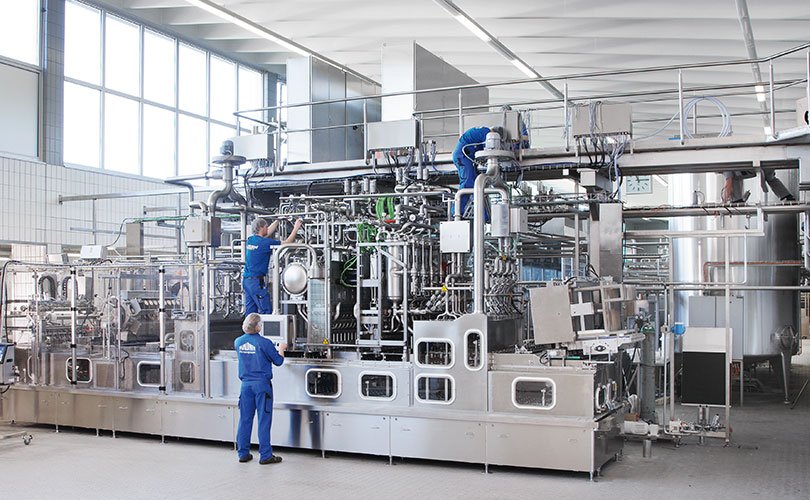 Machine configuration – the available variants
Our filling systems are produced in a modular design. The basic model is supplemented with the desired equipment options. All parts that come into contact with the product are made of highly alloyed stainless steel (DIN 1.4404 or AISI 316 L) or food-safe plastics.
Matching filling valves are available for each filling machine:
Piston dosing fillers
Inductive and mass flow measuring
Scale dosing (for fruit, pieces etc.)
Pocket filler (for muesli, pet food/chunks etc.)
Auger fillers (for powder, granulate etc.)
Robot systems (pick-and-place)
To securely close the filled product, Waldner filling machines can be equipped with a diverse selection of sealing variants. The best option depends on the filled product and the container to be closed.
Heat-sealing closure
Special heat-sealing for aluminium cups (sterilisable)
Labelling unit
Hot-melt
Snap-on lids, with or without tamper-proof closure
Ultrasonic sealing
Inductive sealing
Sealing from roll stock and lid cutting
Sealing from roll stock with integrated lid cutting
Cup and lid sterilisation
A hygienically clean filling container is essential to guarantee a long shelf life for food, pet food and many other products. Depending on the requirements, Waldner implements one of the following options for cup and lid sterilisation:
Sterilisation with hydrogen peroxide and hot sterile air
Sterilisation with UVC lamp unit
Sterilisation with high-intensity pulse light
Clean air cabinets
Our filling systems are equipped with the following drives as requested by the customer:
Servo motors (via Schneider Electric, PAC Drive 3 or Allen Bradley frequency-controlled motors)
Mechanical drives
Pneumatic drives
Combinations of these drive types are also possible.
All-purpose filling system – individually produced
In our long history of manufacturing filling systems, we have served customers in a wide range of industries. We have designed tailored solutions for all of them to increase the efficiency, safety and speed of the automatic filling process. Get in touch with us and we will design the perfect filling system for your product, too.
To expand your filling system, discover more systems and skids from Waldner or supplement your production site with isolators, cooking systems or diverse batching containers, stirrer vessels, or pressurised containers – for seamless manufacturing processes in every production phase.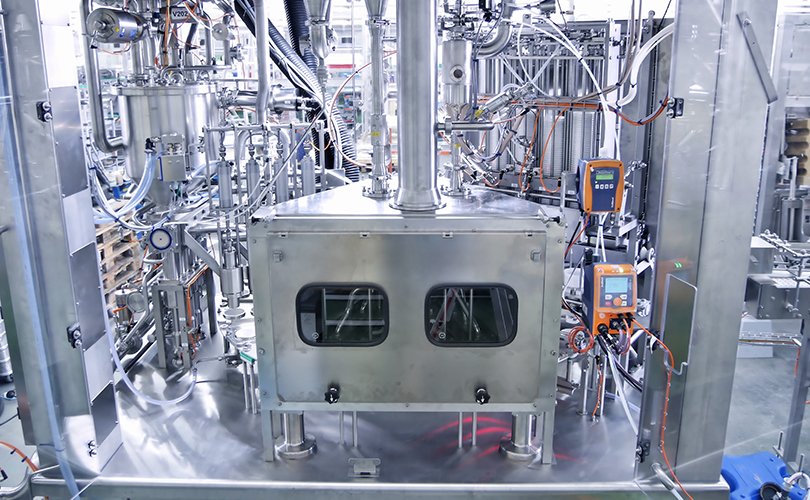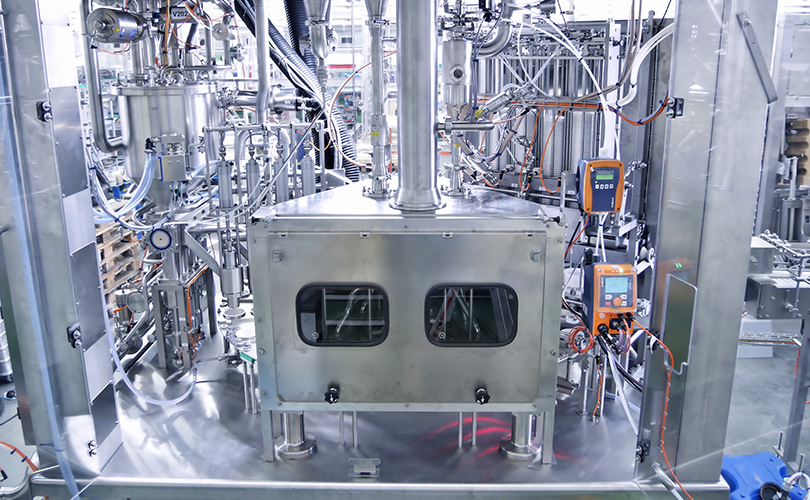 You might also be interested in