Filling and sealing machines perfected
Whether you are working with liquids, pasty, powdered or piecemeal products: Waldner filling and sealing machines can be designed precisely to your specific application, working with maximum accuracy and reliability. State-of-the-art technology and uncompromising quality deliver a unique product portfolio. Waldner packaging machines are used in the dairy and meat processing, beverage and delicatessen products, pet food, cosmetics and pharmaceutical industries, and are also ideal for the packaging of technical products.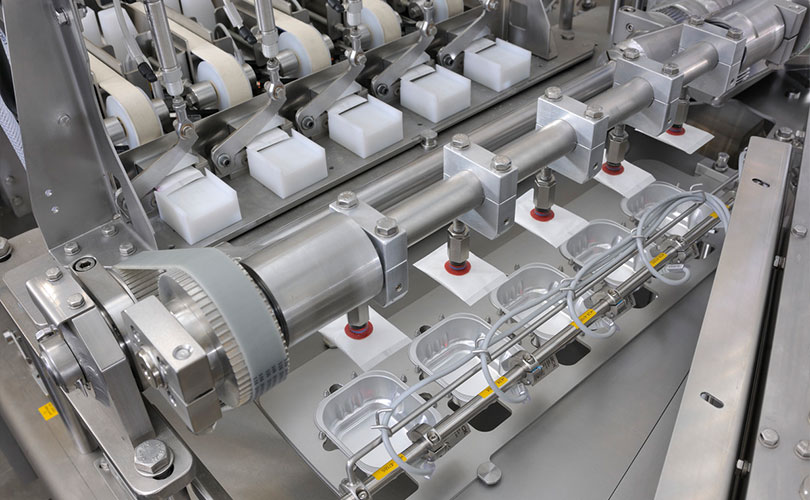 Fast filling, fast format change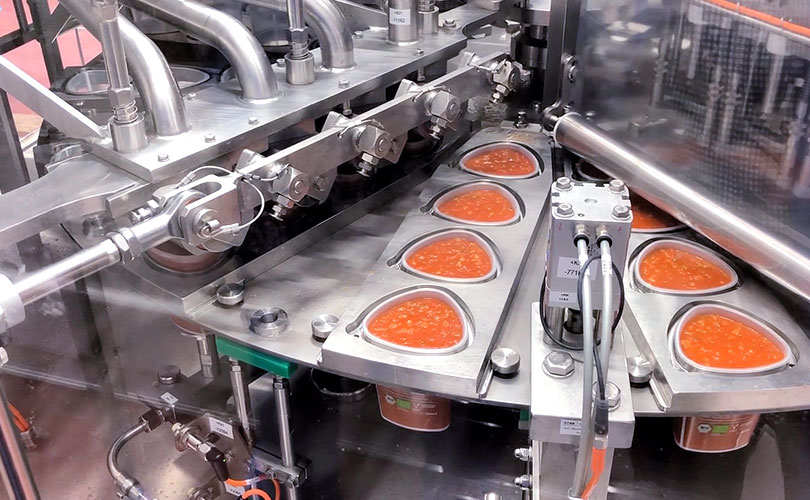 The systems can be designed for small production lines and for large-scale systems filling up to 120,000 units. All systems can be ultra-flexibly adapted, and formats can be changed in a matter of moments, thanks to a quick-change system. The basic frame of the machine has a modular design, with the drive units mounted very accessibly on the frame. All parts of the machines that come into contact with the product are made of highly alloyed stainless steel (a minimum of DIN 14404 or AISI 316 L) or food-safe plastics.
Dosomat inline systems – the powerful machines
Dosomat inline machines are fully automatic high-performance cup filling and sealing machines. They are designed to fill the most diverse products into prefabricated plastic, aluminum, cardboard, sheet steel, glass or stand-up pouches. The product is filled extremely gently and precisely, regardless of its consistency, and can be designed for the most diverse cup feed and container sizes, from portion cups to large containers. Regardless of whether you need to fill muesli, petfood, powder or fruit: Dosomat dosing systems are always perfectly tailored to product and performance requirements.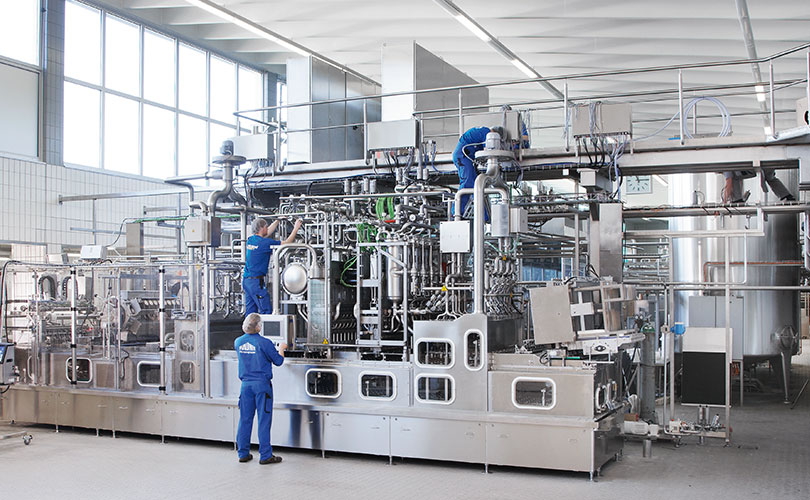 Dosomat rotary machine – the space-saving model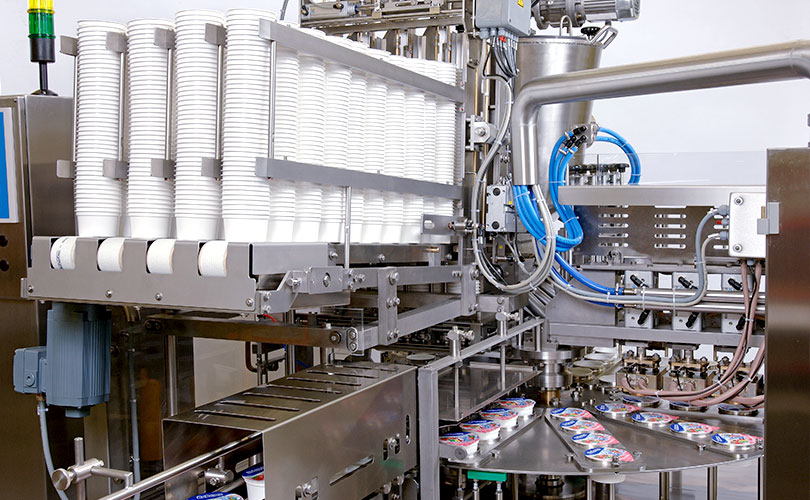 Ultra-versatile all-rounder for every application: DOSOMAT rotary machines are designed for an output range of 2,500 – 30,000 cups/hour. All functions are completely servo-driven and equipped with highly flexible mechanics. The rotary machines are designed to fill liquids, high-viscosity and powdered products or products containing particulates, and are particularly easy to use. Standard basic dimensions of only 1,400 mm x 1,400 mm are possible, thanks to their space-saving design.
Unimat – the flexible machine
The Waldner Unimat comes into its own when you have a need for flexible batch runs: it can be quickly converted to other container heights, at the same time filling 300 – 15,000 products per hour. The Unimat is available as a separate metering system to complement existing sealing machines, as a flexible filling solution at different stations on menu lines, or as a solo machine, possibly to fill glass jars.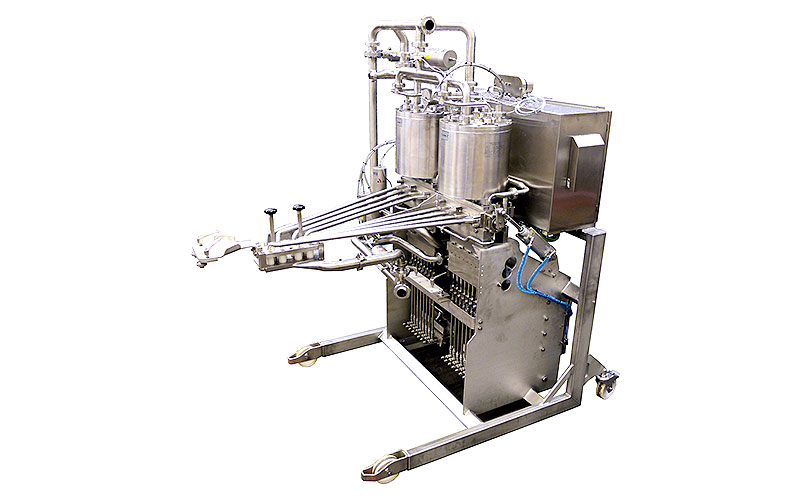 THIS COULD ALSO BE INTERESTING FOR YOU