Electric Height Adjustment
Lab technicians don't all come in a standard size. A development that has now become a given with desks, is usually still missing in laboratory environments: adapting the work surface to the height of the person working there. Continuously variable adjustment of the working height is now possible, thanks to electric height adjustment. Up to four individual working heights can be stored and recalled at the touch of a button. A person's individual working posture can thus be achieved in a matter of seconds, and illness-related downtimes reduced.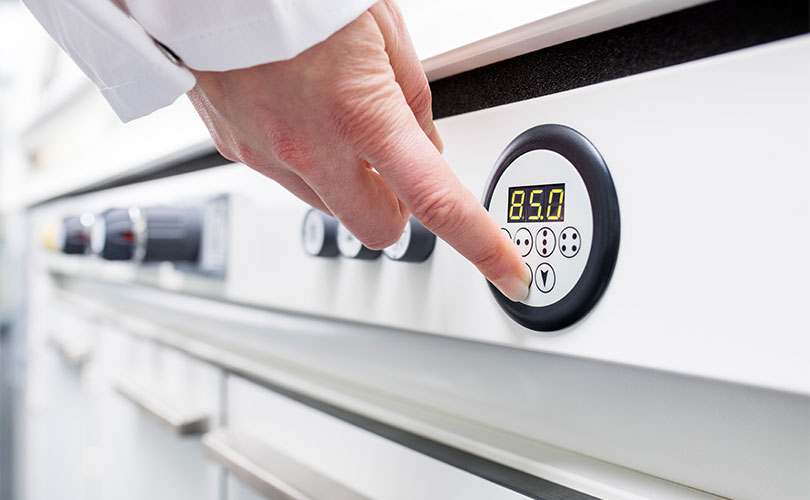 Angled Front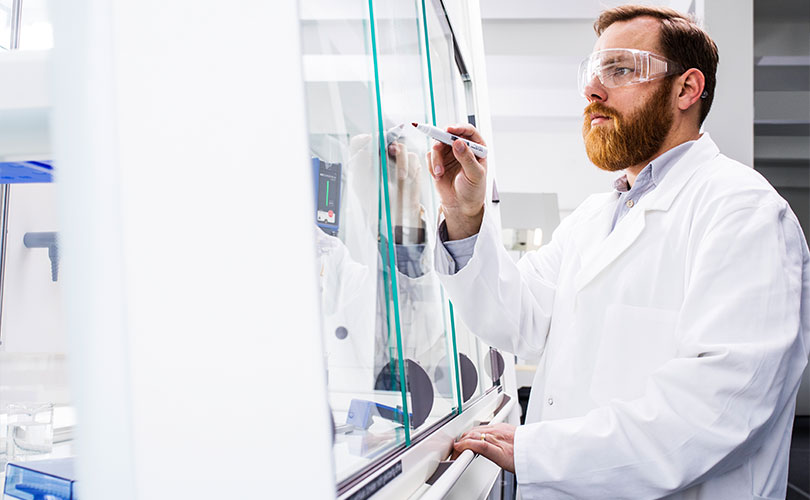 Apart from the large-area glazing panels, the new Waldner laboratory fume hood is unmistakeable on account of its angled front. It significantly simplifies working at the fume hood and encourages the person to work more ergonomically. It is also very easy to work with only partially open side sliding windows, which reduces the air throughput required, saving energy at the same time as improving safety. The four panels are narrow enough to allow people to reach past them on both sides. When a person is working at the fume hood, the panel protects them from spraying liquid or even in the event of an explosion. It is also very easy to write on the sash, thanks to its inclined design, possibly to label experiment set-ups.
Thought-through in Detail
Focussing on the essential also means having the consumables you need to hand at all times. Accessing consumables is a minor matter if it can be done quickly and effortlessly. The multifunctional holder for containers or pipettes can be fitted in the interior of the fume hood. This reduces movements and to-ing and fro-ing in front of the open fume hood window, which can also constitute an interference factor for unobstructed air flows.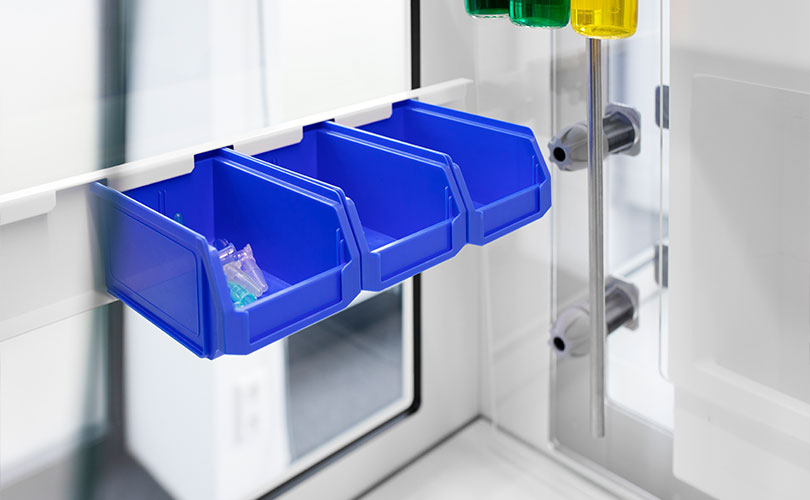 The gloves are always wherever you're not looking for them. Or you have the box in your hand and are desperately looking for somewhere to put it. The integrated glove dispenser provides a pragmatic solution and is as simple as it is helpful: open the door of the underbench cabinet, put a new box with gloves in the holder - you're done. The gloves are stored in a space-saving way and fast and hygienic changing of gloves couldn't be easier.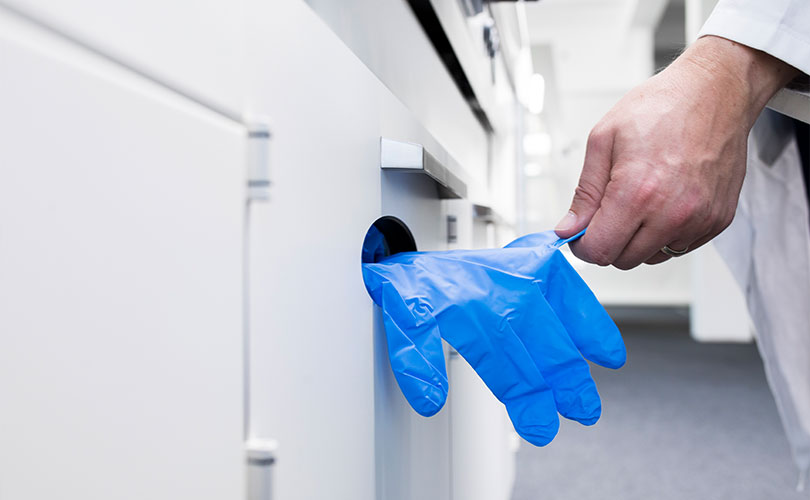 Generally you need tissues all of a sudden. So it's good if you don't have to look for them and everything is within easy reach. The tissue dispenser is integrated in the door of the underbench cabinet and enables the box to be stored in a space-saving way.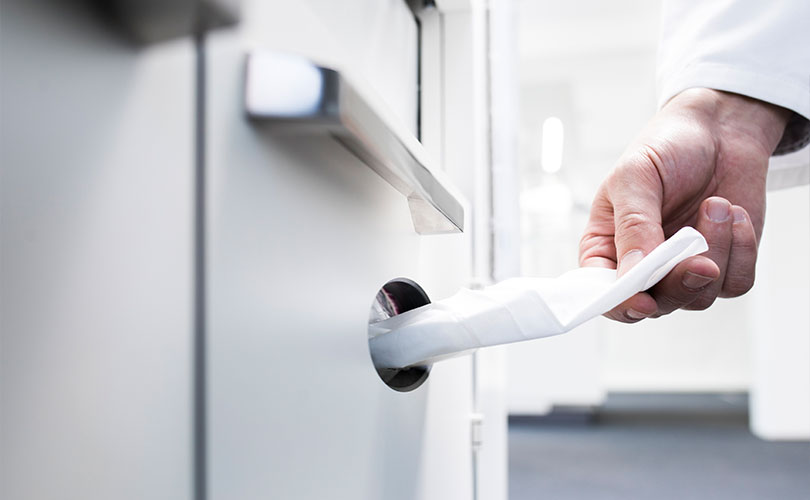 In addition to its air guidance function, the sash handle also meets the most exacting standards in terms of user-friendliness. It can be unlocked with surprising ease with just one free hand, and automatic opening is activated by a touch function. With motorised assistance, the slide glides open and also closes automatically, with a light barrier detecting possible obstacles and interrupting the closing process.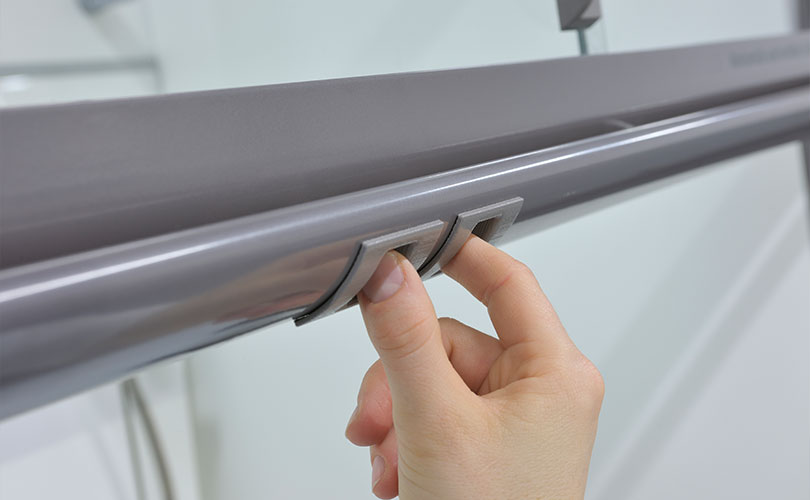 And the integral foot switch is there when the technician has no free hands because he or she is carrying materials or equipment to the fume hood. Easily accessible at plinth height, the sash can be easily opened without using your hands, increasing safety and reducing trips to and from the fume hood.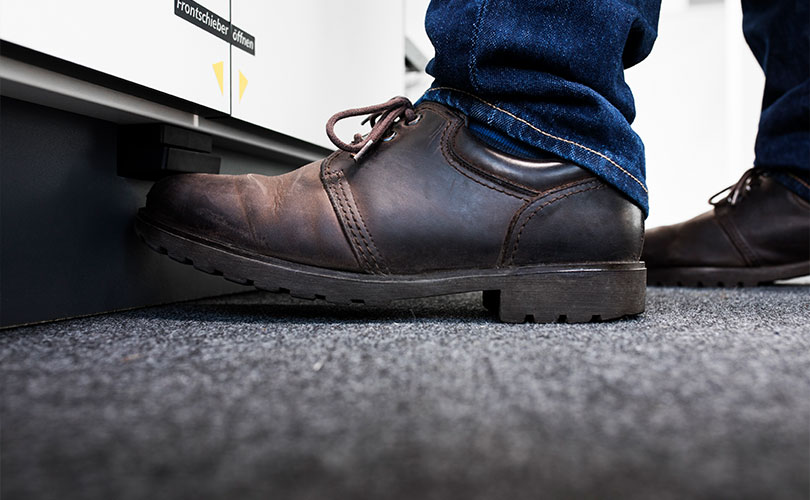 THIS COULD ALSO BE INTERESTING FOR YOU