Turbulence and Diffusion
Safety needs to be a matter of course and has top priority in laboratories, whether research or analytical laboratories. Every last detail of Waldner laboratory fume hoods has been optimised to minimise the danger of backflows from the interior of the laboratory fume hood and so avoid the escape of harmful substances. The aerodynamic design, with which the airflow components, such as the side posts and table edge, have been perfected in terms of flow technology, supports unhindered airflow routing. Supportive flow air is also blown out over the air foil cills, avoiding turbulence and flushing harmful gases safely away from the side walls and the work surface. The Secuflow achieves outstanding retention values even in the event of densely packed equipment in the internal space or intensive movement in front of the fume hood, reliably protecting the people working on the fume hood - with outstanding test results that go far beyond the requirements of DIN EN 14175 and ASHRAE 110.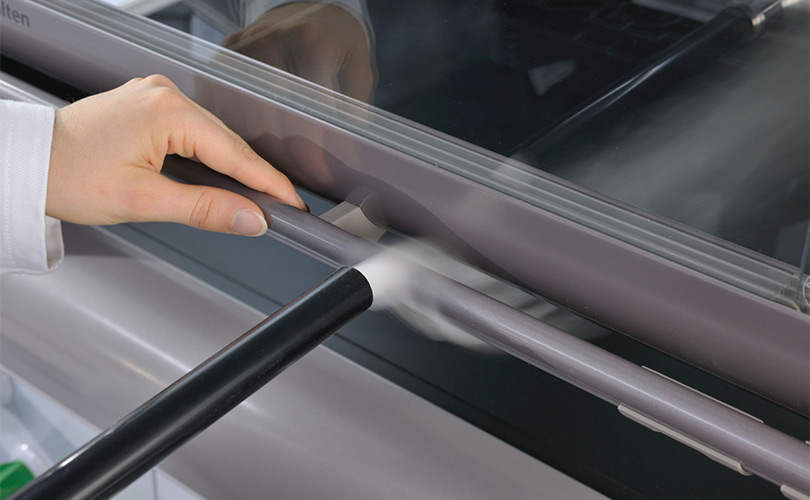 Acid Work and Thermal Loads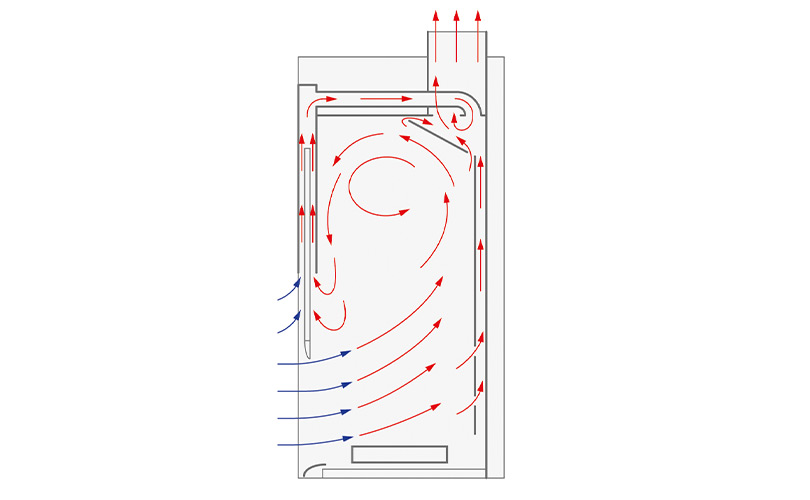 Fume hoods designed for special applications with high thermal loads and/or exposure to acids need to meet extremely exacting requirements in accordance with DIN EN 14175-7. In specific models, among other things, we have adapted the design of the airflow to guarantee a laminar flow and safe extraction even when working with high heat sources (e.g. hot plates). The use of appropriate materials also makes working with perchloric acid and hydrofluoric acid possible.
Electrostatic Charge
Work is often performed with particulate matter and aerosols particularly in the pharma­ceutical industry. Electrostatic charging of the surfaces and the particulate matter and aerosols close to the wall can lead to particles adhering. Surface contamination can be carried on people's clothing and work equipment and endanger laboratory personnel. IONIC technology developed by Waldner uses high-voltage electrodes to ionise the supportive flows. The ionised supportive flows discharge the surfaces they flow past, discharging the particulate matter and aerosols – making safe flushing possible.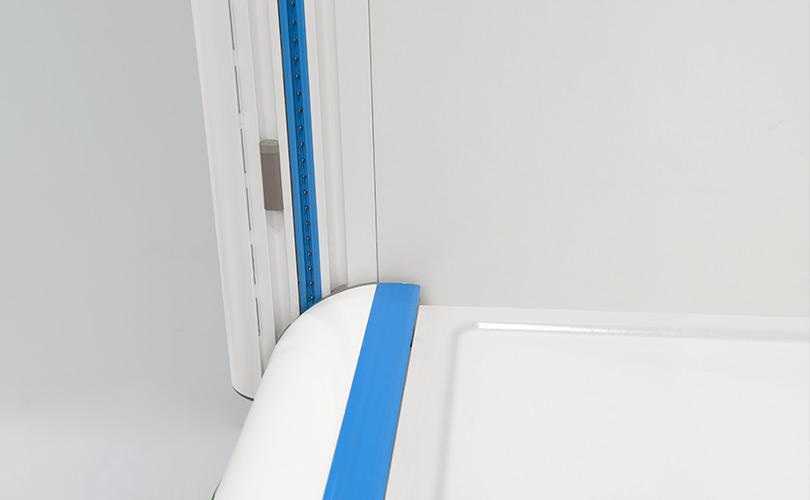 Automatic closure of the sash>
A motion sensor on the laboratory fume hood detects whether a person is working at the fume hood. If this is not the case, the fume hood automatically closes an open sash.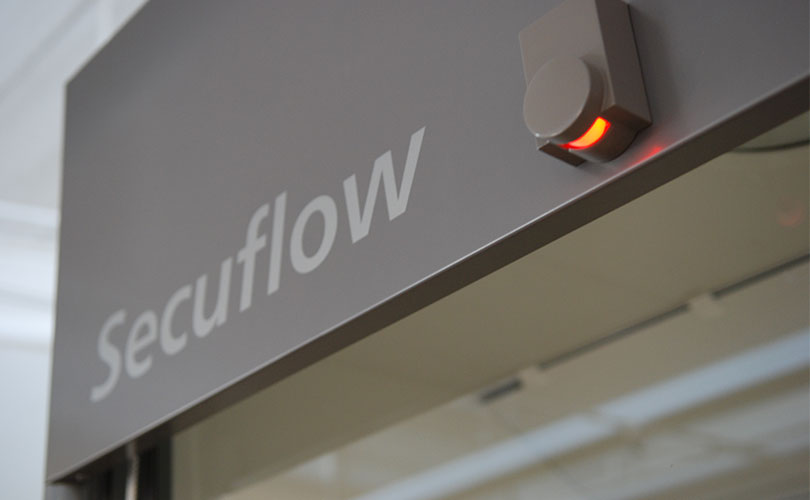 A light barrier monitors the automatic closing process of the sash. The closing processes stops immediately if an obstacle is sensed projecting out of the internal workspace or a hand is sensed within the detection area of the light barrier.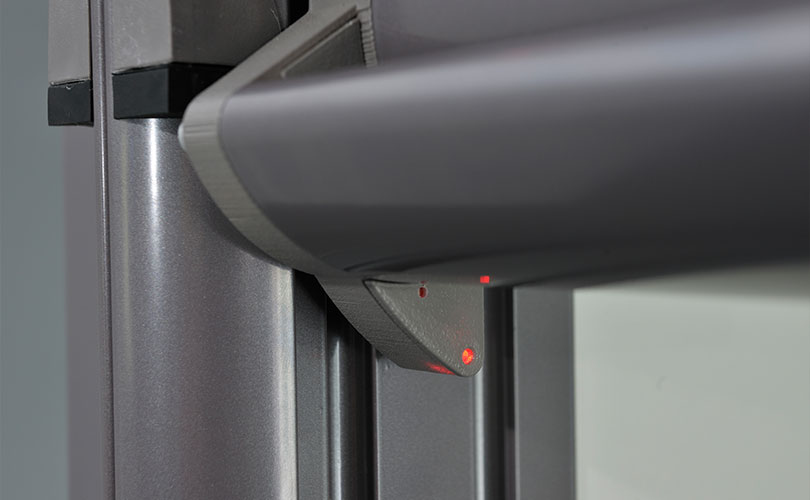 Alarm in the event of an open front>
The sash and optionally the horizontal sashes are constantly monitored. An optical and acoustic alarm is emitted if the fume hood detects that the sash is permanently open.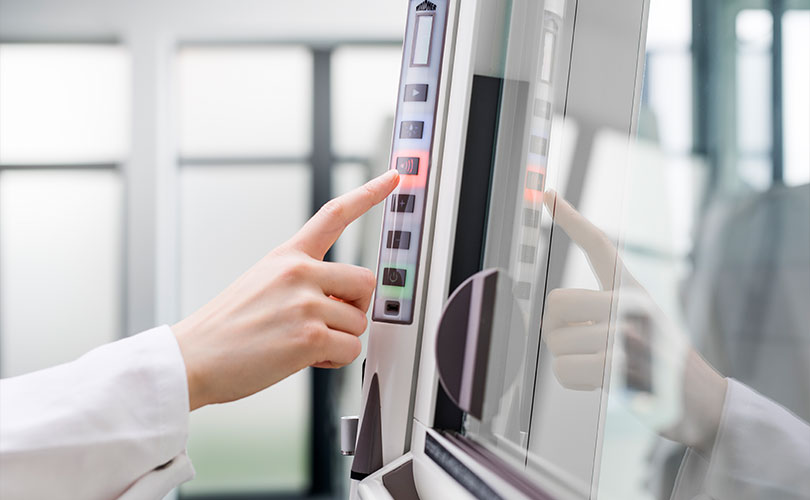 THIS COULD ALSO BE INTERESTING FOR YOU