Air Volumes as a Cost Driver
With continuous laboratory operation, a standard fume hood consumes around as much energy as a single-family home each year. The ventilation of the laboratory building usually accounts for the majority of the laboratory's operating costs. The throughput of conditioned supply-air and the sizing of the ventilation system are significantly dependent on the fume hoods used. After all, reducing the outbreak values with standard fume hoods is primarily achieved by increasing the extract air volume.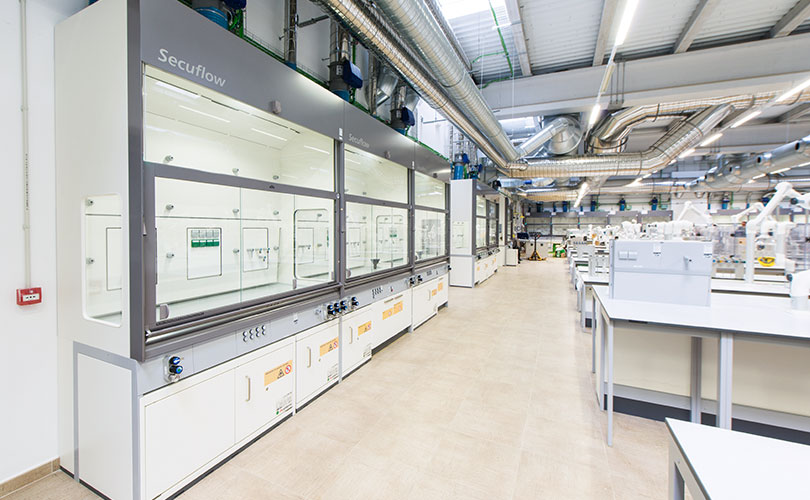 Secuflow Saves Energy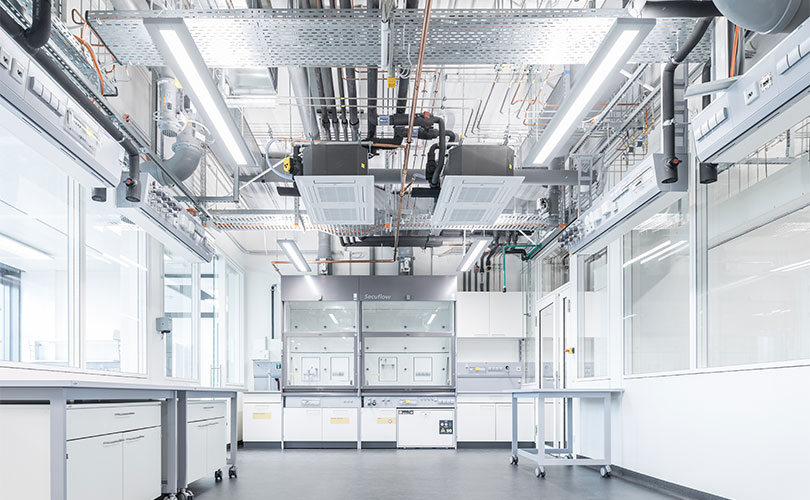 The Secuflow laboratory fume hood targets supportive flow air from the aerodynamically shaped air foil cills from the side wall and table edge into the internal workspace, preventing turbulence and ideally stabilising the inflow. The air distribution in the fume hood, optimised in terms of flow technology, enables the extract air volume of the fume hoods to be further reduced – coupled with totally safe operation. While conventional fume hoods require an extract air volume of 400 m³/h/m to be below the maximum tracer gas values specified by BG-RCI, the use of Secuflow technology enables the air throughput to be reduced to 270 m³/h/m. Energy and energy-related operating costs are reduced by one third!
Whisper-quiet
Significantly lower noise emissions are an appealing side-effect of the reduced air volume. Flow-optimised volume flow measurements based on the Venturi principle are also incorporated in the perfectly coordinated control technology, reducing the sound capacity level by up to 10 dB(A). Overall, this provides for extremely quiet operation.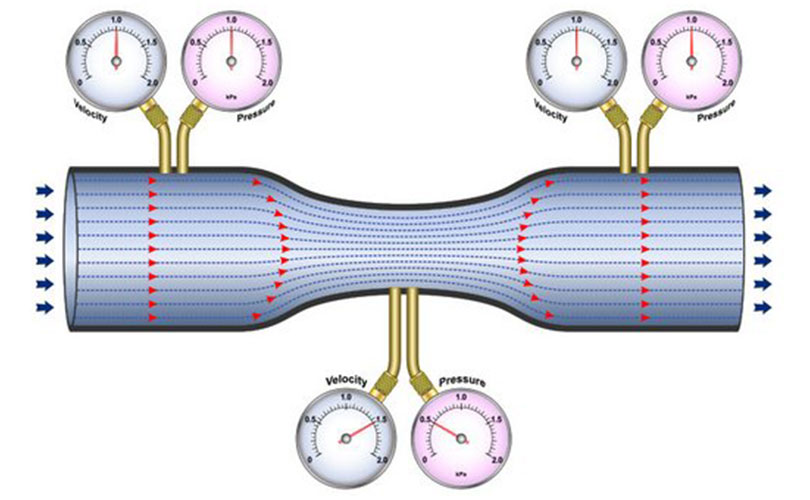 This could also be interesting for you