Filling machine for cans – efficient und precise
To deliver perfect results, a filling system must be optimally designed for the container that is being filled. Cans are the preferred container in many industries because they offer many advantages. They are stable, flexible to use and compatible with virtually any product.
At Waldner, we develop customised can filling machines that are not only designed for the size and material of the respective cans, but which also optimally handle the filler. This enables us to produce a can filling system that is perfectly tailored to your project, allowing you to focus on one type and size of can or flexibly produce different batches.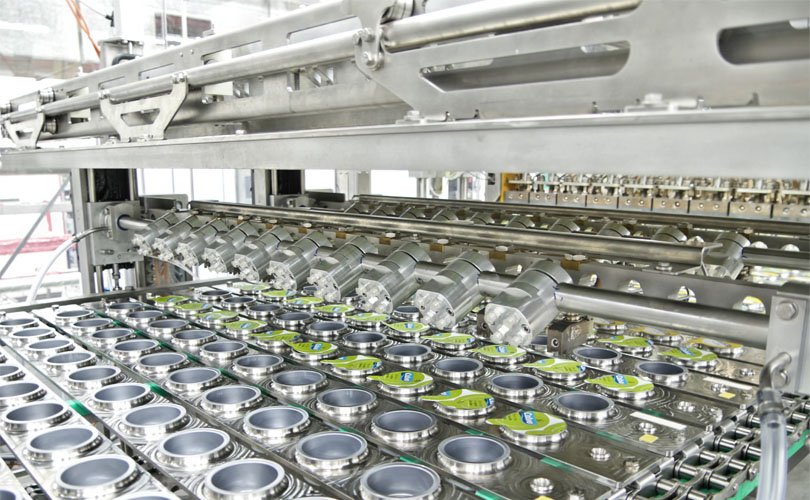 Can filling systems of the highest quality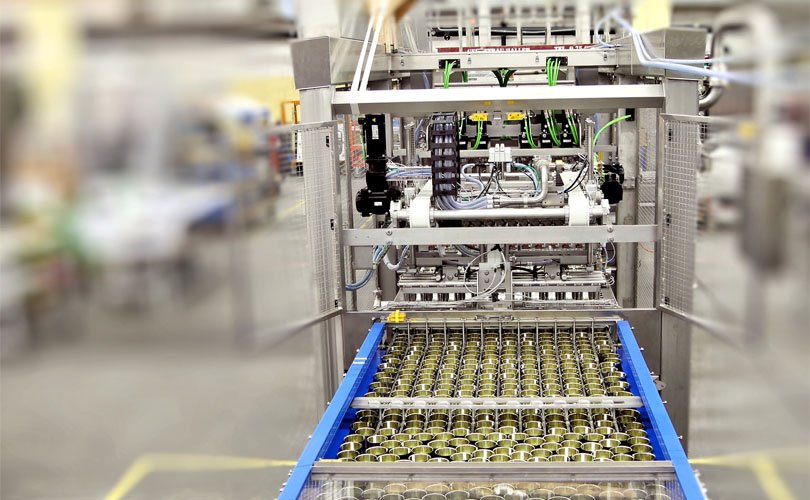 Waldner has been impressing customers for more than 100 years with high-quality, durable and technically sophisticated products – this also applies to our can filling systems. When you choose a system from Waldner, you can be sure that you are purchasing a high-quality product that will give you many years of good service.
During production, we pay attention to flawless manufacturing that meets all safety regulations and also the highest hygienic requirements in the food and pharmaceutical sectors. To this end, all parts of our can filling systems which come into contact with the product are made of high-alloy stainless steels (DIN 1.4404 or AISI 316 L) or food-compatible plastics.
Various consistencies, several can sizes
The consistency of the filler is a decisive factor in determining the filling mechanisms required for the filling system. Lumpy products require different filling valves to powdery or viscous consistencies. Our filling systems for cans can be individually adapted to your product by means of different dosing systems or filling valves.
You want to produce different batches with only one can filling system? No problem! Our systems are available in multi-format design. This means that we integrate mould plates for different can diameters. This makes it possible to change formats at the touch of a button – without the need to change parts or carry out time-consuming conversions.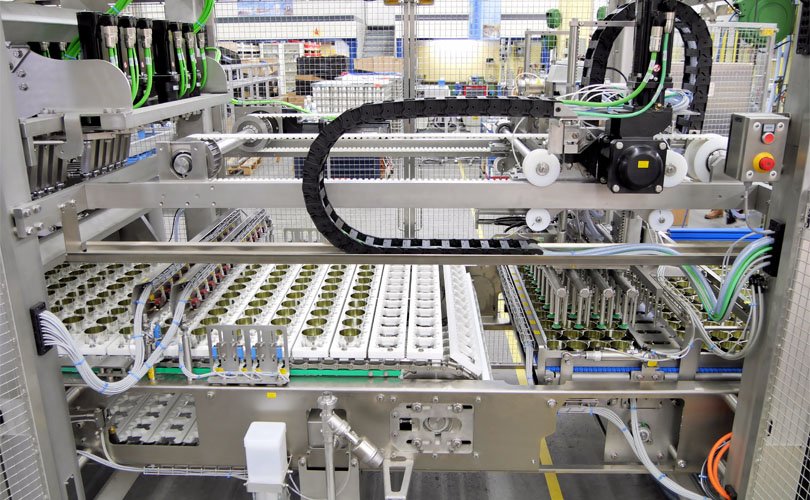 The Waldner Dosomat – the basis of our filling system
We produce our can filling machines in modular design. This allows for maximum flexibility. The basis is the Waldner Dosomat, which comes with the required equipment options. The result is a customised, stable and durable can filling machine for your production line. We offer the following basic versions of the Dosomat:
Our most powerful filling machine for cans is the DOSOMAT inline machine. This large, fully automatic, high-performance machine fills cans accurately and reliably within a very short time. It can be used for different container sizes and has an impressive capacity of up to 60,000 cans per hour.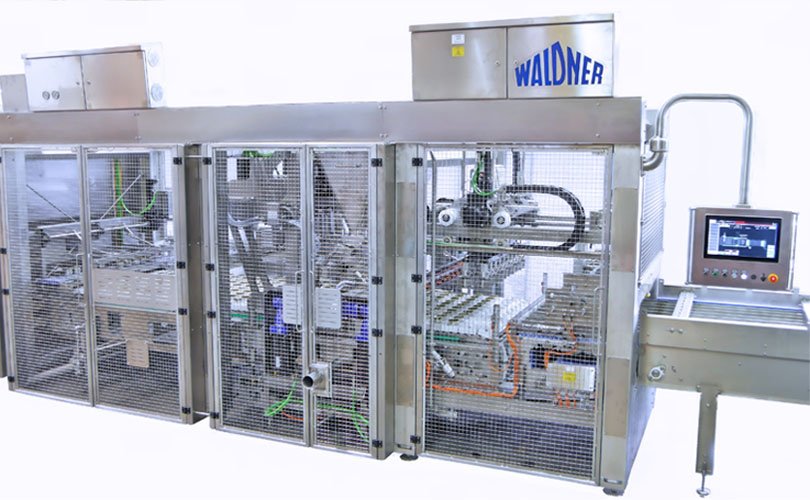 Maximum output in the smallest possible space – this is the best way to describe the Dosomat rotary machine. This can filling system stands out due to its compact basic dimensions starting at 1,400 mm x 1,400 mm and can thus be accommodated even in smaller production facilities. It also has a very flexible output range of 2,500 to 30,000 cans per hour, which makes it possible to handle both small and large batches.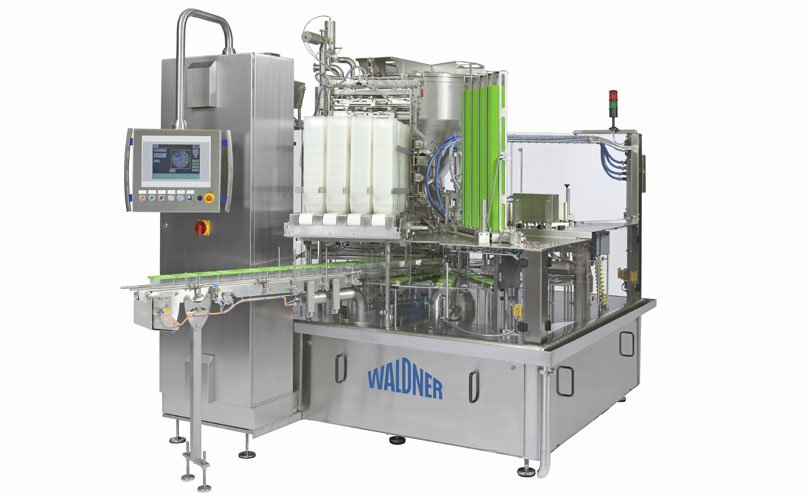 Can filling system – the filling process from A to Z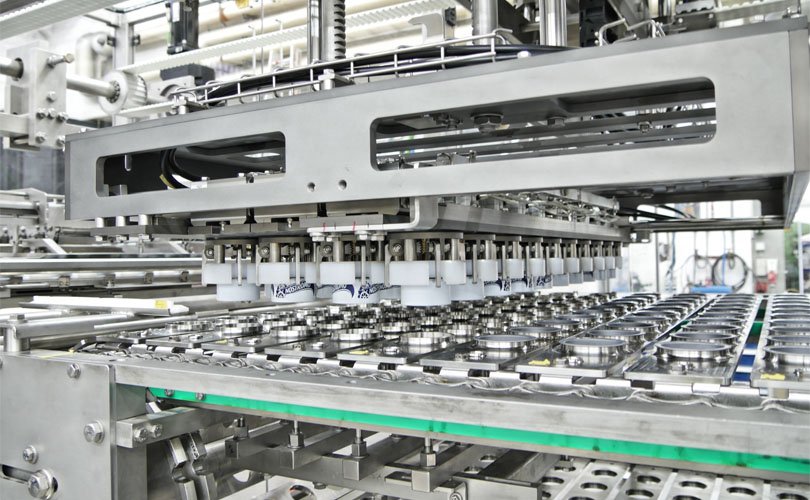 In the first step, the empty cans are placed on the conveyor belt and transported to the predefined lanes. They are then placed into the format cells by means of grippers or vacuum suction cups (pick & place system), conveyed on to the can fillers and filled precisely down to the gram. Depending on the design, the filling system for cans can handle 2,500 to 60,000 cans per hour.
If desired, two-stage filling is also possible for products with different consistencies (e.g. chunks and sauce). This allows both product ingredients to be handled precisely. Once the cans have been filled, they are sealed or closed and then packed.
The packaging machine as the perfect complement
The can is filled precisely down to the gram and securely sealed – now it just needs to be packed sensibly and efficiently. Our packaging machine is the perfect complement to the can filling system. It places the filled cans into prepared crates or boxes so that they can be easily stored or transported.
Both the boxes and crates as well as the packaging machine itself can be adapted to the respective cans, allowing for an efficient packaging process. With our flexible Dosomat system, the filling machine for cans can be combined with the packaging machine in one product. This enables you to avoid unnecessary interfaces and potential sources of error.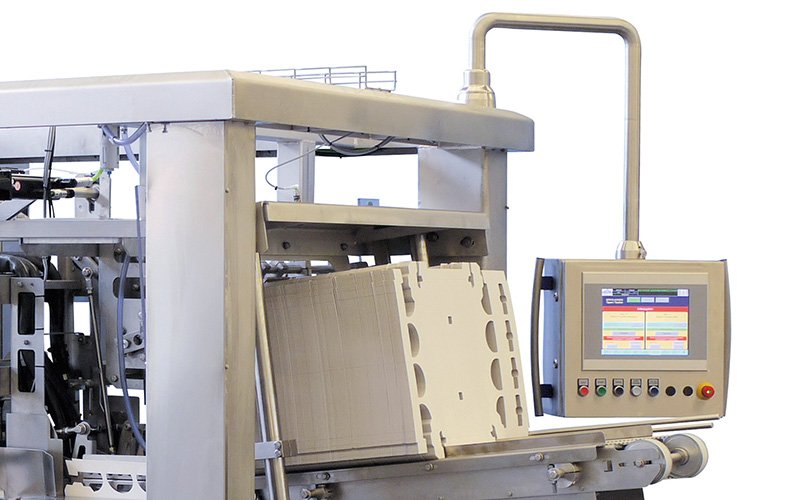 Want to know more?
Let's find out together how we can create a unique, optimal solution for filling your products.
You might also be interested in