Filling systems for food products
The food industry places special requirements on filling systems. They must precisely and efficiently fill food of different viscosities into various containers while meeting the highest hygienic standards. Such systems should also be high quality and reliable to provide good services for a long time. That's exactly what you'll find at Waldner.
We develop filling systems for food products that are tailored to your products and requirements. Whether you want to fill cream cheese, coffee powder, yogurt, syrup, or sweets, food-filling machines from Waldner are the right choice.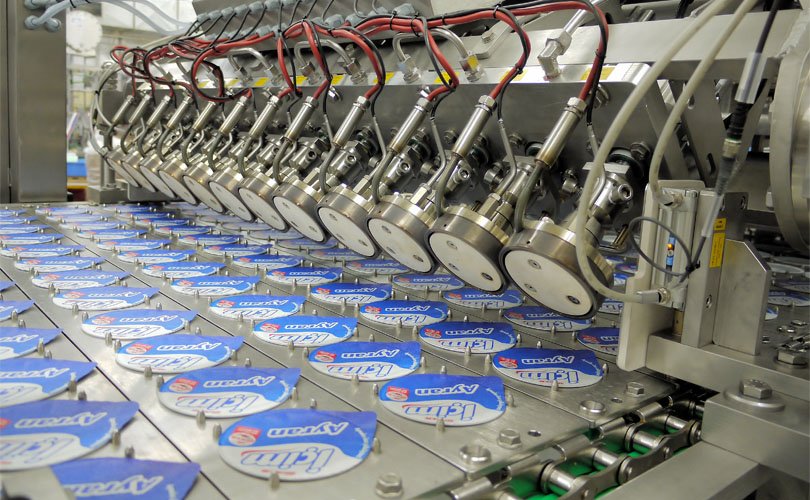 Hygienic cleanliness - a basic requirement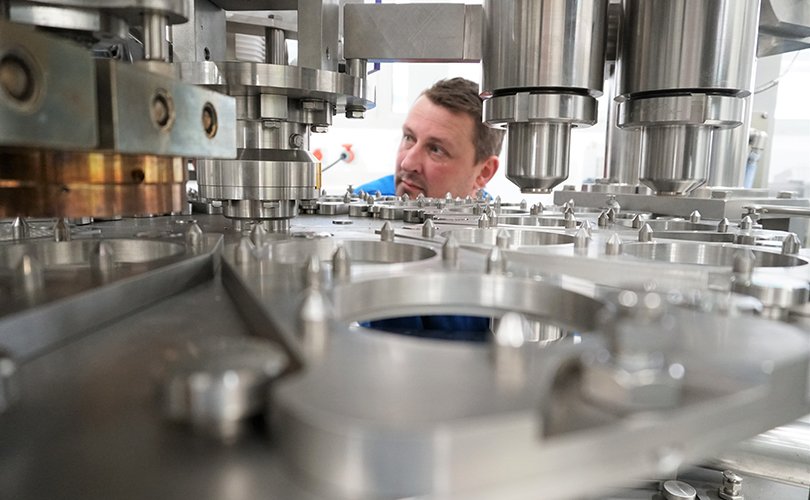 The highest hygienic standards are a must wherever food is handled. This also applies to the filling process. On the one hand, the filling machine itself must be made of food-grade and easy-to-clean materials. Therefore, all product-carrying parts of our filling systems are made of high-alloy stainless steel (DIN 1.4404 or AISI 316 L) or food-grade plastics.
On the other hand, it is also essential to sterilise containers into which the food is filled. Depending on requirements, we use UVC emitters, xenon or UVC flash lamps, and hydrogen peroxide treatments to disinfect packaging. This prevents contamination and extends the shelf life.
Flexible filling even in the event of changes in supply
Perhaps one of the biggest challenges in filling food is the variety of consistencies. Each product has its viscosity, from liquid through pasty to pourable. To enable precise filling, we use different dosing systems and filling valves in our machines, which can be adapted to any customer requirement.
However, ever-changing trends and tastes also make it essential to adapt the filling machine to changes in supply. Therefore, a filling system from Waldner can always be adapted to current requirements so that even short-term changes in content, packaging, and form can be accommodated without problems.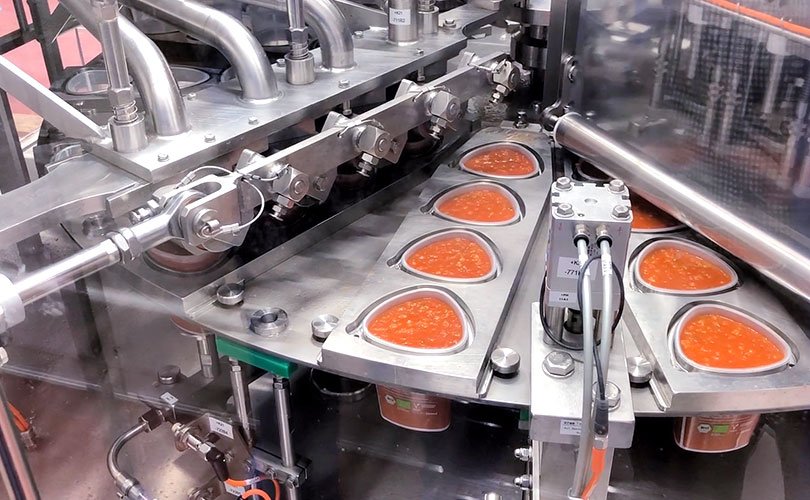 The dosomat - the basis of our filling system
Flexibility is the key to an efficient food-filling machine. Therefore, our systems have a modular design. This way, the filling system can be assembled according to requirements. The basis is the Waldner Dosomat, which we offer in the following basic variants:
The inline Dosomat is characterised by its high performance. It is fully automated and can accurately process various container types and sizes to the gram. Several tens of thousands of units per hour can be filled this way and then securely sealed.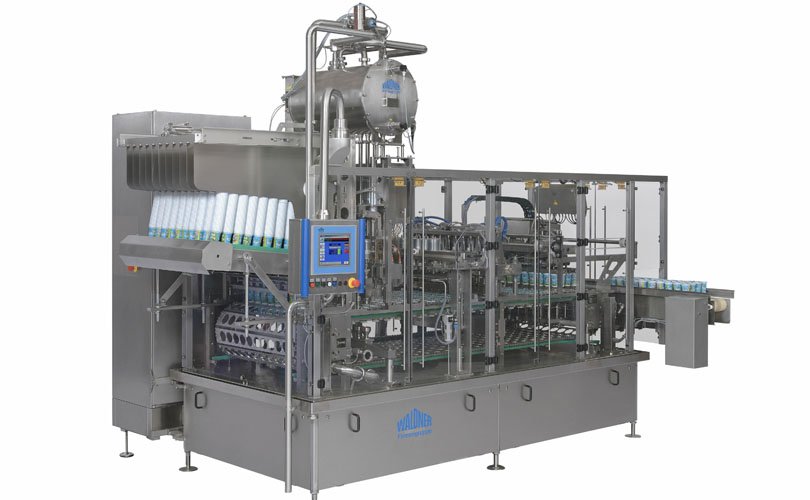 The great strength of the rotary DOSOMAT is its space-saving design. With standard basic dimensions from 1,400 mm x 1,400 mm, it will find space even in smaller production facilities. At the same time, however, there is no need to sacrifice performance. This compact filling system can process up to 30,000 cups per hour.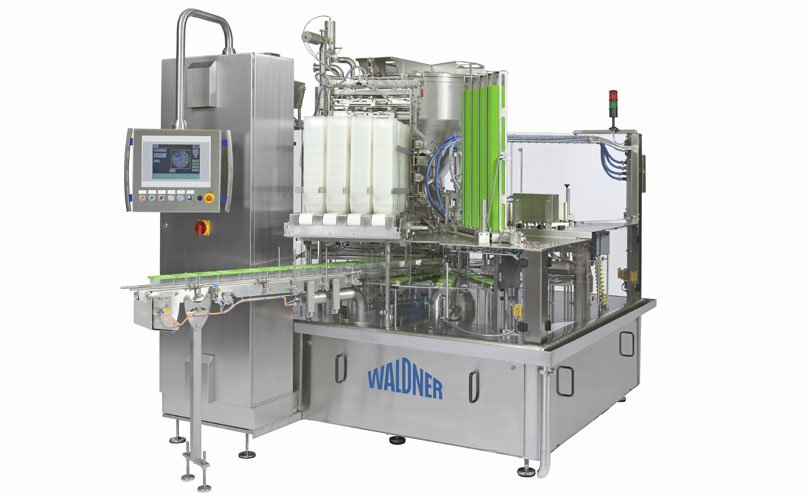 Are you looking for a filling machine that allows maximum flexibility? Then the Waldner Unimat is suitable for you. It can be converted to various container sizes within a very short time. The Unimat can be integrated into an existing system or function as a stand-alone machine; it's up to you.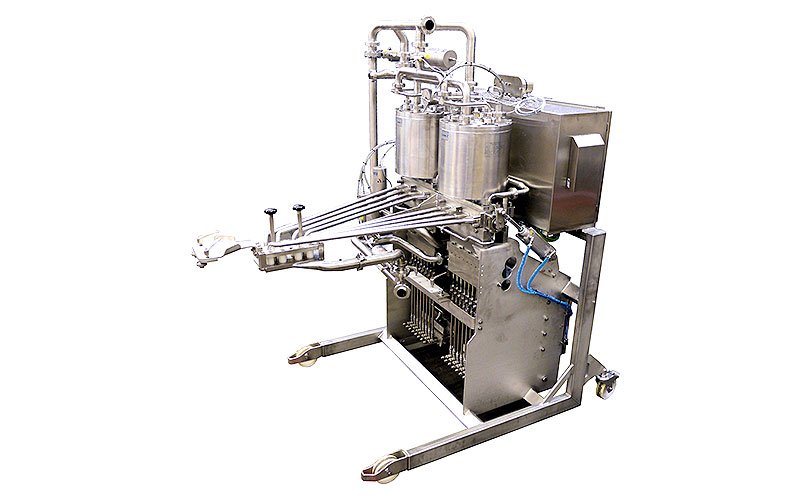 This is where the food-filling machine comes into play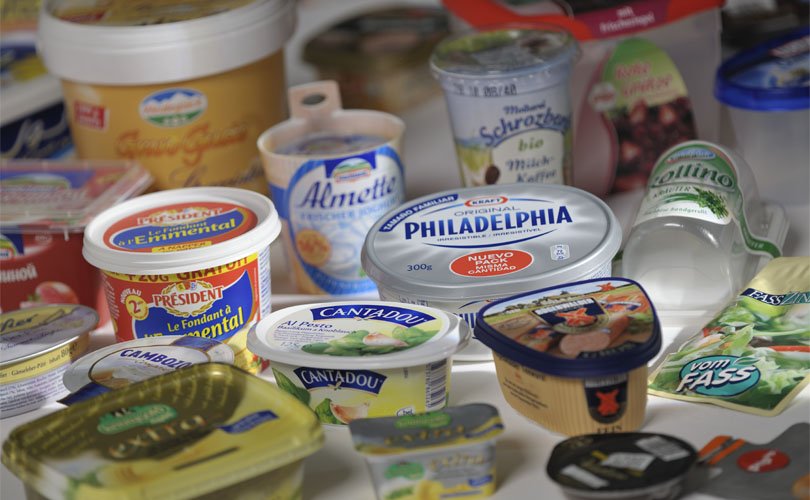 Filling machines from Waldner are used in various areas of the food industry. Yogurt, cream cheese, spreads, soups, and coffee are just a few examples. To ensure variety on the shelves, our customers often require two-phase filling. This involves filling two products with different consistencies into one container, e.g., yoghurt and muesli or fruit puree. Our filling machine for food products masters this task with flying colours.
The products must also be securely closed after filling to ensure their freshness and shelf life. There are several closure systems to choose from, which are adapted to the respective food and the selected container.

Scaling up the food-filling machine
Filling and sealing alone are not enough. The finished products must also be safely packed and prepared for transport. Our food packaging machine handles these tasks. It places the sealed products in ready-made shipping cartons, display boxes, crates, or trays. Thus, they can be well protected during transport while getting ready to be displayed in the store. The packaging machine can, of course, be integrated into your food-filling system.
In the food industry in particular, it also makes sense to combine the machine with a sterilisation system. We will be happy to advise you to design the optimum filling system for your products.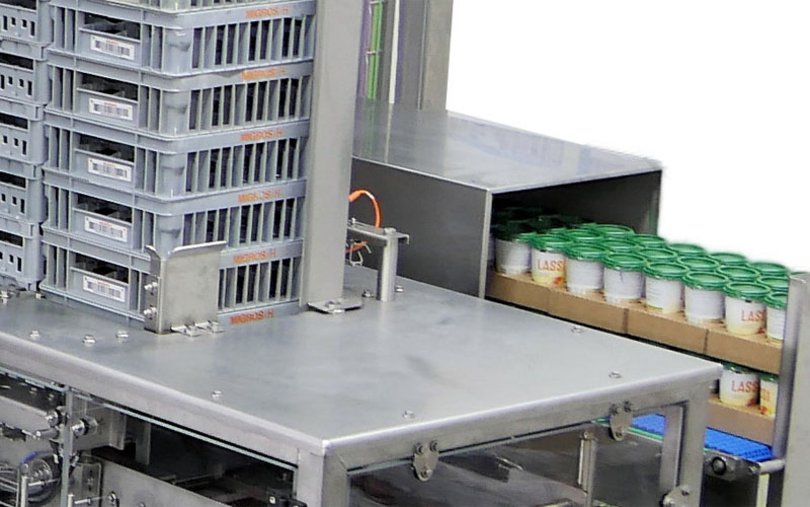 Curious now?
Let's find out together how we can create a unique, optimal filling machine for your products.
This might also interest you