Food packaging machines
The food industry handles a wide variety of products. However, they all have one thing in common: They must be packed carefully and safely. Due to the large variety of consistencies and packaging types, the process requires high-quality, specialised food packaging machines that meet these high requirements.
At Waldner, we develop food packaging equipment that optimally matches the food to be packaged. Because only the right packaging and a precise packaging process can guarantee that the product stays fresh for a long time and can be stored and transported well while looking appealing at the same time.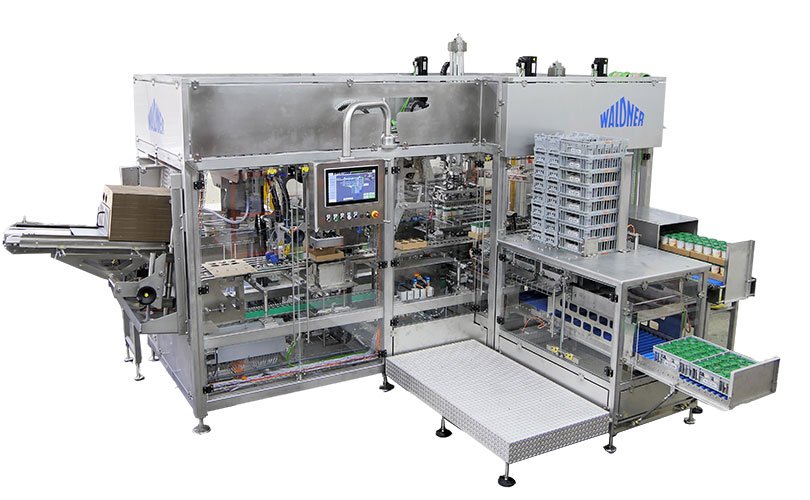 Step 1: filling & sealing food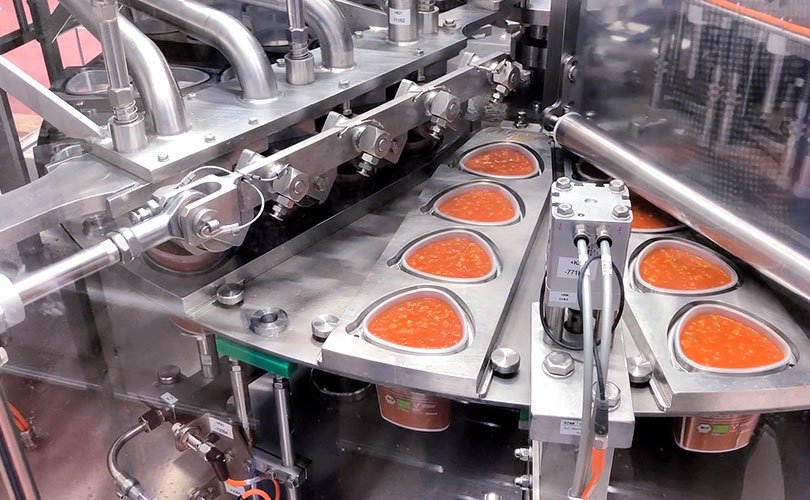 The filling is the first step of the packaging process. Yoghurt, cream cheese, delicatessen salad and other foodstuffs must be filled into the desired container accurately to the gram. Your Waldner filling system lets you choose between several dosing systems, container types (e.g., cups, cans, or bags), container sizes, and systems for cup and lid sterilisation.
We adapt your filling system exactly to your requirements. Even filling with different consistencies (e.g., yoghurt and muesli) can be done easily, the same as filling different container sizes using the same system. The product must then be sealed to prevent leakage. Several sealing mechanisms are available for this purpose.
Step 2: food packaging
The final packaging is the next step after the filling. Here, high-tech packaging machines place the filled food products in prepared shipping cartons, display boxes, crates, or trays. This way, the products are securely packaged and ready for transport or display in the store.
To efficiently package your product, Waldner has several final packaging solutions to choose from: box packaging machine, integrated packaging machine, wrap-around packaging machine, or combination packer. We would happily combine your packaging machine with your Waldner filling system for a smooth packaging process with extremely low error potential.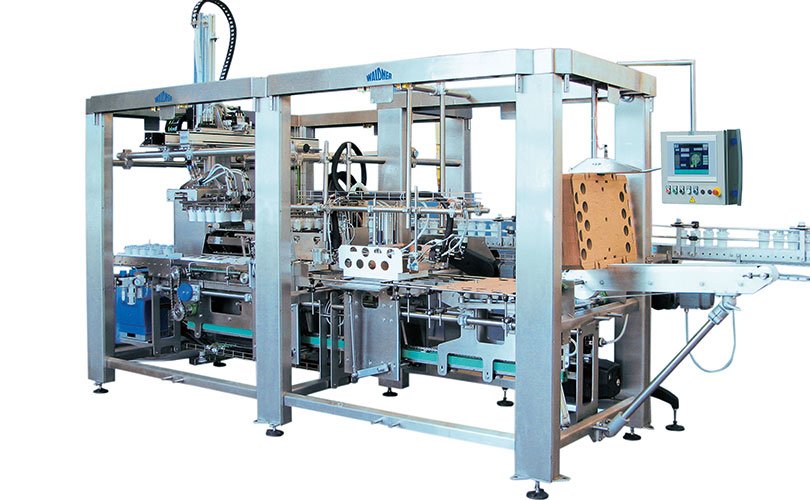 Customised food packaging systems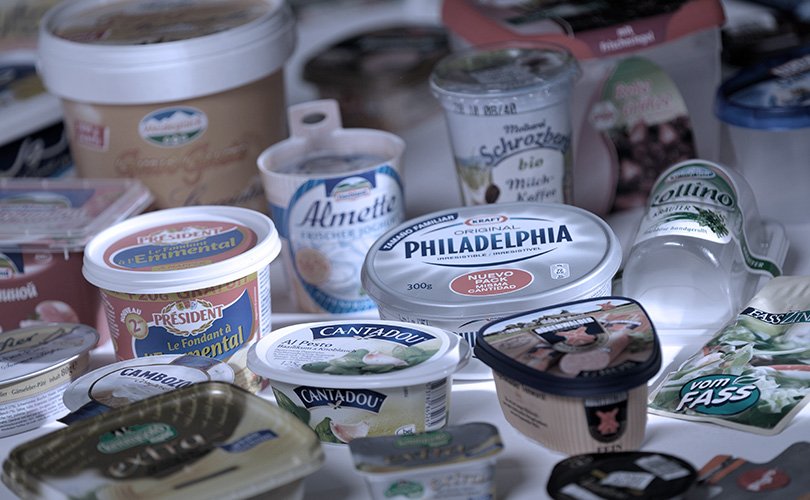 When it comes to packaging food, a lot is demanded of the relevant equipment: it must match the product in question perfectly, work efficiently, allow flexibility, and be easy to clean. Waldner food packaging machines meet all these criteria.
Benefit from our long-standing experience in food and beverage packaging and take advantage of our industry-specific know-how. We develop together a custom packaging line for your products that exactly meets your requirements and can be flexibly adapted to changes in supply.
Curious now?
Let's find out together how we can create a unique, optimal solution for your products.
This might also interest you