Precision and safety within research
More and more effective drugs are being developed in modern research laboratories. This creates high demands on the health protection of laboratory employees when handling highly active substances, because these substances have to be processed openly during weighing. Effective protection of employees must therefore be ensured. High-resolution microbalances require an absolutely vibration-free and draught-protected environment. The AKKURAT safety weighing cabinet enables precise and safe work with highly active substances while offering excellent ergonomics and maximum comfort.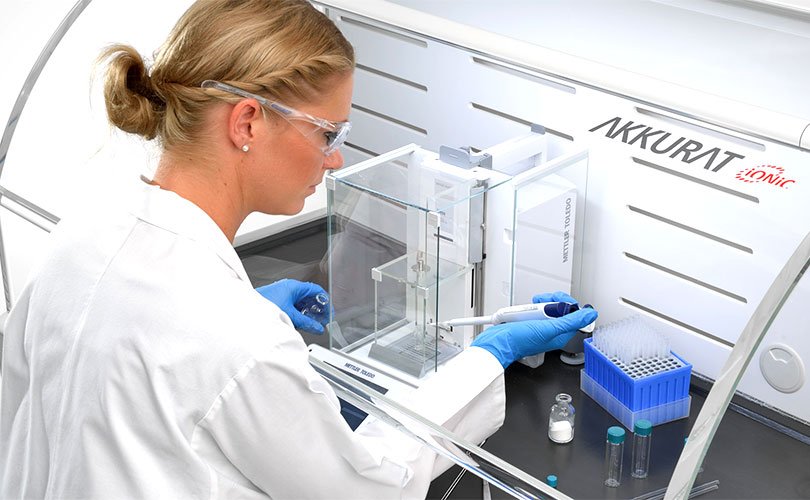 Safe work with highly active substances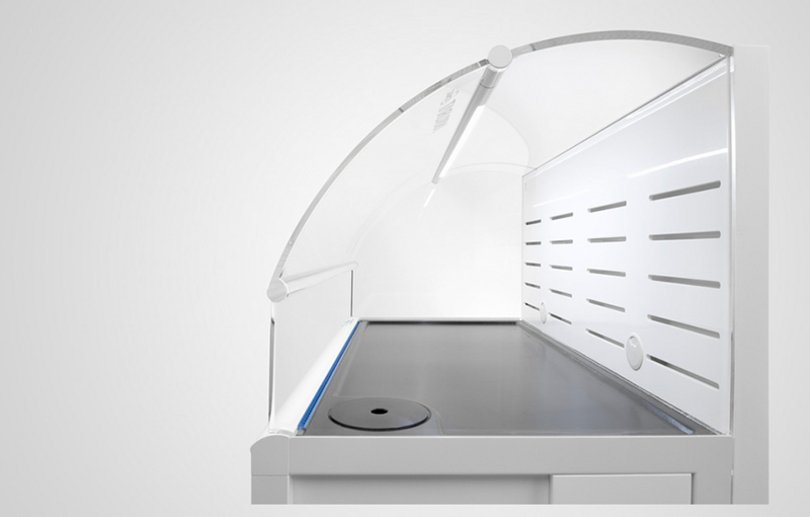 The homogeneous design without contour jumps of the entire workspace meets the highest demands on hygiene, cleaning and decontamination. The design, which focuses on function and ergonomics, meets the highest quality and safety requirements and was awarded the German Design Award.
Design, technology and equipment
LED lighting integrated into the hinge ensures glare-free illumination of the work area. Color temperatures and brightness can be perfectly adjusted to the respective work steps at any time.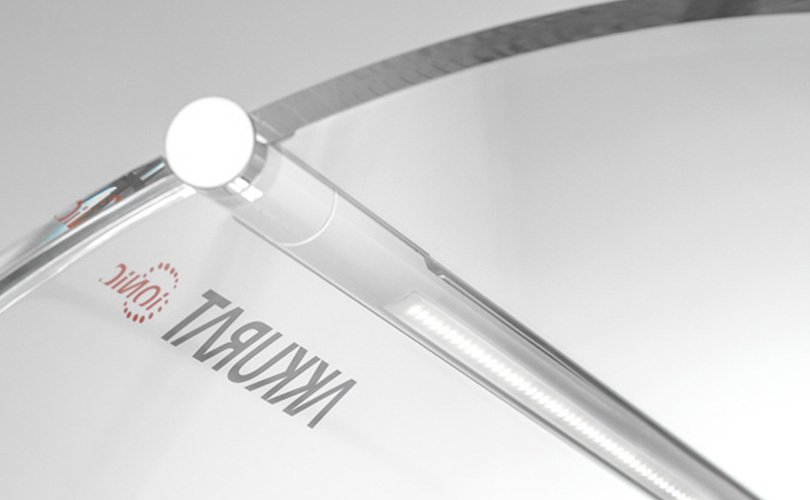 The large, hinged front panel makes setting up the weighing apparatus particularly easy and convenient. When closing, the front panel lowers automatically due to the integrated automatic closing mechanism with integrated rotation brake.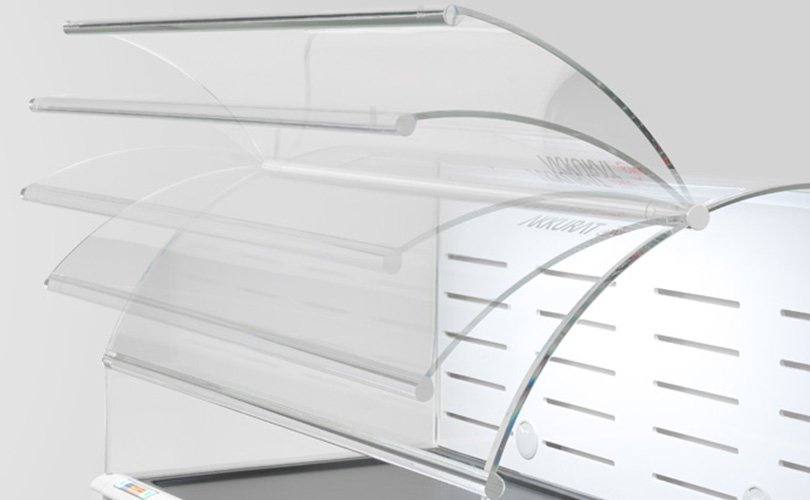 The safe and reliable capture and filtration of pollutants ensures the best possible personal protection with the lowest possible noise level and energy requirements. The extraction of released substances takes place via the specially arranged extraction openings of the slim fume hood rear wall.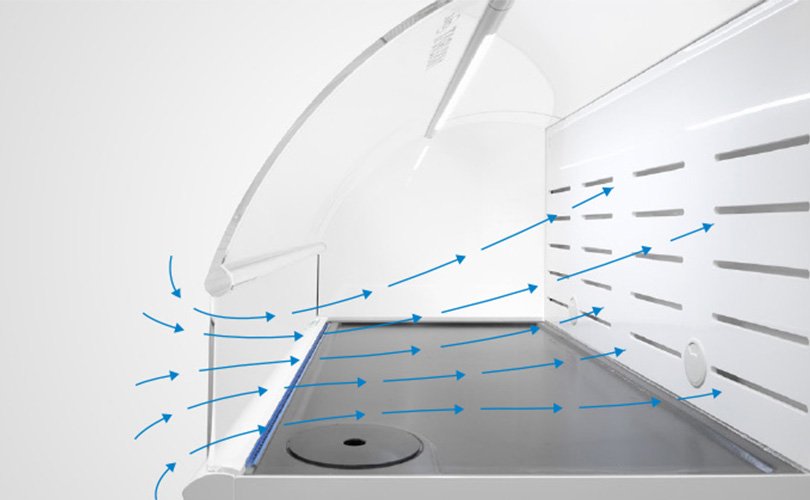 Two cable ports enable clean connection of different devices.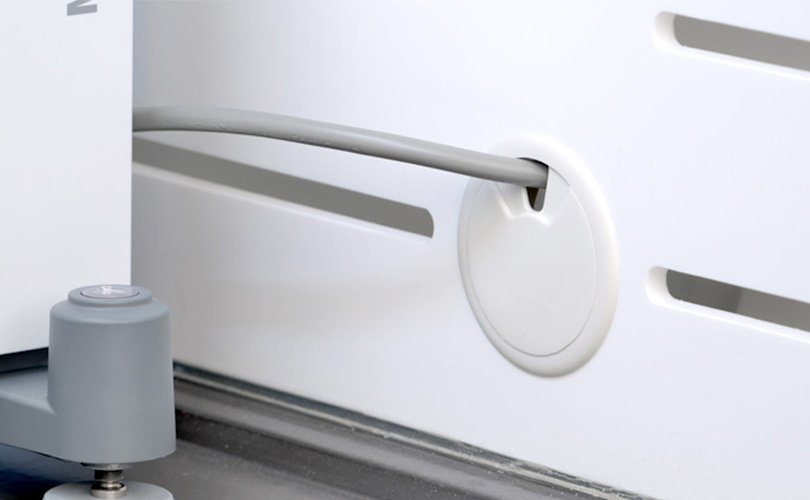 Easy handling by fingertip and distinct reading of the operation status.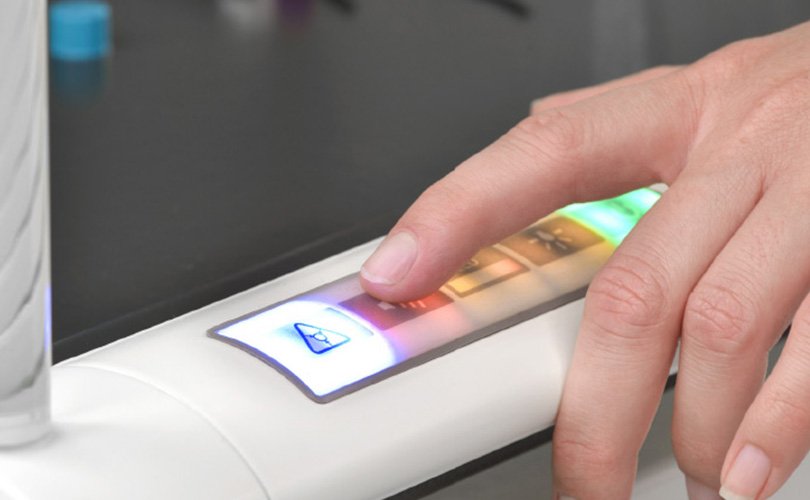 Electrostatic charges within the workspace of the balance enclosure are avoided reliably by an integrated ionization electrode at the leading edge.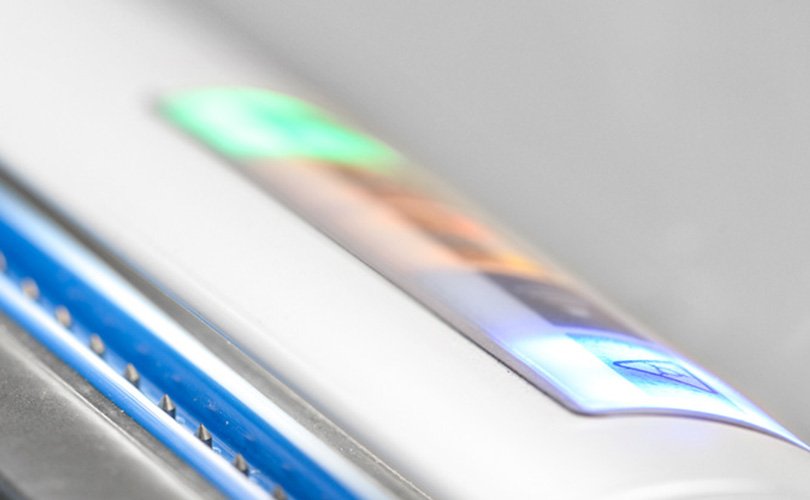 The spoiler-like, aerodynamic inflow profile at the front edge of the table has two functions: it serves to optimally guide the supply air and at the same time as an ergonomic armrest with integrated display and control panel.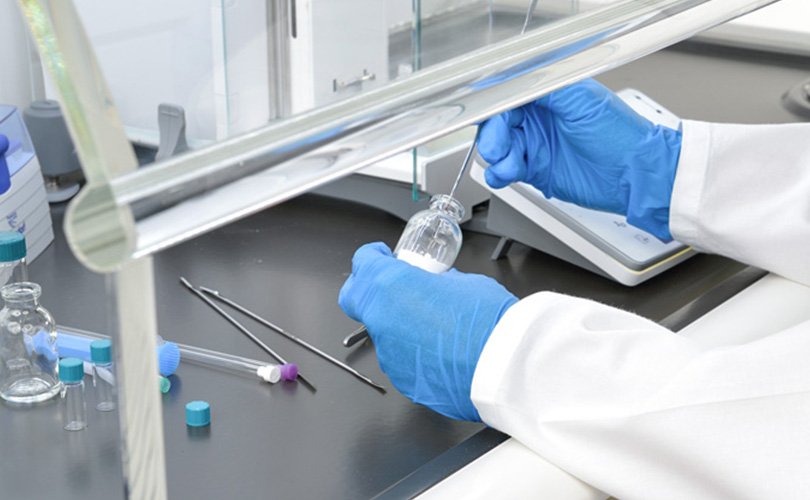 Fully vibration decoupled and shock absorbent worktop for the usage of highly sensitive microbalances up to 0,000001 grams.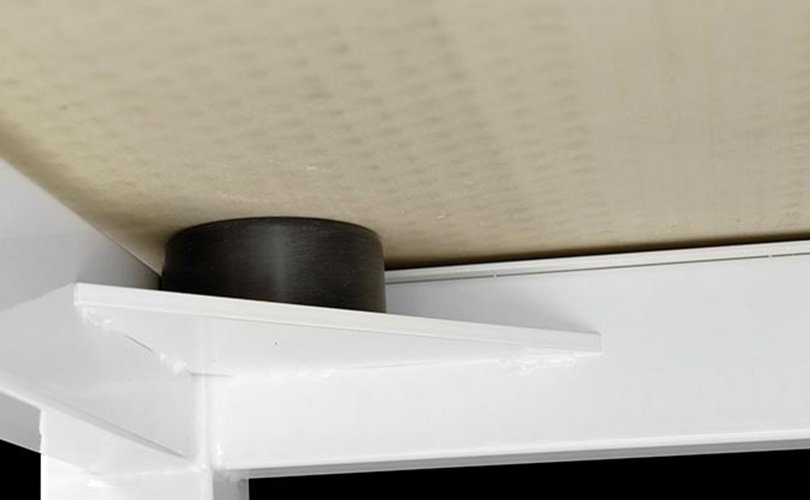 Work top integrated disposal system for safe and convenient disposal of wasted materials.
Technical data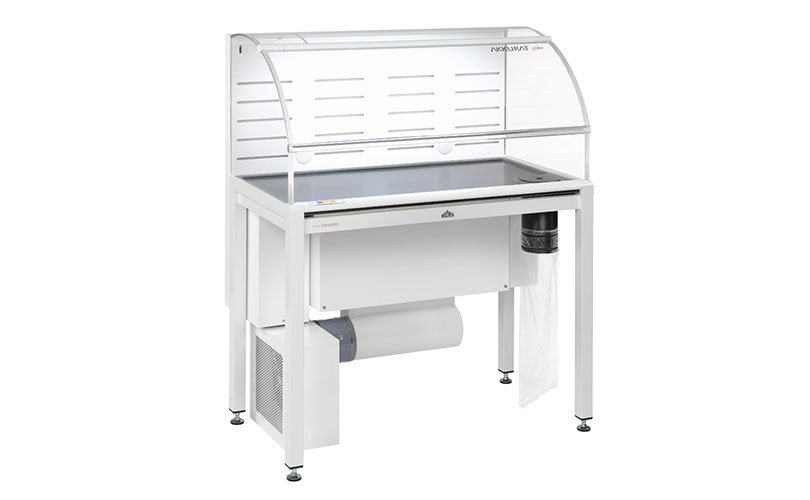 Overall Dimensions:
(W x H x D) 1200 mm x 1450 mm x 680 mm
Internal Dimensions:
(W x H x D) 1180 mm x 530 mm x 575 mm
Working Height:
900 mm
Filtration:
HEPA-Filter H14 acc. DIN EN 1822
LED illumination:
Selectable color temperatures daylight white, cold white
Electrical Nominal Power:
250 W