Laboratory benches – supporting elements in the workplace
Laboratory benches are at the very core of every laboratory. They shape the ergonomics, versatility and look of the workplace like practically no other item of laboratory furniture, and are indispensable for many workflows and processes. Laboratory benches therefore need to be of the highest quality but also perfectly configured to the specific needs of the laboratory.
We manufacture laboratory work benches that stand out on account of their excellent stability, well-thought-out design and versatile uses. The wealth of individual bench frames and worktops also ensures that Waldner fulfils all the requirements of laboratory workstations – from ease of floor cleaning to ergonomic seating. In doing so, Waldner ensures the systematic separation of service supply and furniture – for maximum flexibility.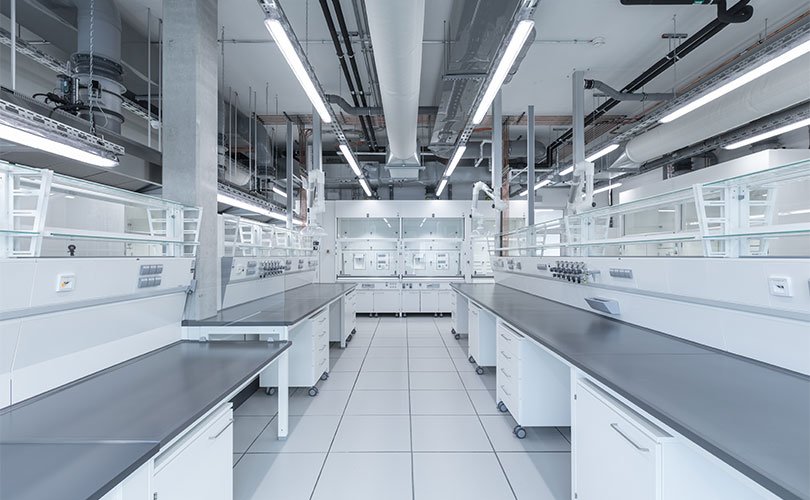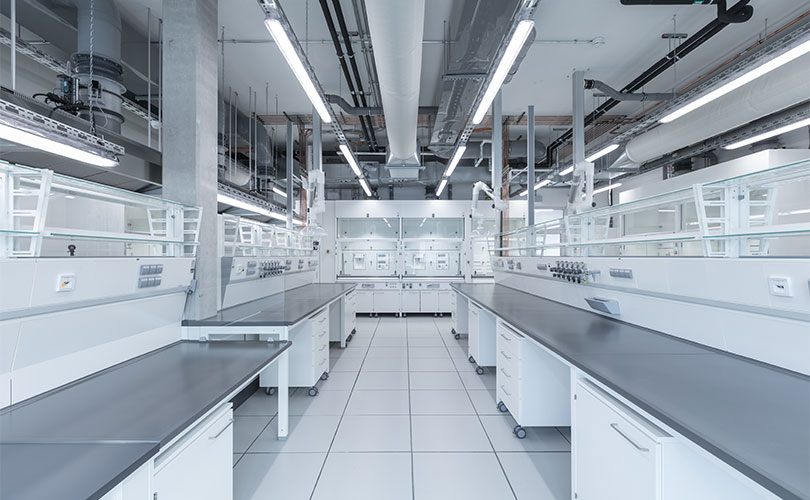 Features of Waldner laboratory benches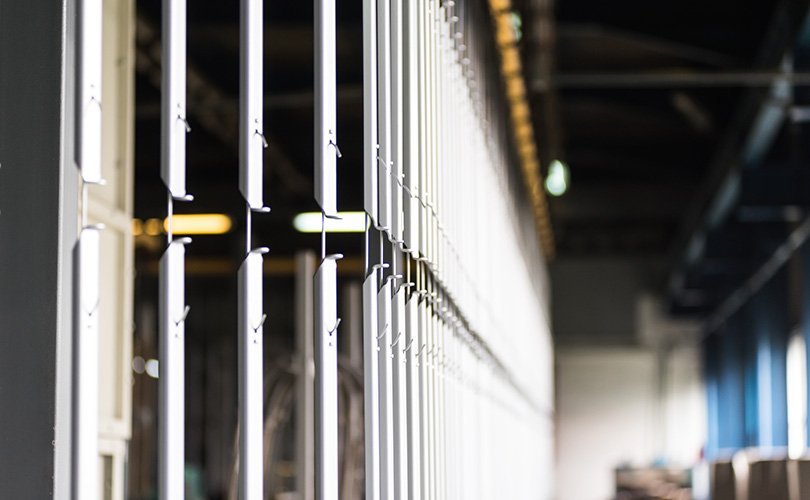 Waldner bench elements have been designed for diverse uses and provide outstanding load-bearing strength. Waldner laboratory work benches can easily withstand 200 kg – while some models can even cope with up to 500 kg, thanks to precision rectangular steel bench frames with a reinforced cross-section. Their matching powder-coated finish also protects the bench frames from external influences, at the same time producing a seamless appearance.
The worktops and bench frames come in a wealth of diverse materials and designs. They are designed for different applications and uses and a range of dimensions ensures that they can be tailored perfectly to your workplace needs.
Worktops for laboratory benches
All designs of Waldner laboratory work benches can be fitted with the worktop of your choice. We have 9 different materials in the range, all of which have individual benefits and are designed to suit specific laboratory areas. Practically all laboratory worktops can be supplied flat or with a raised edge.
Laboratory benches with a melamine resin facing feature a flat surface. They are robust, easy to clean and have a timeless, linear appearance. They are often used in exclusively dry areas because of their moisture-sensitive joints and their medium resistance to chemicals.
Acids with a concentration of > 10 % are critical substances for the melamine resin facing: concentrated hydrochloric acid, nitric acid and heated sulfuric acid can irreparably damage the material.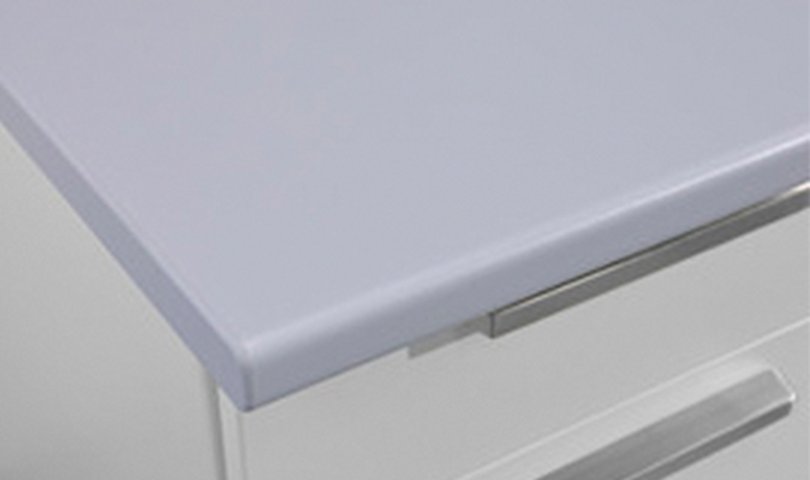 Seamless polypropylene worktops are ultra-flat and extremely lightweight, and are very resistant to acids, alkalis and solvents. They are therefore frequently used where a high level chemical resistance is an absolute prerequisite. Processes involving hydrofluoric acid can also be performed on these worktops. However, this design of laboratory bench is sensitive to heat and its soft surface makes it susceptible to scratches.
Hydrocarbons, citric acid, oxalic acid, carbon tetrachloride and diesel oil are all critical substances for this material. Ozone, concentrated nitric acid, chloroform, petrol and benzene can irreparably damage the polypropylene surface.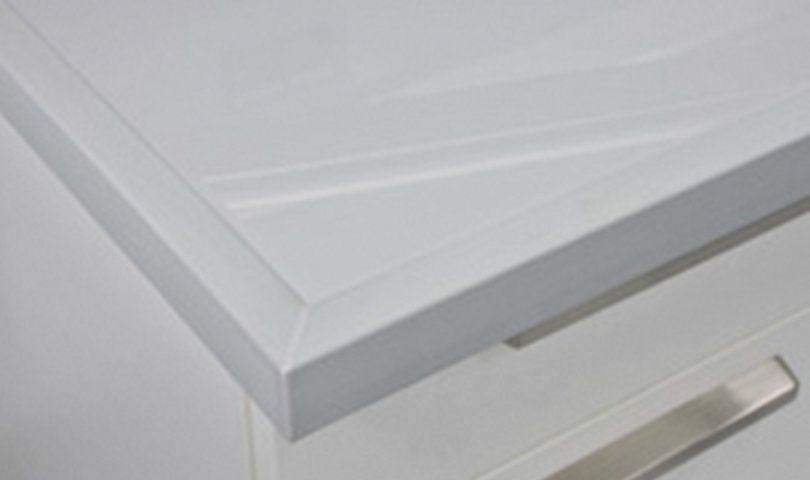 Solid (grade) laminate worktops have a moisture-resistant, smooth surface which is ideal for laboratory benches exposed to medium wear and tear in dry and wet rooms – for instance in physical laboratories.
Do not allow solid (grade) laminate laboratory benches to come into contact with acids with a concentration of > 10 as they can damage the material. Concentrated hydrochloric acid, nitric acid and heated sulphuric acid will irreparably damage the worktop.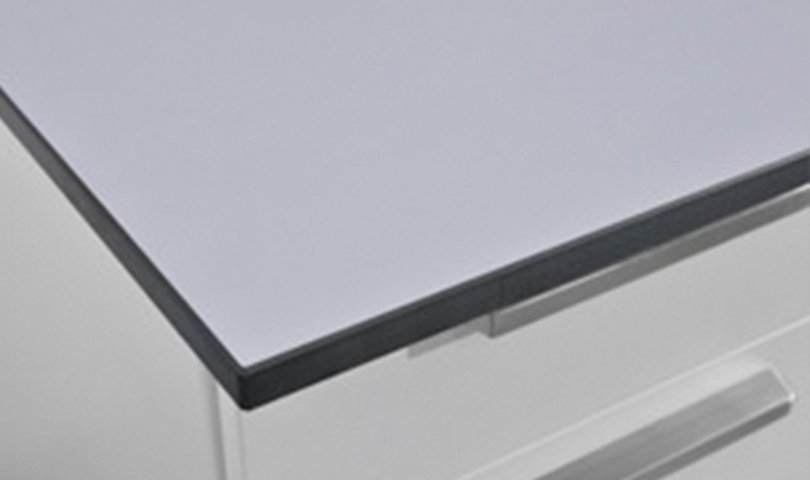 Solid (grade) laminate with an EBC surface
Solid (grade) laminate worktops with a special EBC surface are ideal for use in chemical, microbiological and genetic engineering laboratories. The electron beam cured (EBC) surface makes the worktop antibacterial, moisture-resistant, flat and highly resistant to chemicals.
Critical substances for this worktop include acids with a concentration of > 10 %; concentrated hydrochloric acid, nitric acid and heated sulfuric acid will irreparably damage the material.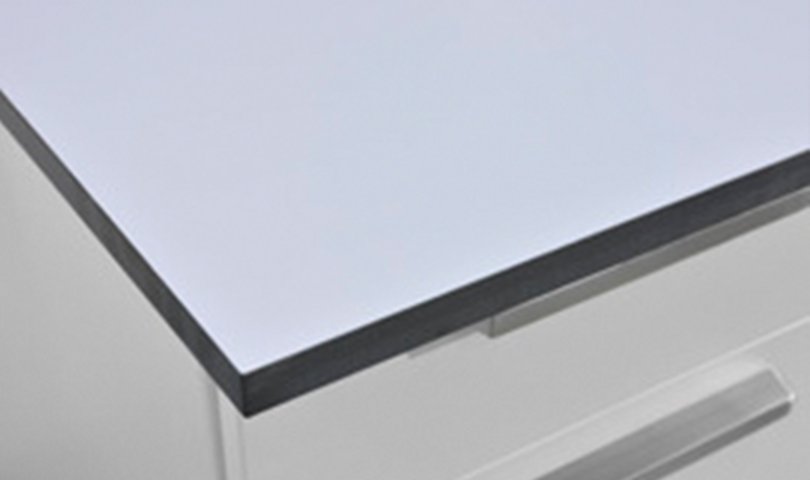 Our epoxy version is an ultra-versatile worktop capable of withstanding both chemical and mechanical wear and tear. It is seamless, smooth and very solid. As a result, it is ideal for all kinds of laboratory workstations, although its surface is sensitive to scratches and concentrated acids.
Avoid contact with various solvents and diluted acids to prevent damage to the worktop. Hydrofluoric acid and concentrated, heated mineral acid will also have an irreparably damaging effect on the worktop.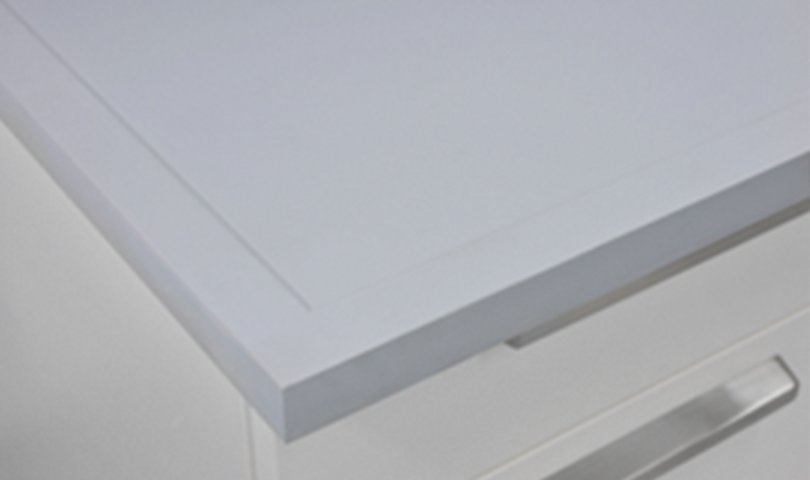 Their resistance to solvents, moisture and temperature coupled with their seamless design makes stainless steel worktops perfect for use in biology, microbiology, pharmaceutical and pathology laboratories and in radio-isotope areas. Its material properties ensure that the surface can be decontaminated with ease, meaning that this laboratory bench can be used for a wide range of workflows and processes – without damaging the product.
However, care should be taken when using cadmium, lactic acid and oxalic acid, as these substances can damage the surface. Keep compounds containing chlorine and bromine, as well as formic acid and sulfuric acid, well away from stainless steel worktops.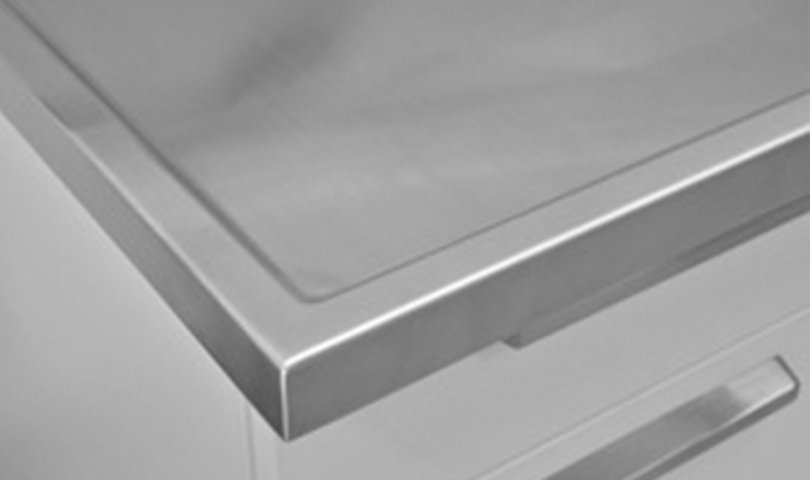 A stoneware worktop is ideal for laboratories in which laboratory benches are exposed to the most severe chemical and mechanical conditions. The surface is extremely robust and resistant to a wide range of chemical substances. Stoneware worktops can only be damaged by hydrofluoric acid.
Slight unevenness on the surface can be caused by the firing process during production of the worktop. These worktops also have limited robustness when exposed to thermodynamic stress.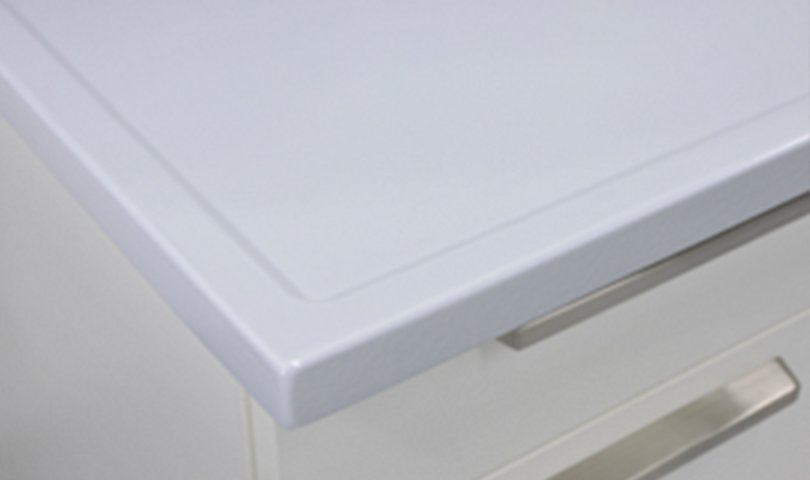 Stoneware-composite worktop
Stoneware-composite worktops also perfectly withstand chemical and mechanical wear and tear. They are also resistant to chemicals (with the exception of hydrofluoric acid) and have the added advantage of an extremely flat surface. As a result, these laboratory work benches are extremely versatile. Nonetheless, these worktops have only limited capacity to withstand thermodynamic loading.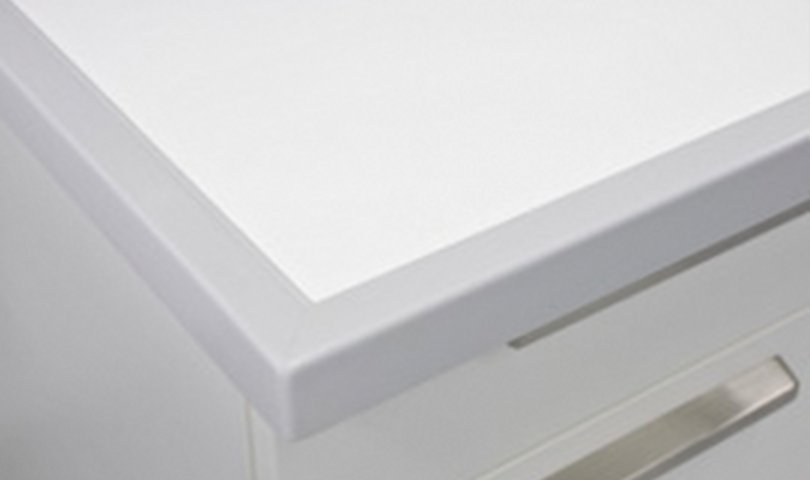 Glass is a smooth material capable of withstanding the most severe exposure to chemicals. It is therefore suitable for all versions of laboratory benches that are exposed to a wide range of chemicals. The surface can only be irreparably damaged by hydrofluoric acid. The nature of the material also makes the corners and edges of the worktop sensitive to impacts.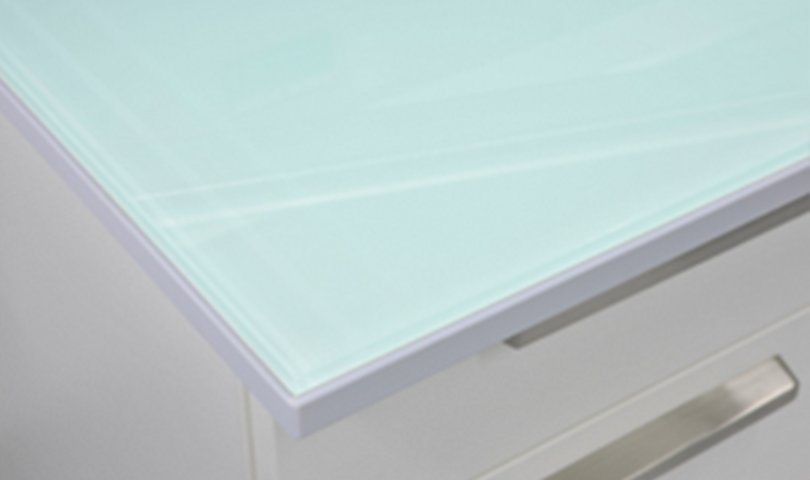 Possible bench frames
The optimum bench frame is also critical alongside the selection of the right worktop. Waldner offers a range of different frames to adapt laboratory benches perfectly to the needs of your laboratory. Select from 5 versions which can be combined with the corresponding worktop to precisely meet your requirements.
Our H-frames are highly stable structures, which are eminently suitable as supporting structures for work surfaces or storage areas. A bonus with this bench frame is that underbench cabinets can be added as required, regardless of the grid dimensions. They can be individually incorporated, suspended or flexibly moved from side to side. The bench frame also comes in various widths, depths and heights, enabling the laboratory benches to be adapted as required.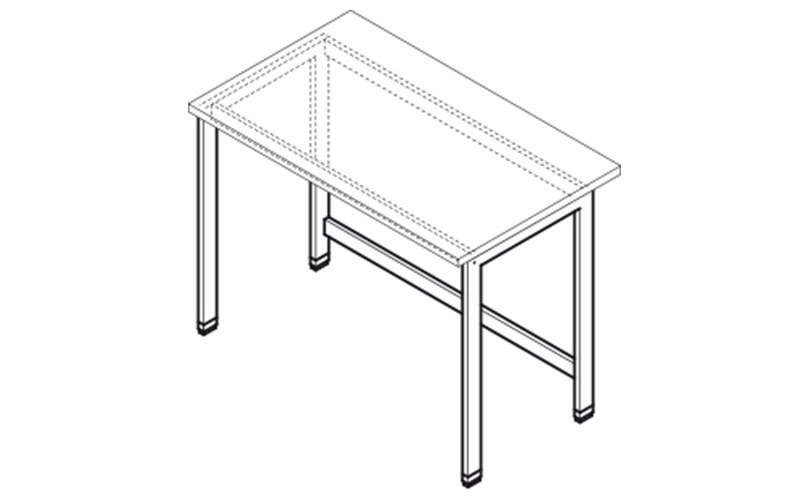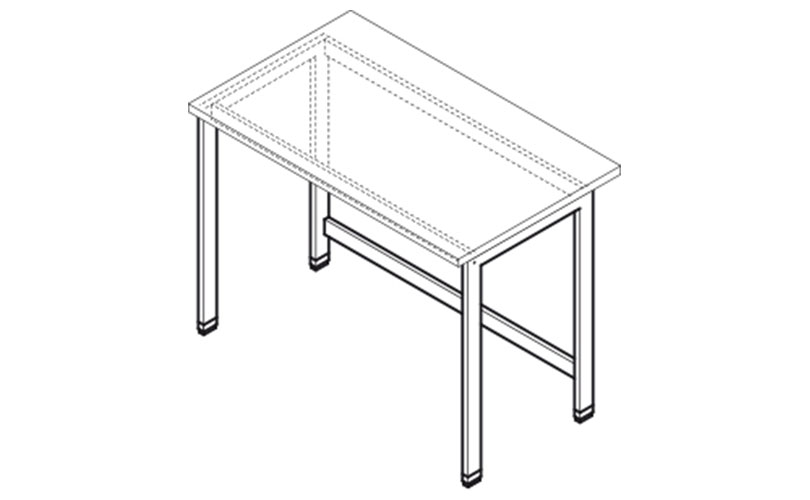 C-frames are very stable models. They can support up to 200 kg and are thus the optimum substructure for various kinds of laboratory work or as a supporting structure for (heavier) analysis equipment and assemblies. This frame provides a lot of legroom, thanks to the arrangement of the bench legs, and laboratory cabinets can also be easily inserted underneath. Various dimensions of C-frames are available.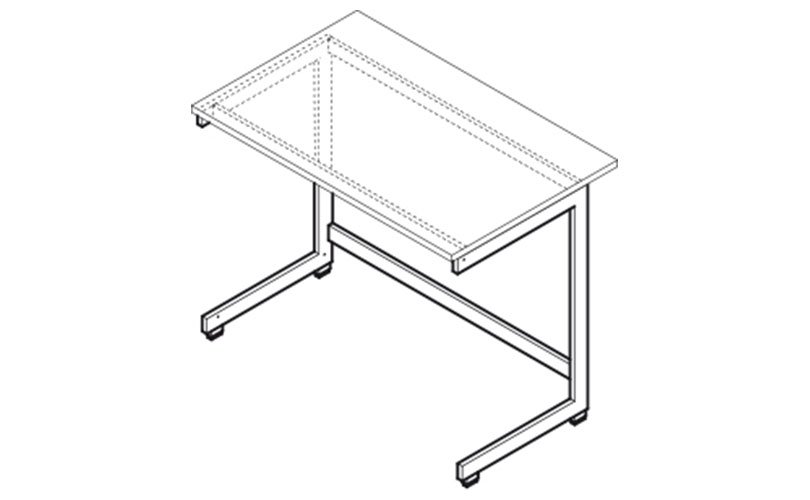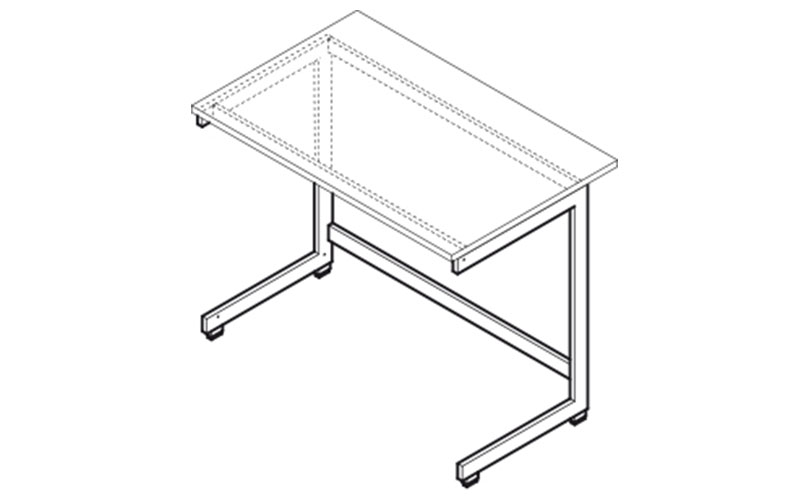 Cantilever frames are ideal for installation on a service spine or wall. With their minimalist design, they offer maximum legroom and can be used as a worktop and storage table alike. Underbench cabinets can be added with ease and the dimensions of the bench frame adapted to the bench size required.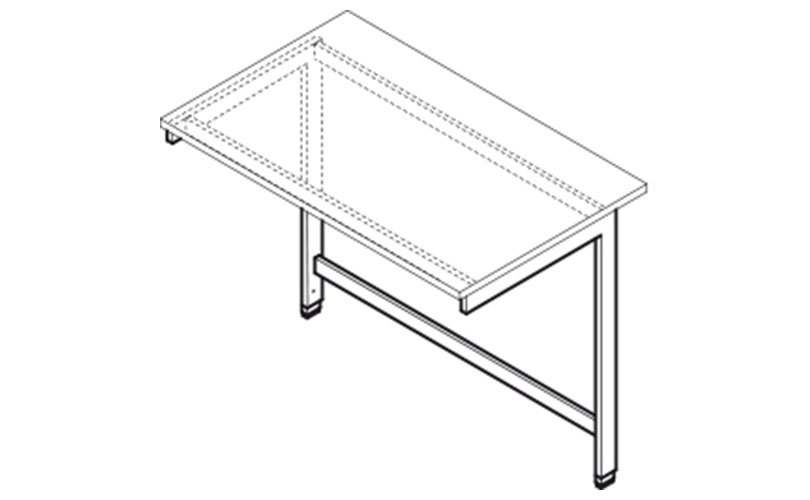 Load-bearing underbench units
Our load-bearing underbench units offer two benefits in one, as they can be used as both a bench frame and storage area in the laboratory. To provide this, two underbench cabinets are combined with a worktop of the customer's choice. Laboratory benches of this kind are extremely stable and well equipped for all types of laboratory work. The underbench units and worktops come in a wide range of dimensions.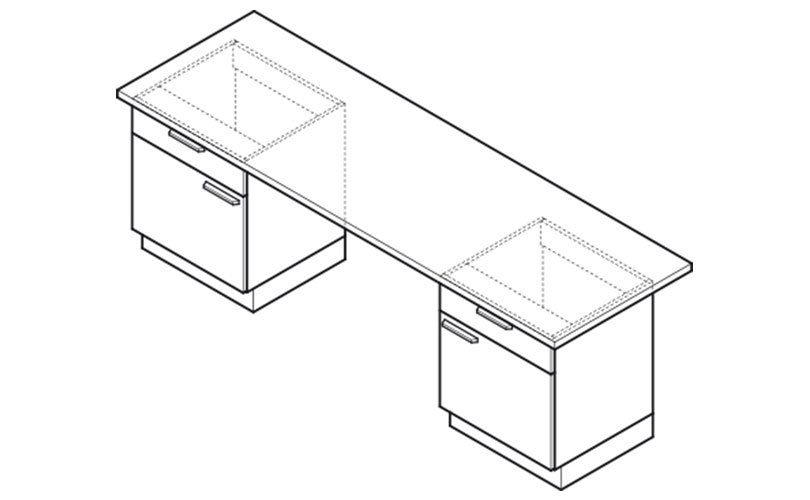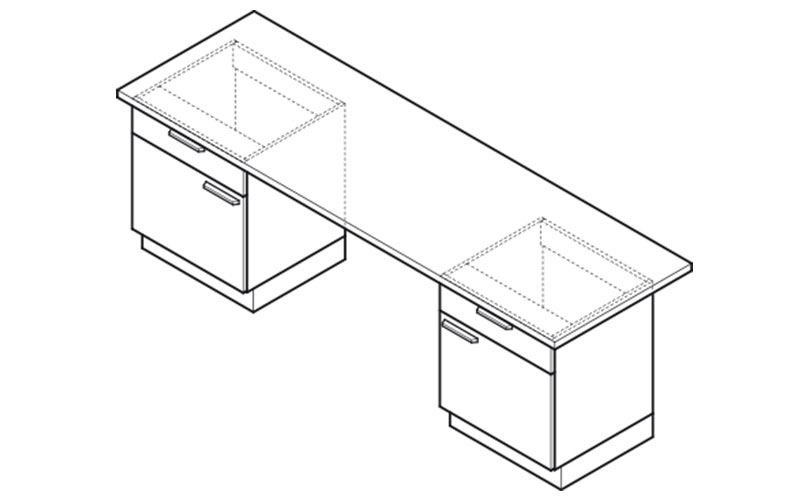 Our mobile bench frames on castors provide maximum flexibility in the laboratory. Fitted with four high-quality heavy-duty castors (two of which can be locked), the bench element can be moved to exactly where it is needed and then used as a storage area or work surface. This moveable supporting structure opens up a wealth of new possibilities in laboratories. These flexible laboratory benches come in a range of dimensions and heights, and shelves and underbench units can optionally be integrated.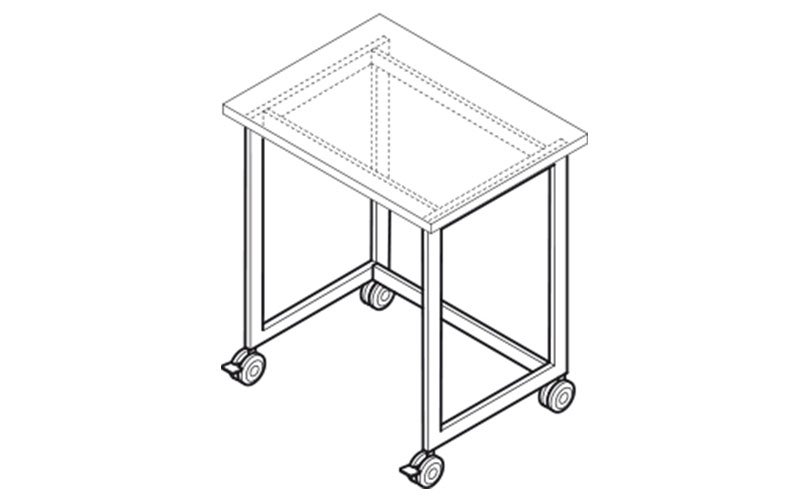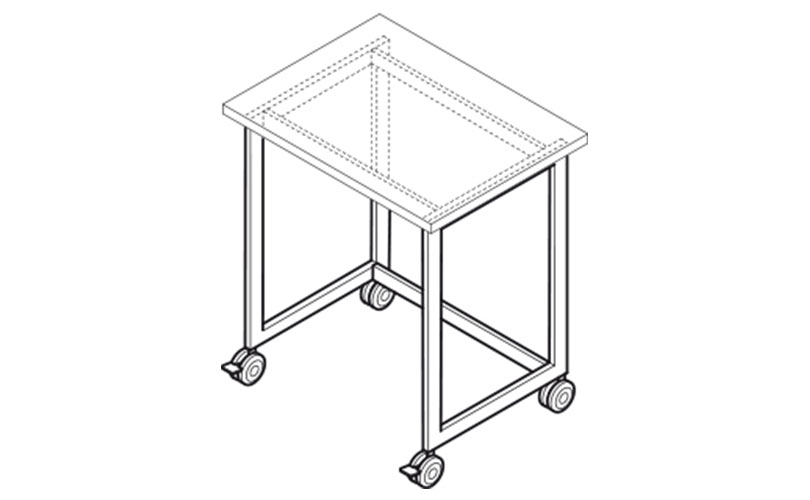 Curious?
Let us find out together how Waldner can develop an optimum and unique solution for your laboratory.
For specific requirements – our special laboratory benches
Conventional laboratory work benches are often unable to meet all the requirements in specialist laboratories. Waldner has therefore designed 5 special tables to make your laboratory even more efficient, more flexible and safer.
Our balance tables comprise a specially mounted, vibration-free fine concrete balance plate to guarantee extremely precise measurements. The balance plate is incorporated within a variable worktop. The entire worktop is then mounted on a robust, vibration-decoupled supporting construction made of steel profiles – finished by an appropriate bench cover. Waldner balance tables are thus ideal for setting up analytical balances and other sensitive measuring equipment.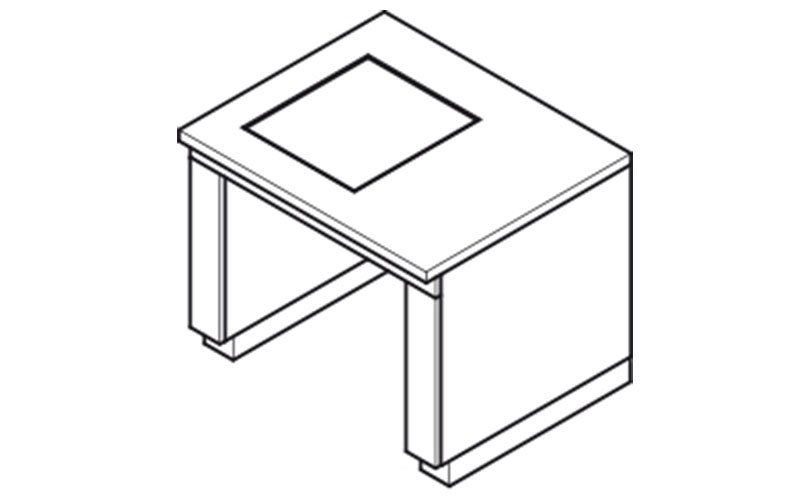 Our heavy duty racks provide a mobile, multi-level storage area for your laboratory. As its name suggests, this special table is capable of supporting extremely heavy weights. With a load-bearing capacity of up to 500 kg, this module is also perfect for heavy equipment. The support surfaces on this laboratory bench can be designed and flexibly adapted to meet your needs. Heavy duty castors – two of which can be locked – also enable the racks to be moved around the laboratory as required.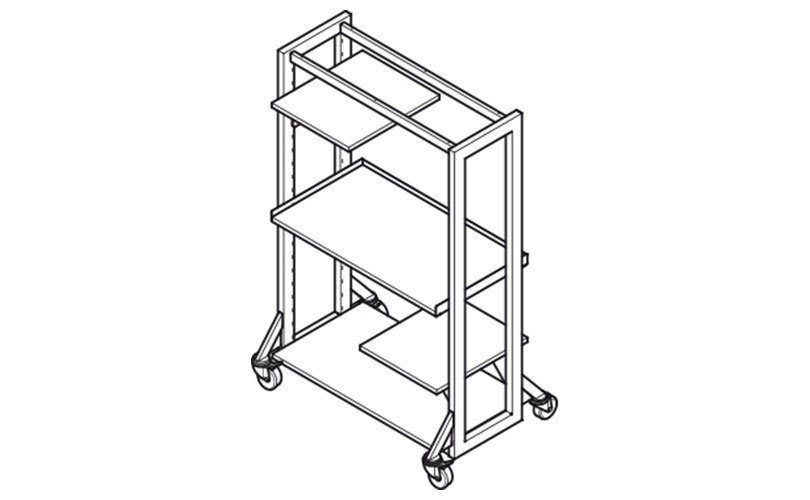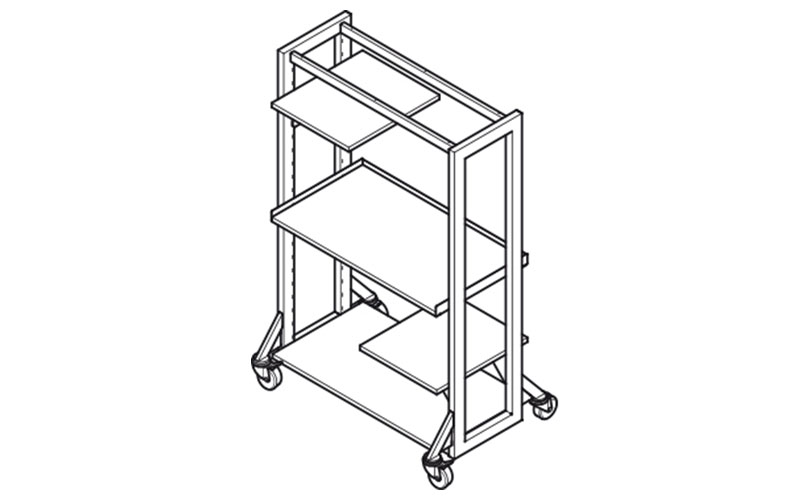 This mobile heavy duty table frame with worktop has a total load-bearing capacity of 500 kg. As the laboratory benches are mobile, they can be used to set up and move heavy experiment set-ups and equipment. The height of the top shelf can be adjusted for maximum flexibility. An integrated sliding handle makes it easier to move the mobile laboratory bench, and the lockable heavy duty castors ensure that it can be positioned securely. The heavy duty mobile table is available in a range of sizes.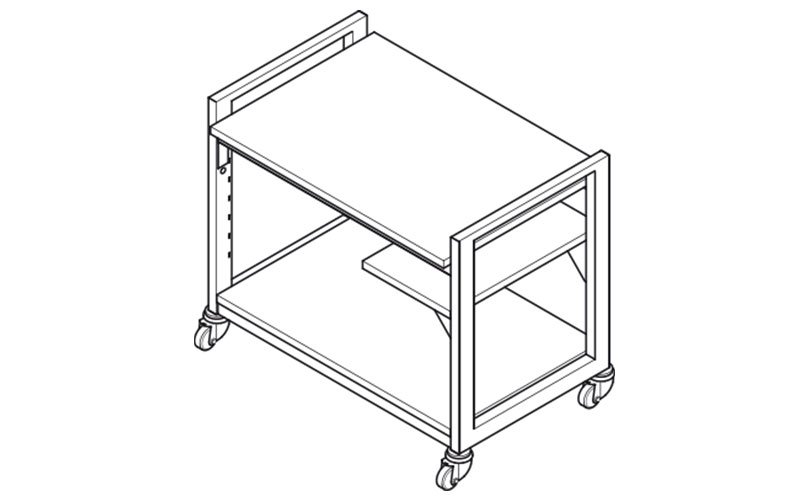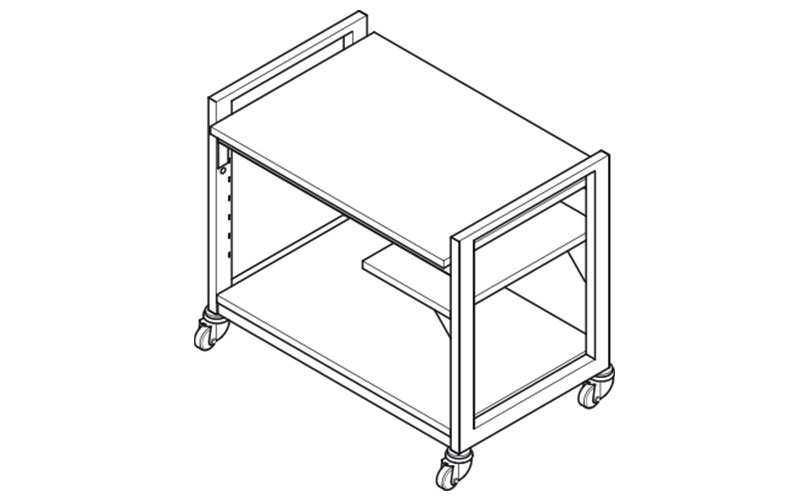 Height-adjustable laboratory bench
Increasingly, laboratories need to consider the issue of ergonomics to ensure that their staff can work healthily and as effectively as possible. Our height-adjustable laboratory benches support laboratory operators in this. The height of the worktop and storage surface can be adjusted in 25 mm increments – up to a height of 95 cm. Every employee can now find their own preferred ergonomic working height. The stable steel H-frame ensures that the bench can be positioned securely.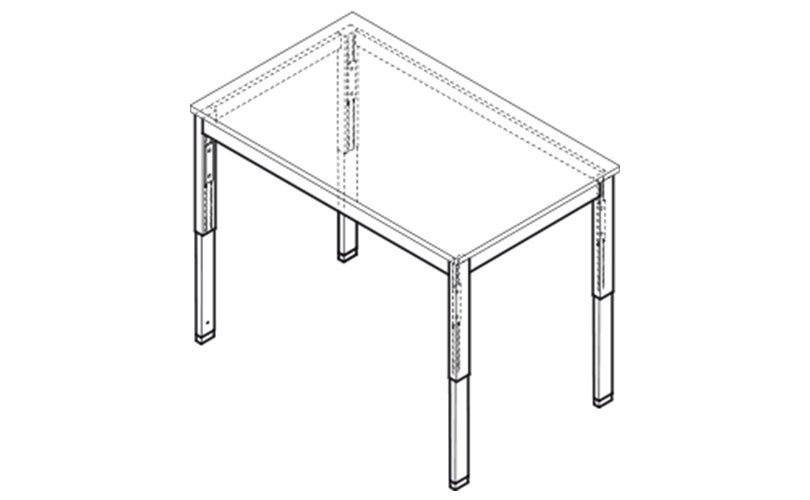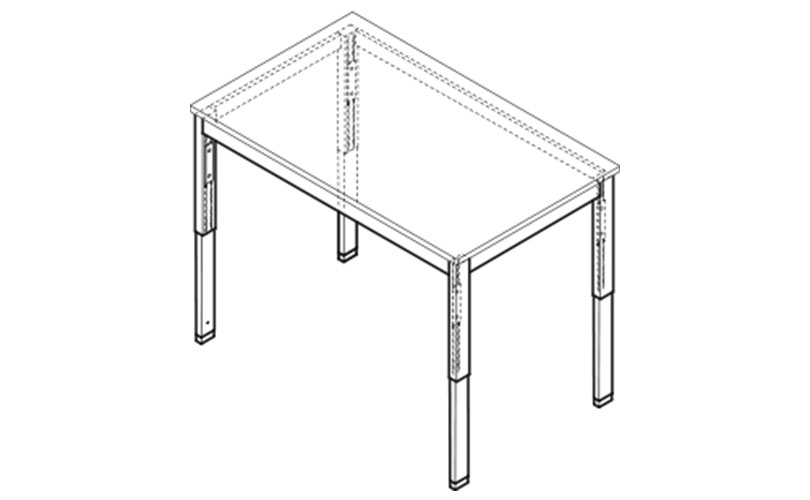 Sliding elements are all fixed to 4 wheels in a sliding rail, which is located on the laboratory work bench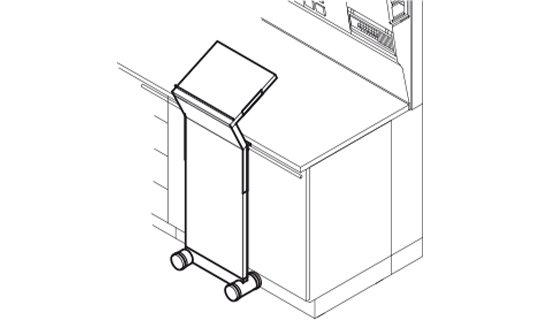 secretary
Moveable angled writing surface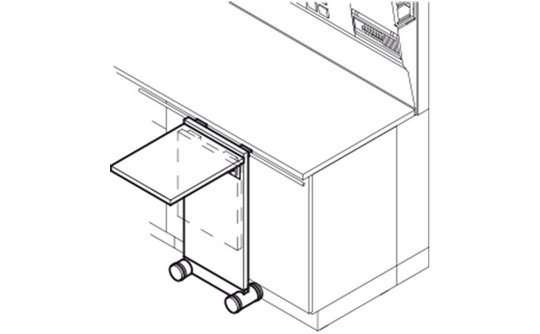 Assistent
Fold-out storage and writing surface that can be moved on the laboratory bench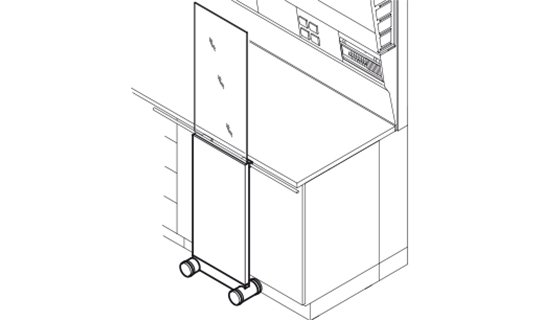 Protector
Moveable spray and splinter guard with safety glass
Ultimate quality – Waldner laboratory benches
When you opt for a Waldner laboratory work bench, you are investing in a high-quality product that meets the most exacting safety standards and will serve you well for many years to come.
Every product, from a classic laboratory bench or a moveable table element to a height-adjustable laboratory bench, is produced from durable materials with the utmost precision and is tailored to your precise requirements. This enables us to supply laboratories in all sectors with customised laboratory furniture that meets their specific needs.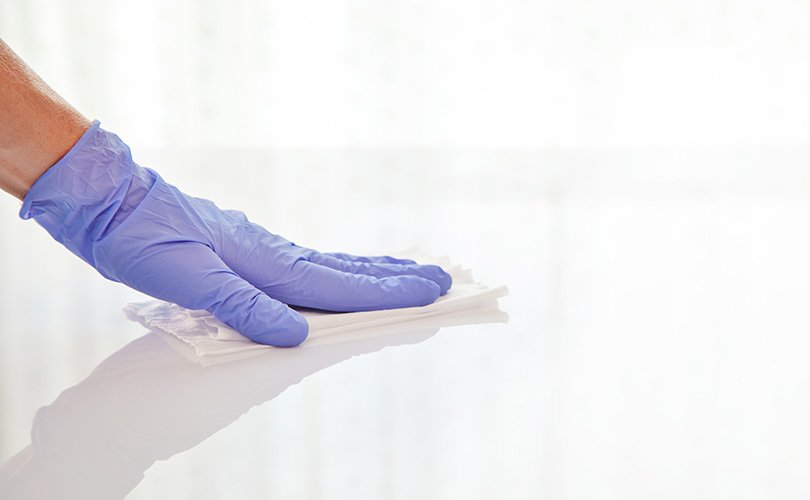 You might also be interested in