Date on request | 1 day | Waldner Training Centre
PACKAGING STERILISATION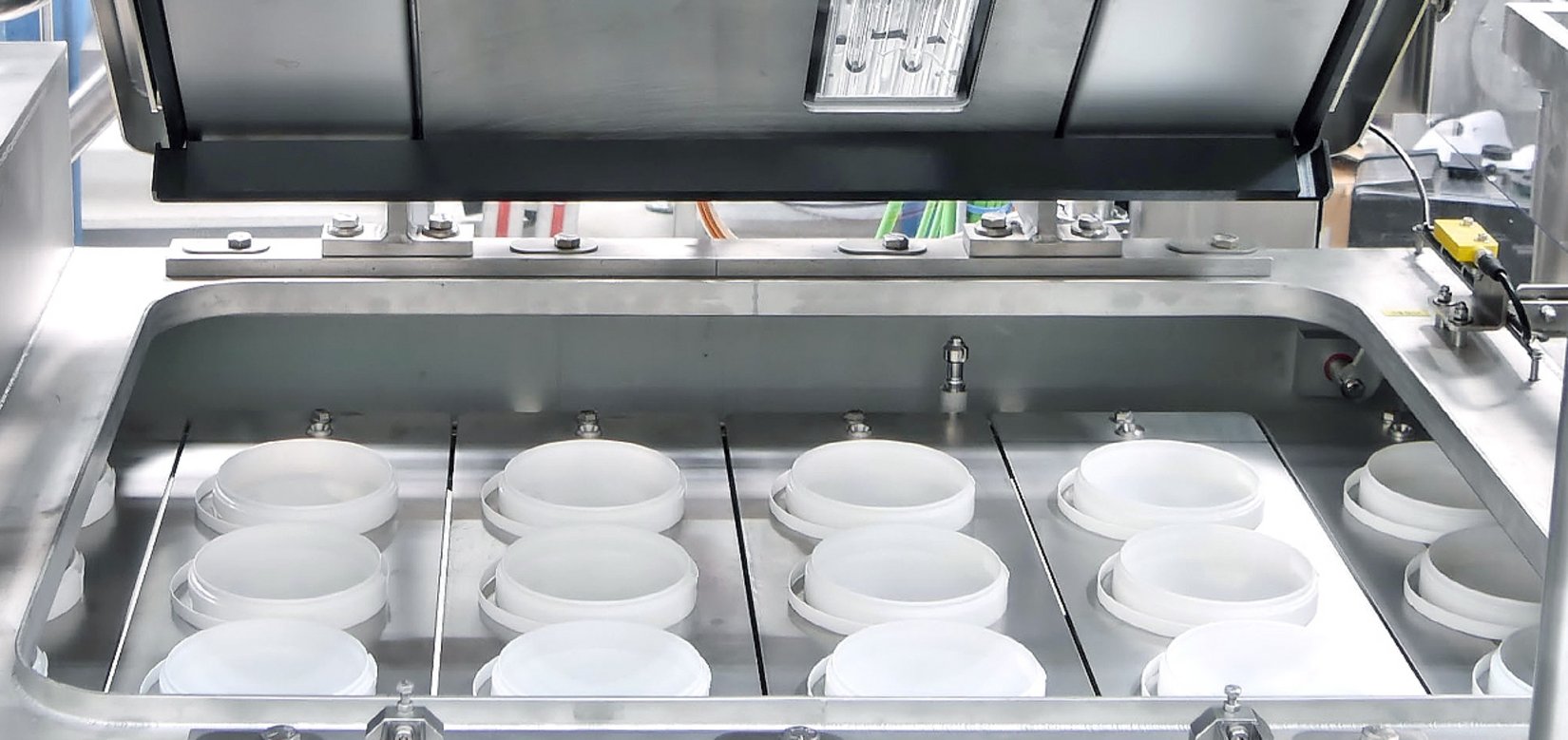 There are different processes for the effective sterilisation of packaging materials – this training course deals with the individual processes, their effect, advantages and disadvantages. You will use modern measuring methods to check the processes and verify the correct operation of the machines.
You will also learn how to carry out a structured troubleshooting process and identify the causes of faults. In practical exercises, we will train you to replace components independently to enable you to maintain the safety of your machines.
TRAINING CONTENT
Sterilisation with hydrogen peroxide>
Safety information in accordance with the GHS (Globally Harmonized System of Classification and Labelling of Chemicals) for the handling of hydrogen peroxide (H2O2)
Sterilisation with hydrogen peroxide
Components of the hydrogen peroxide system
Adjustment and operation of hydrogen peroxide sterilisation on the Waldner HMI (user interface)
Verification and checking of sterilisation
Operation of the ProMinent Gamma/x
Operation of the ProMinent DulcoFlow
Service and maintenance
Sterilisation with UV-C light>
Safety information for working with UV-C sterilisation
Sterilisation with UV-C
Components of the UV-C system
Adjustment and operation of the UV-C unit on the Waldner HMI (user interface)
Error messages on the Waldner HMI
Verification and checking of the sterilisation settings
Service and maintenance
Safety information for working with Claranor sterilisation systems
Sterilisation with Claranor
Error messages
Service and maintenance

Unloading rack replacement
Lamp replacement
Quartz tube replacement
Quartz filter replacement
Cooling water filter and changing the cooling water
KEY FACTS
Duration:
1 day
Training venue:
Waldner Training Centre in Wangen
Target group:
Service personnel, maintenance staff and lead operators
Preliminary knowledge:
Electrical, mechanical or other technical training
Certification:
All participants will receive a personal certificate after successful completion of the course.